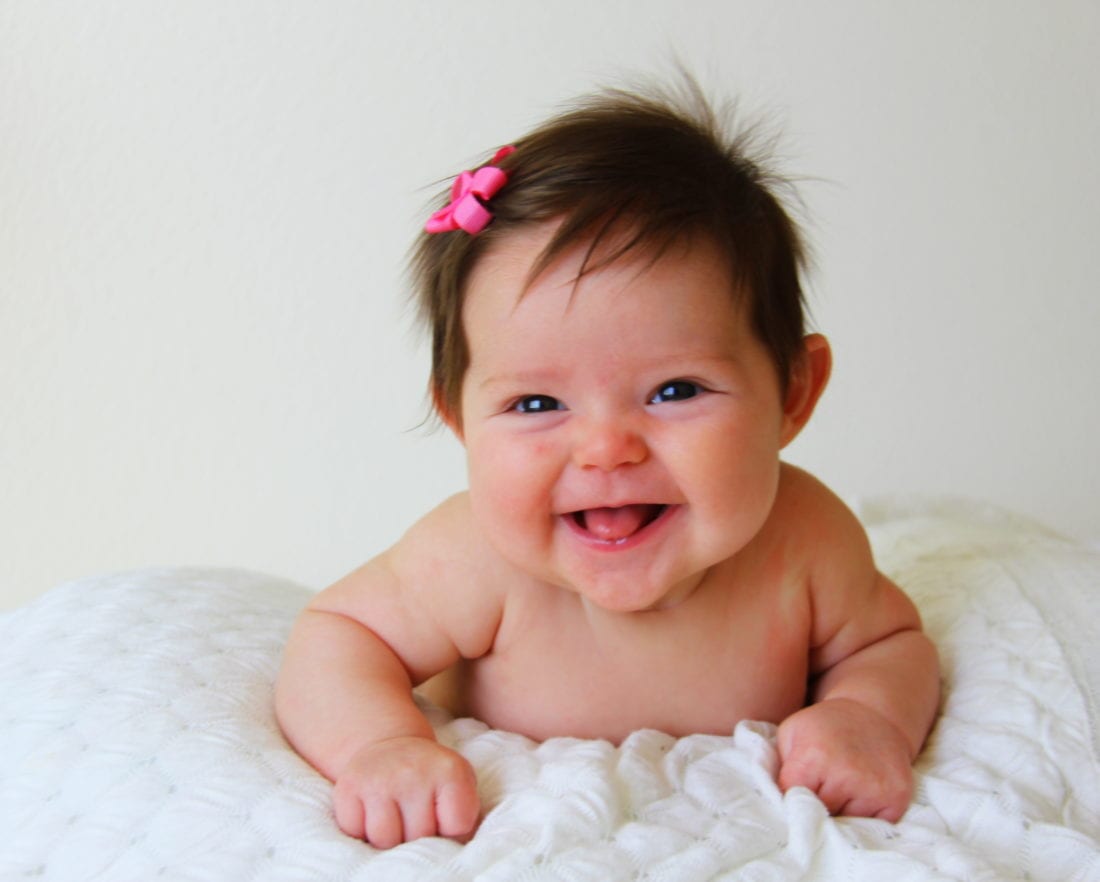 /
Film Friday: Little Sack of Sugar
This ridiculously cute and adorable baby girl will be three months old tomorrow. And, oh, does she melt my heart. I don't have any weight or length info to report because we're still waiting on our insurance to be set up, but each day it seems Zara gets a little chubbier and I think I could just eat her up. She's definitely going to surpass her sister in weight-for-age; Zara's already wearing clothes that Nora couldn't wear for months.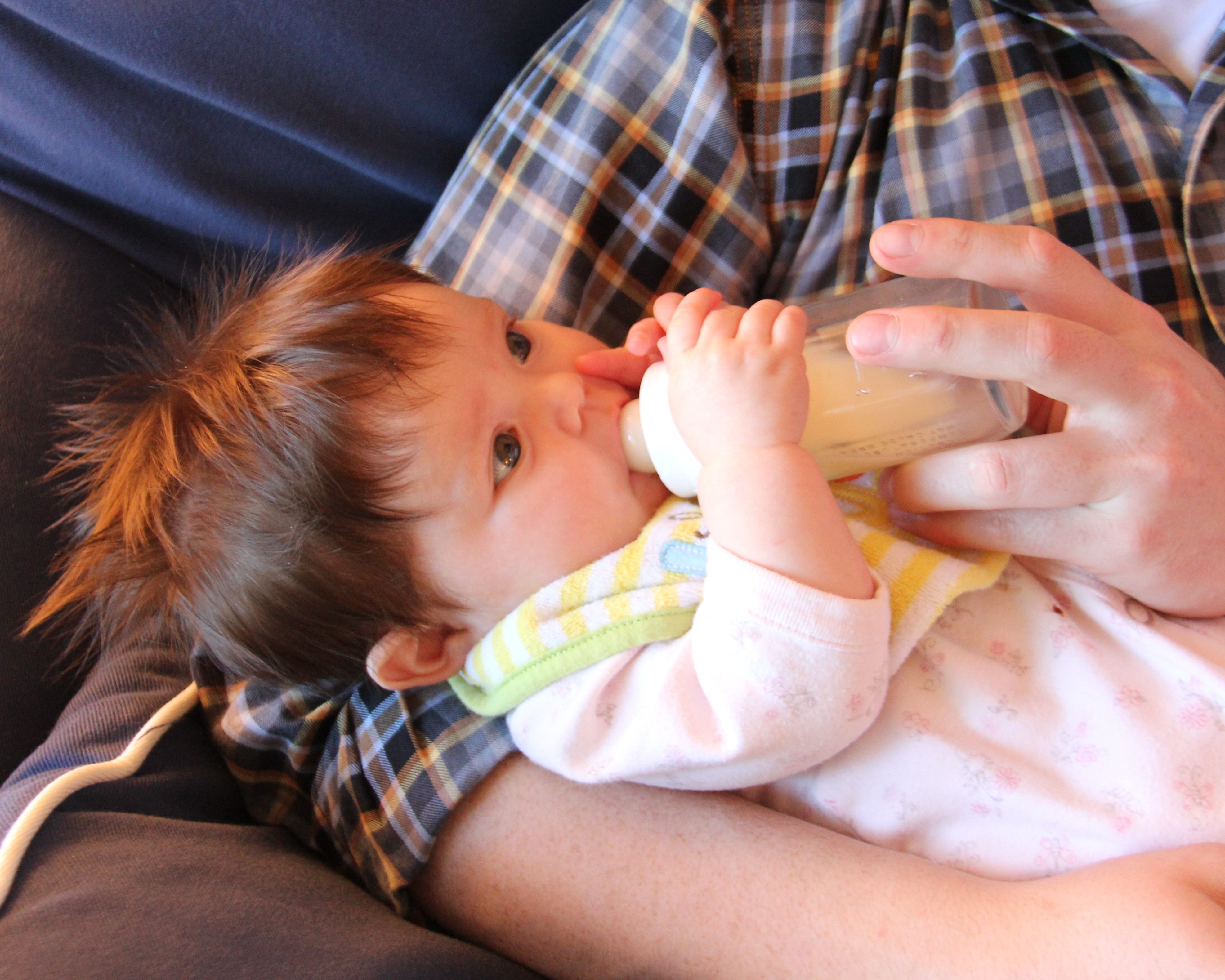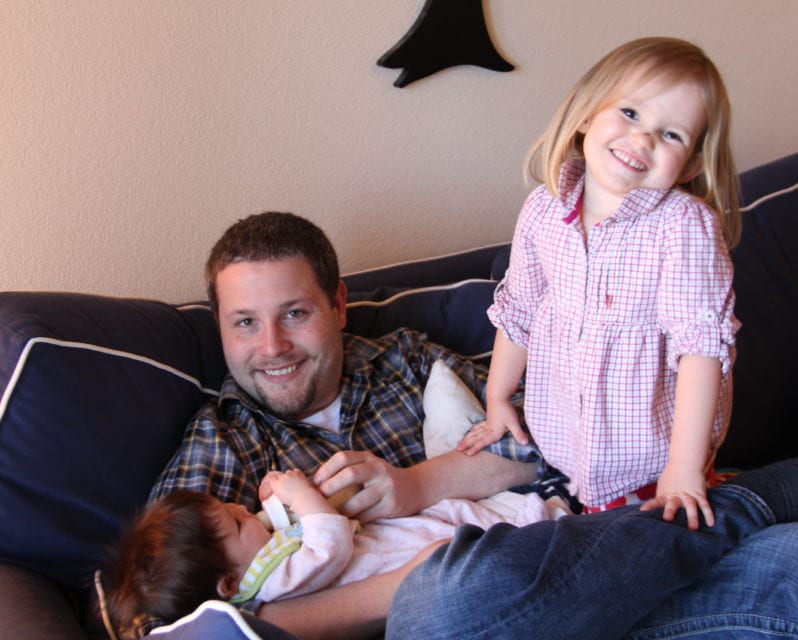 It's exciting to see the differences in their personalities unfold. Already we can tell that our two little girls are going to be very different little people — beyond just the color of their hair. Zara is quick to smile, though just as much an observer as Nora is. Just this week she started rolling from her tummy to her back (hasn't yet mastered the other direction), and she also had her very first bottle Monday. I never did go to yoga, but we couldn't let that milk go to waste so Chris and Nora got a chance to feed little Miss Zara while I took pictures.We didn't hear a single complaint and she drank 2oz, but then decided 15 minutes later that she wanted some mom time, and I was happy to get her back. In the last two weeks, I've left Zara with Chris a handful of times to run a quick 15 or 20 minute errand, but mostly I am perfectly content to have her with me. As much as I would love some yoga time, I haven't yet hit the point where I feel ready to go off for an hour or two.
Zara just makes it too easy to be with her — night and day. She's still a great sleeper at night and has been sleeping for such long stretches that I started putting her in the bassinet in our room when she first falls asleep. Some nights I don't bring her into our bed until three or four. I loved having Nora as my all night cuddle bug, but I'll admit it's also nice to occasionally get to sleep in my own space.
Three months have flown by and I continue to be incredibly grateful for and in love with our second sweet girl and the wonderful dynamic of sisters. It's been a long, long time since I have shared a Film Friday post and now that we're settled, I want to get back into it so today seems the perfect day to start. Here's a little video of our Zara Bea who is three months old (!) and so sweet we could gobble her up.

P.S. Did you notice her poor little sunburned face? I learned my lesson this week about the high desert sunshine even on cool days. Next time I'll be a little faster with the sunscreen.