I've blogged off and on since middle school (back before online journals were even called blogs), took a break toward the end of college, and then, as I neared my twenty-fifth birthday, felt the itch to start blogging again.  I started this blog in 2010 as a way to share my experiences striving to match my reality to the dream and vision I have for my life.  It is a blog about finding joy on the road to becoming who I am at heart, even in moments when joy feels out of reach — these moments are what I call the "not-quite-there."
This blog, this path, has taken me from the life of a full-time working mother in New York's Hudson Valley to the life of a stay-at-home mother on Nantucket island, to 10 months in northern Wyoming cowboy country, a couple of years in Northern Colorado, and now Central Texas where I own a digital marketing agency with my husband, Chris.  I write about balancing business ownership with a growing family, mothering my daughters, travel, attempting to meet personal goals, and other bits and pieces of life.
6 years freelance; 4 years agency
along the Snake River near Wilder, Idaho
take photos of our girls at every state capitol building
dark chocolate & hiding in my closet with a book
I'd own a small farm & home school in New England
home birth, breastfeeding, baby wearing, Montessori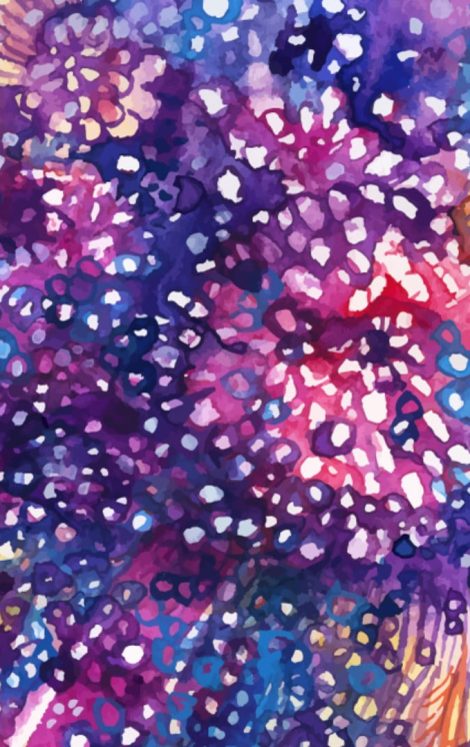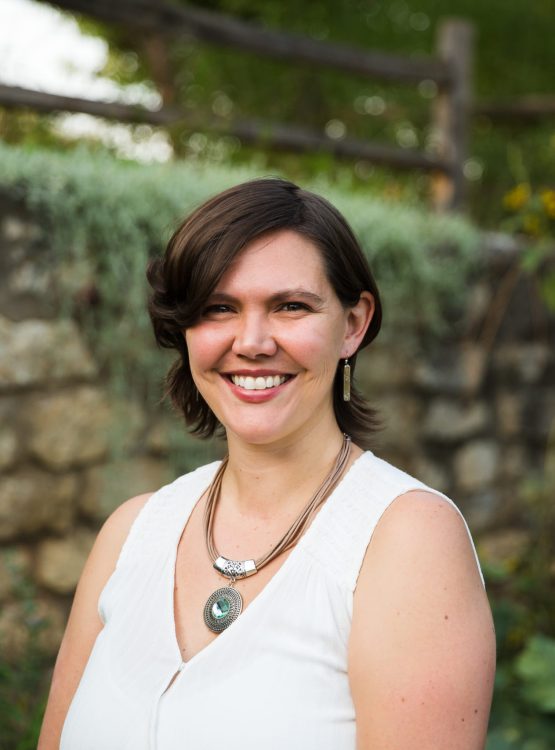 I'm a 30-something who got married right out of college to a fabulous man who has been my life partner for more than 10 years and is now my business partner too. Together, we have four daughters: Nora, Zara, Adelaide, and Vivienne.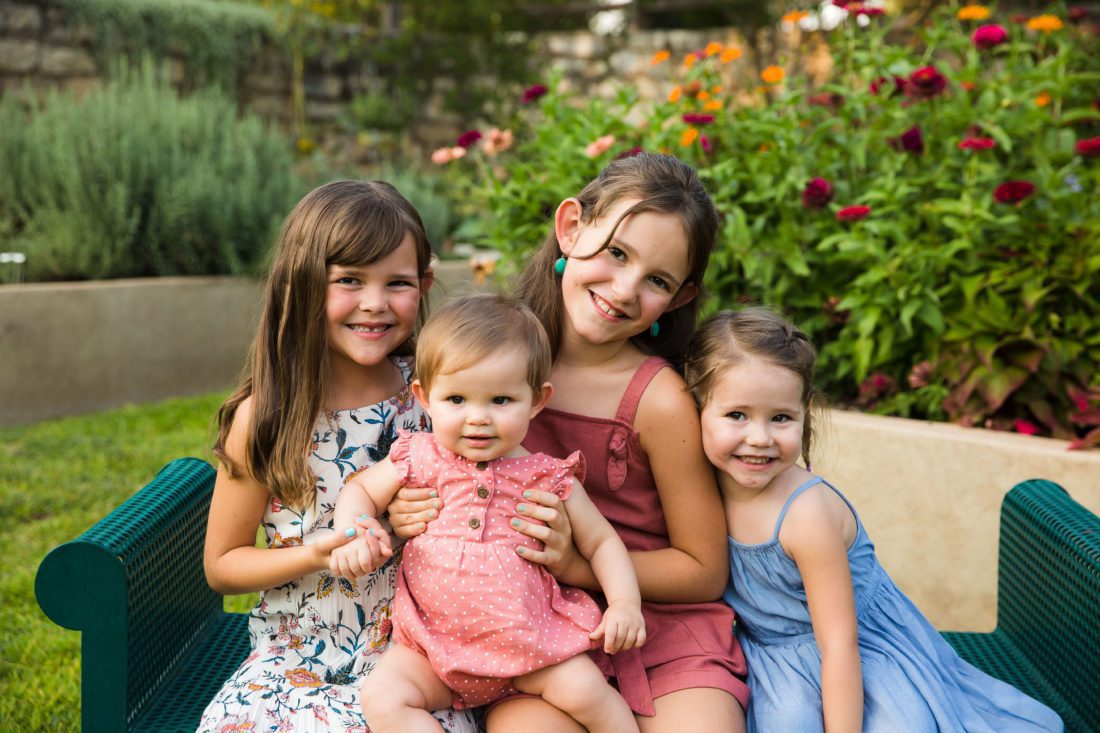 I always knew that I wanted to be a mom, but what I didn't know is that I would discover a love for entrepreneurship.
I was a stay-at-home mom on Nantucket, babysitting to help make ends meet, when a friend asked me to help her set up her WordPress site.  One thing led to another, and soon I was designing and developing websites as a freelancer – plus helping with all sorts of other marketing-related things.
Though I initially fought it (I had dreams of owning a maternity store and doing lactation consultation work), I eventually realized that not only was I good at online marketing, but I liked it too.  After freelancing off and on for three years, in 2014, I decided to get serious about making my business legitimate.  
In 2015, my husband caught the bug and started helping part-time – by the end of that year, we realized that our dream was to have a business that fully supported our family and for both of us have the freedom of self-employment.  In January 2016, we rebranded my business from Au Coeur Design to Road Warrior Creative, and I took a break from blogging to focus on the new company.  We set financial goals, and by May of 2016, Chris gave notice at his job.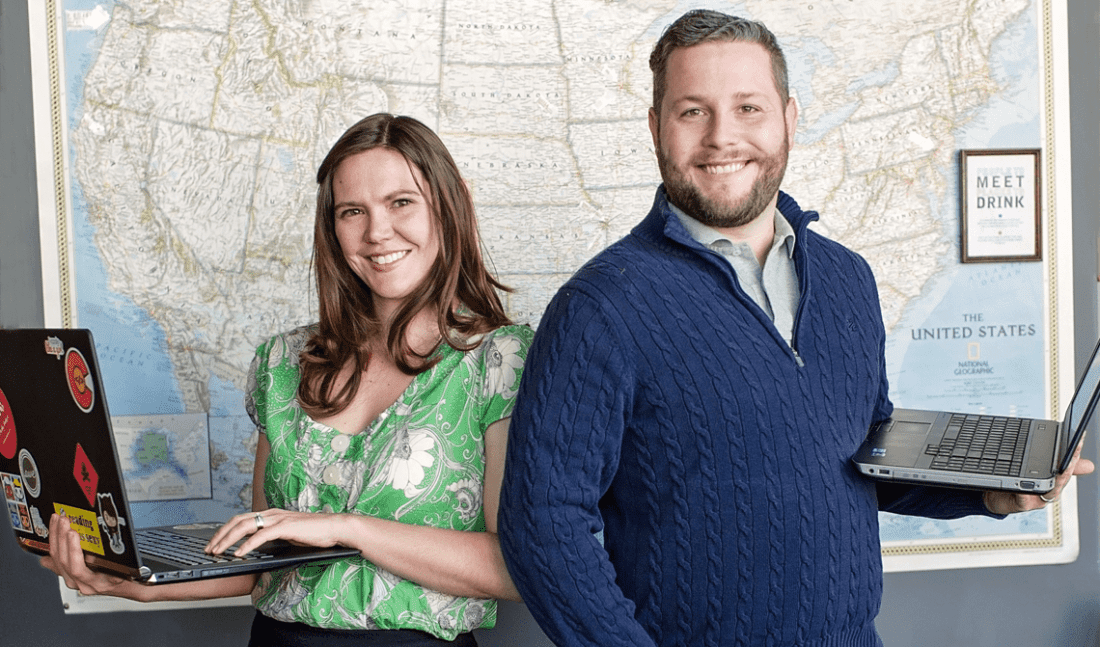 We've since grown the business to a team of eight distributed across the U.S., building websites and running digital marketing campaigns for enterprise businesses, government agencies, nonprofits and social good organizations. Some of our clients include Colorado State University, Lesbians Who Tech, Workforce Solutions Panhandle, Lean Startup Co., and Tommy's Superfoods.  We're in the process of becoming a certified B-corp.
In addition to running my business, I founded, and for 3 years chaired, a 501(c)(3) nonprofit, Allied Women Entrepreneurs, which helped women in Northern Colorado start and grow businesses.  I run the Austin Food Marketing meetup, am a co-organizer of the Georgetown WordPress Meetup, and frequently speak on topics related to marketing and entrepreneurship at conferences and events across the country. Visit my speaking page for a calendar of upcoming engagements. 
I've been a guest lecturer at Colorado State University and have been featured in Forbes, The New York Times, Huffington Post, and the Wall Street Journal, as well as on numerous podcasts, blogs, and other websites. My family's journey to full-time RV living was told on an episode of Going RV on the Great American Country channel (sister station to HGTV) in July of 2018. See more press.
You can find me on social media on Instagram, LinkedIn, and (occasionally) Twitter.