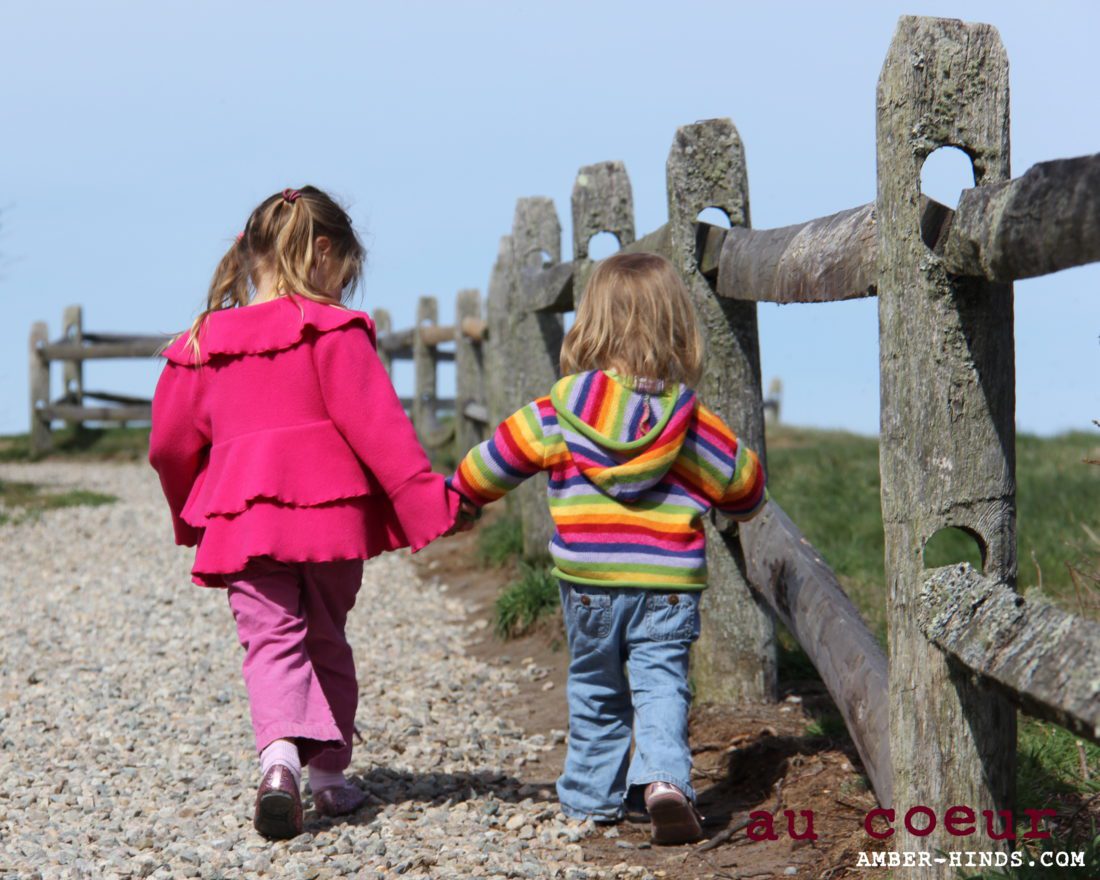 /
Film Friday: Twice as Nice
For a couple days now, I have been helping out a friend and watching her daughter. Miss C and Nora are best buddies and have been having a blast playing together every afternoon.
(In fact, Nora was so excited about Miss C coming over on Thursday that she camped out in front of the door waiting for her friend's arrival.)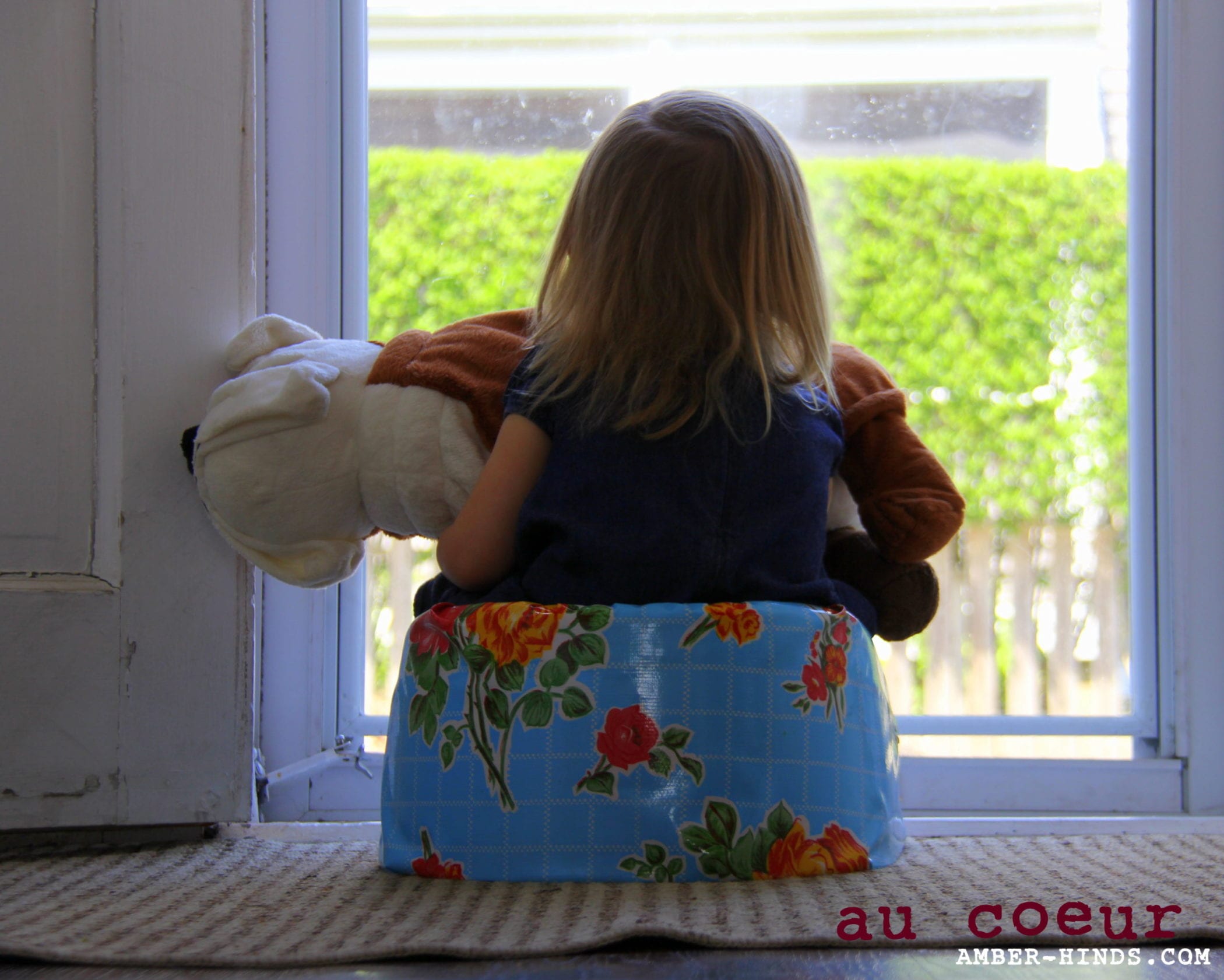 It's been nice for me to have a built in playmate for Nora, too. I actually washed dishes and did a little website work…during day light! It's only been seven months since I stopped babysitting, but I had forgotten how much I like the dynamic with two kids in the house. It feels so much more engaging and full with another pair of feet running down the hall. And it's clear, too, that Nora loves having another child to play with. It amazes me how well they play together; I'm not sure when Nora finally made the jump to playing with other children instead of around them, but I'm loving the change. It's so sweet to watch the games they play and the things they say to one another.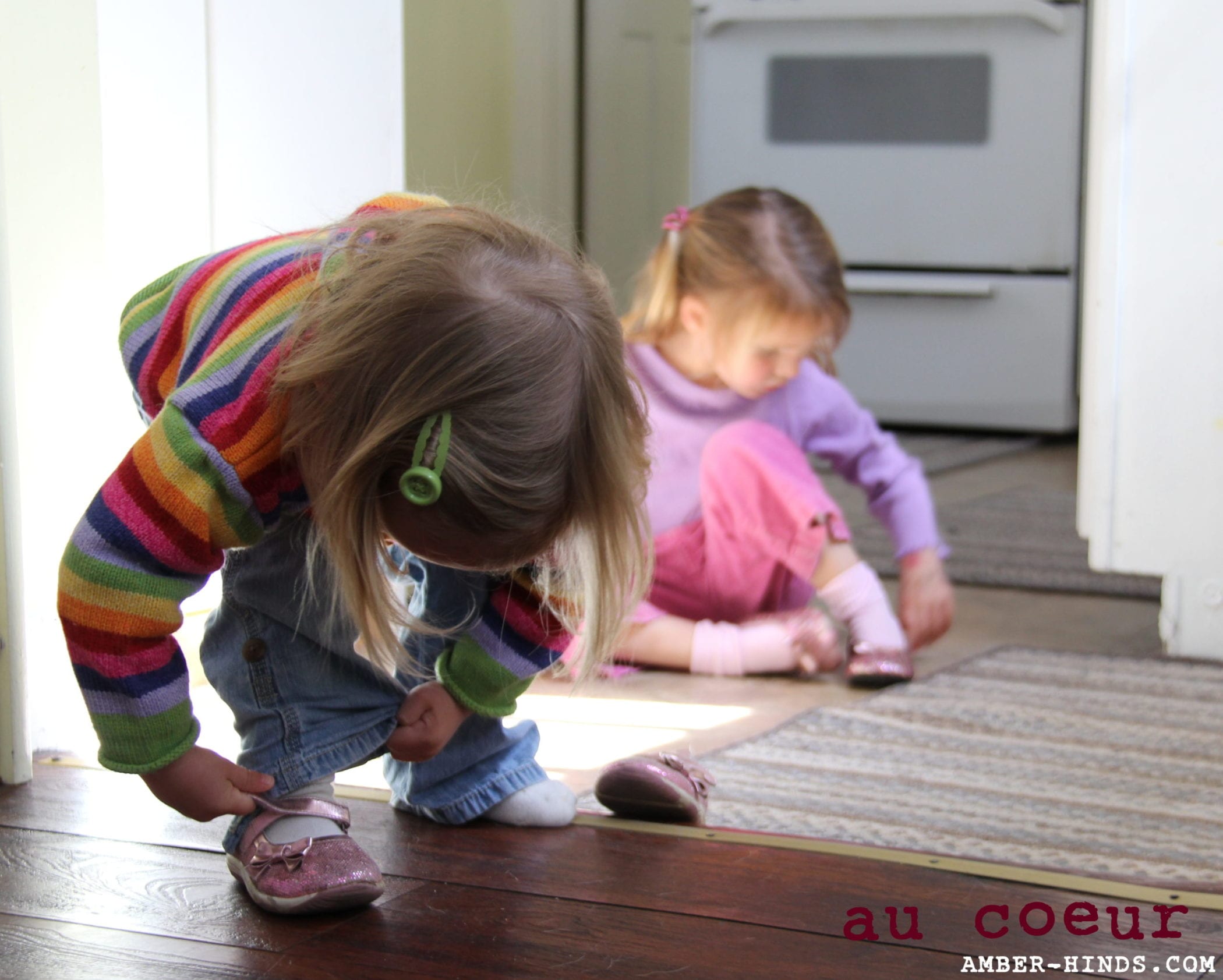 From wanting to wear her sparkly shoes because Miss C's sparkled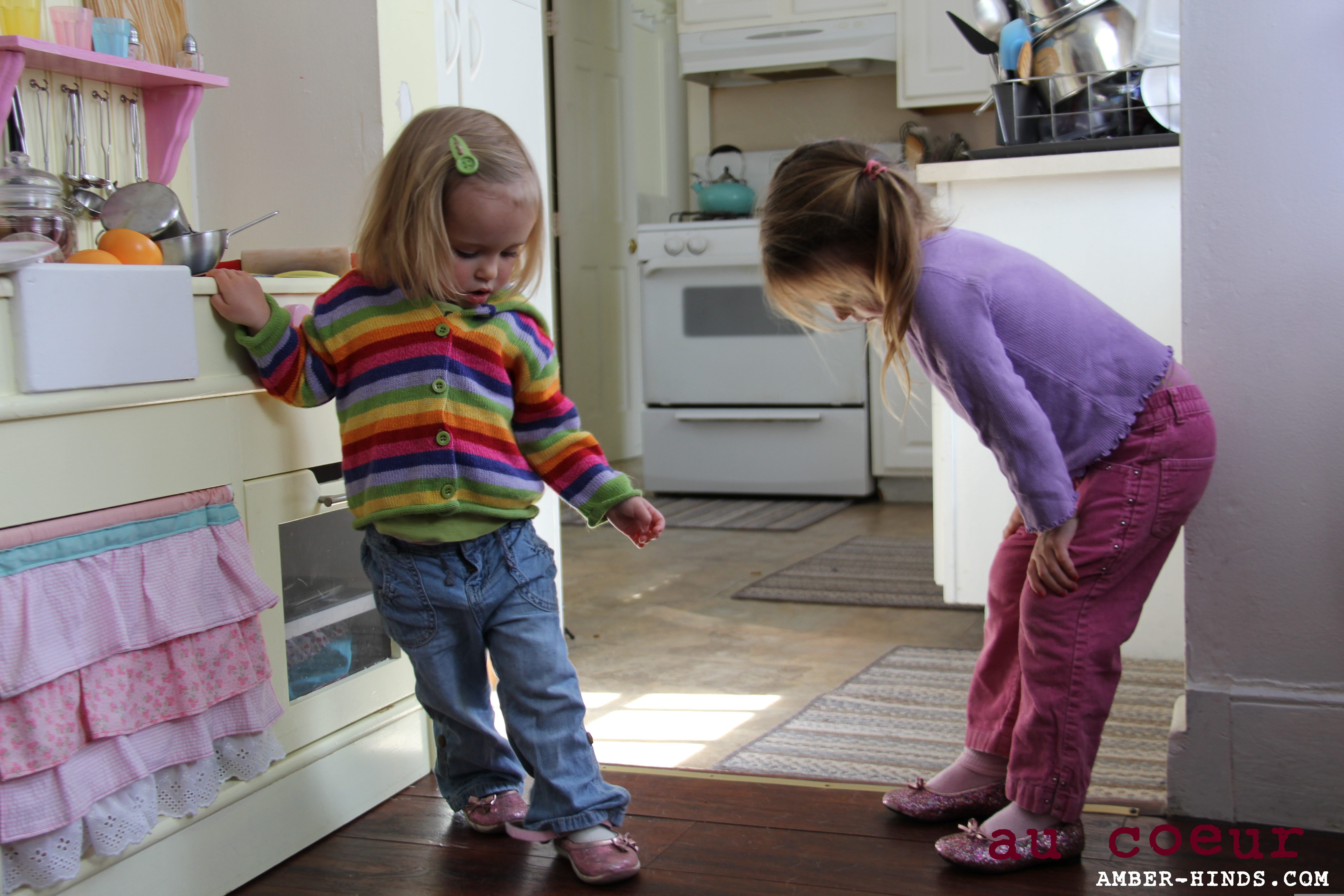 to helping one another out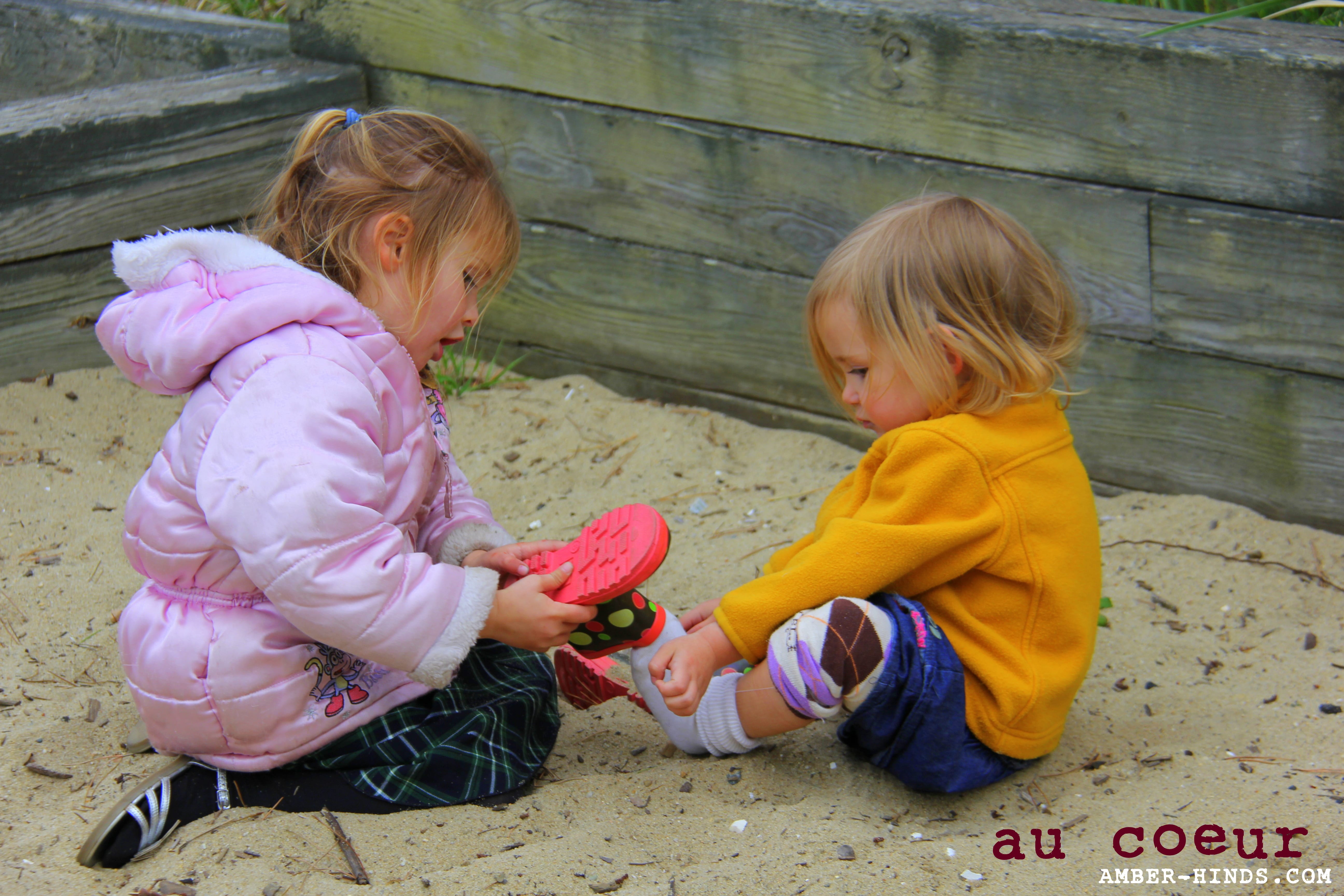 and holding hands as they walk through the park,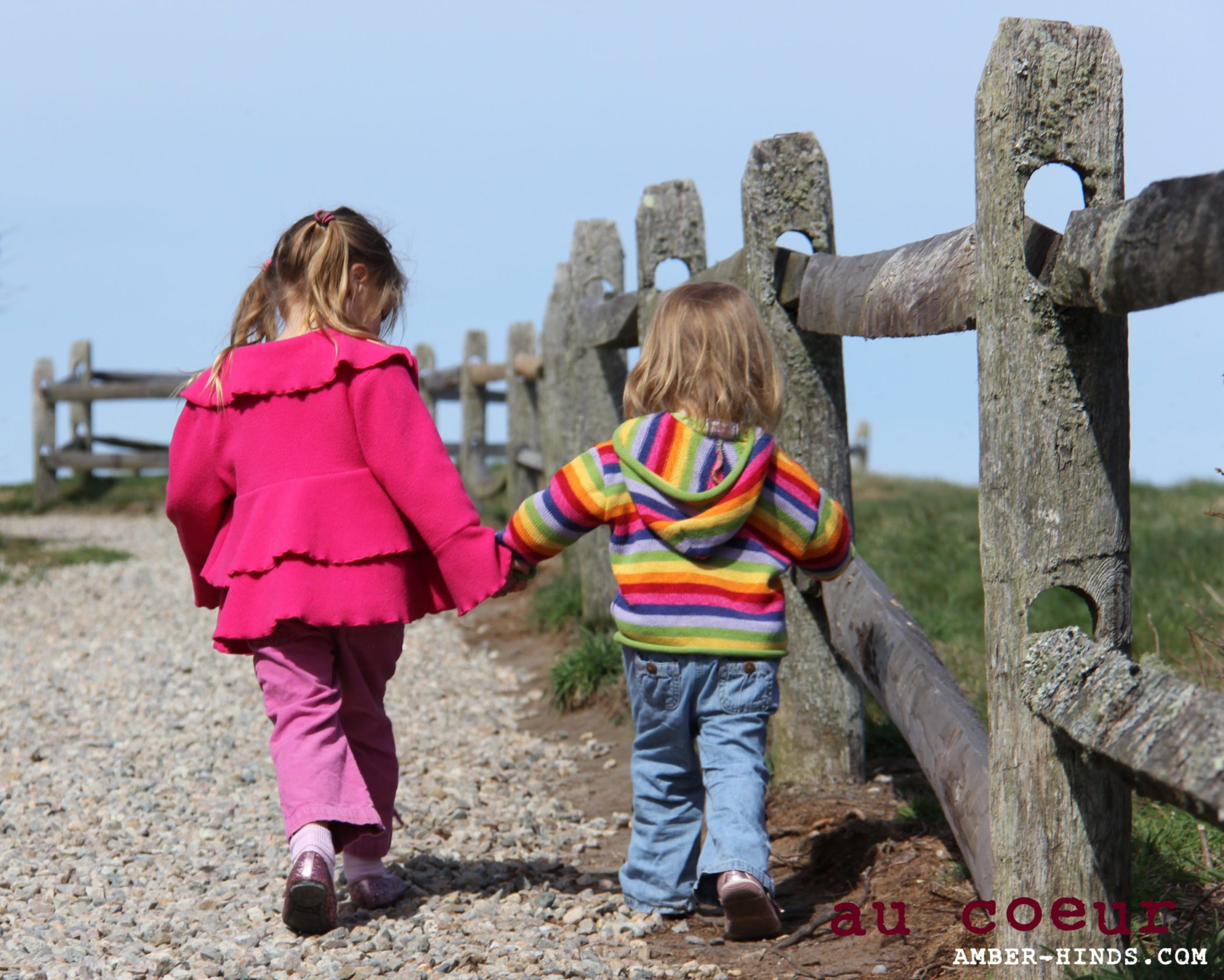 little friendship melts my heart.
I told Chris we might need to adopt a four-year-old, just so Nora can play like this all the time.