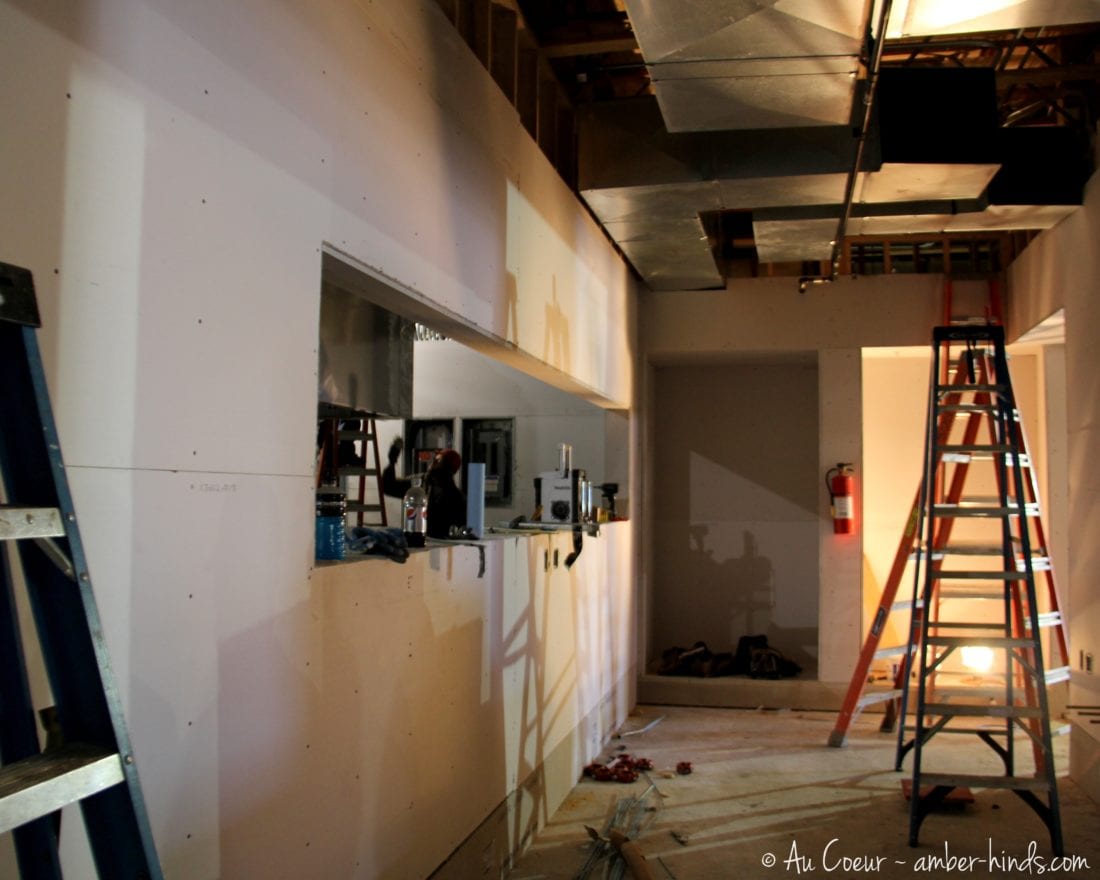 We moved to Wyoming so Chris could be the executive chef of a new 350 seat steak house. He started work not long after the last box left the truck; luckily most of the work has been from home as the restaurant is still under construction, which means Chris has been around to help with the transition from beach to prairie. The restaurant's owners have also been amazingly welcoming and helpful. The first week we were here, they invited us out to lunch and dinner, and have made a real effort to get to know not just Chris but also the girls and me. They held a party to introduce us to the community and have already connected me with several moms with children around Nora and Zara's age. We are so lucky that last fall's employment shocker turned out so well. Not only are we excited for Chris to take the next step in his career, but we're also excited for that step to be at such an amazing restaurant with such caring and family-friendly owners.
Beside being introduced to the community, we also had the opportunity to last week to get a sneak peek at the restaurant.
(No Zara because we don't have any infant-sized hard hats).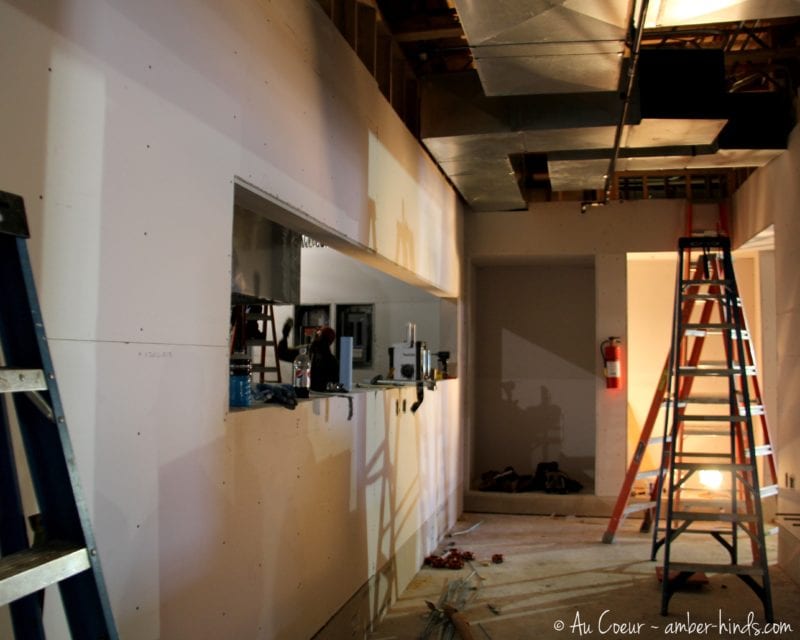 As you can see, the restaurant is still very much under construction, but it is taking shape more and more each day in preparation for a May opening.(This is part of the kitchen where food will be passed through from the line to the runners.) (Chris and owner, John, looking at one of the walk-ins.)
Even with my very limited construction and restaurant planning knowledge, it is clear that no detail is being forgotten or glossed over. From the gorgeous antique bar, to the patio fire places, cow hide-backed bar stools, and beautiful wooden beams, this is going to be an amazing building.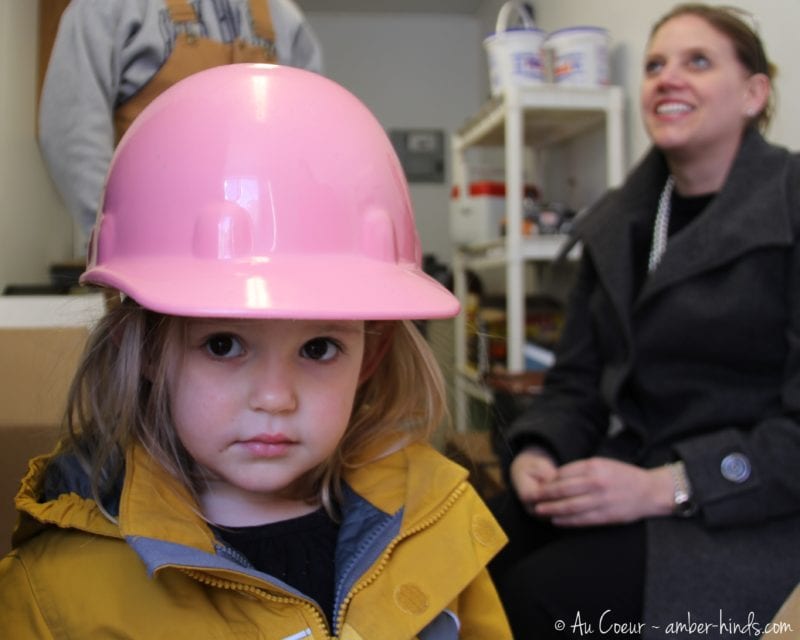 We were thrilled to get to see what has only been discussed in abstract becoming reality right before our eyes — especially because it gave us an opportunity to try on hats.
If you ask me, my kid looks pretty darn cute in a hard hat.