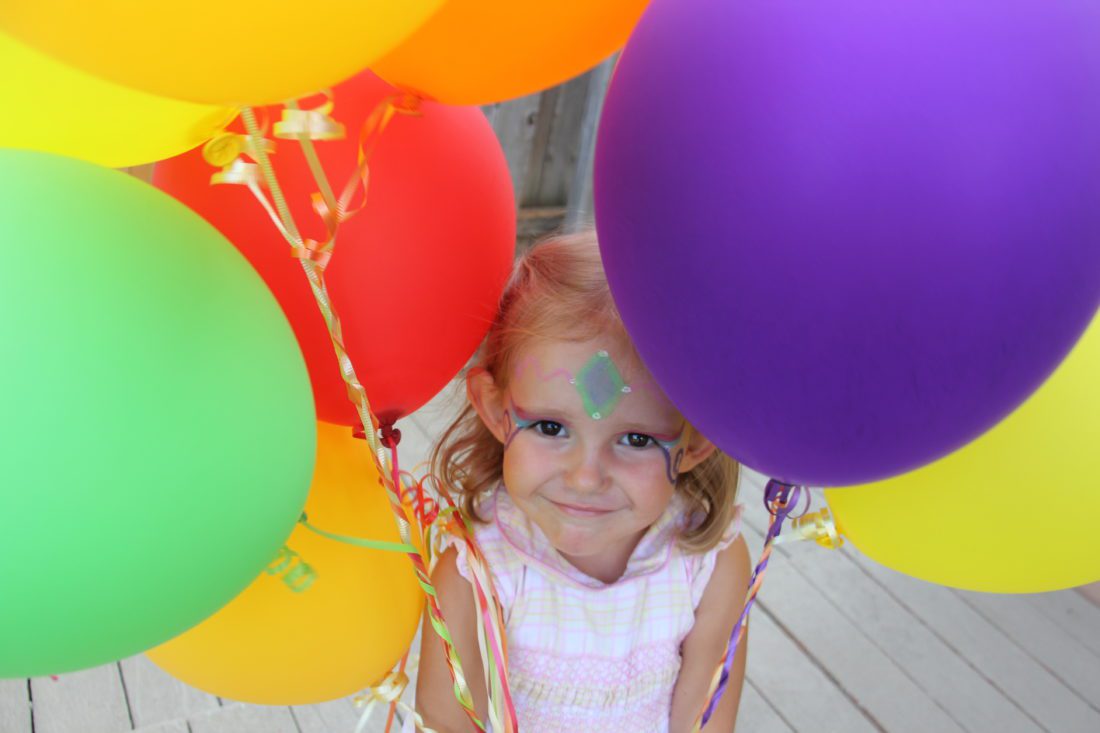 /
Fourth Birthday Carnival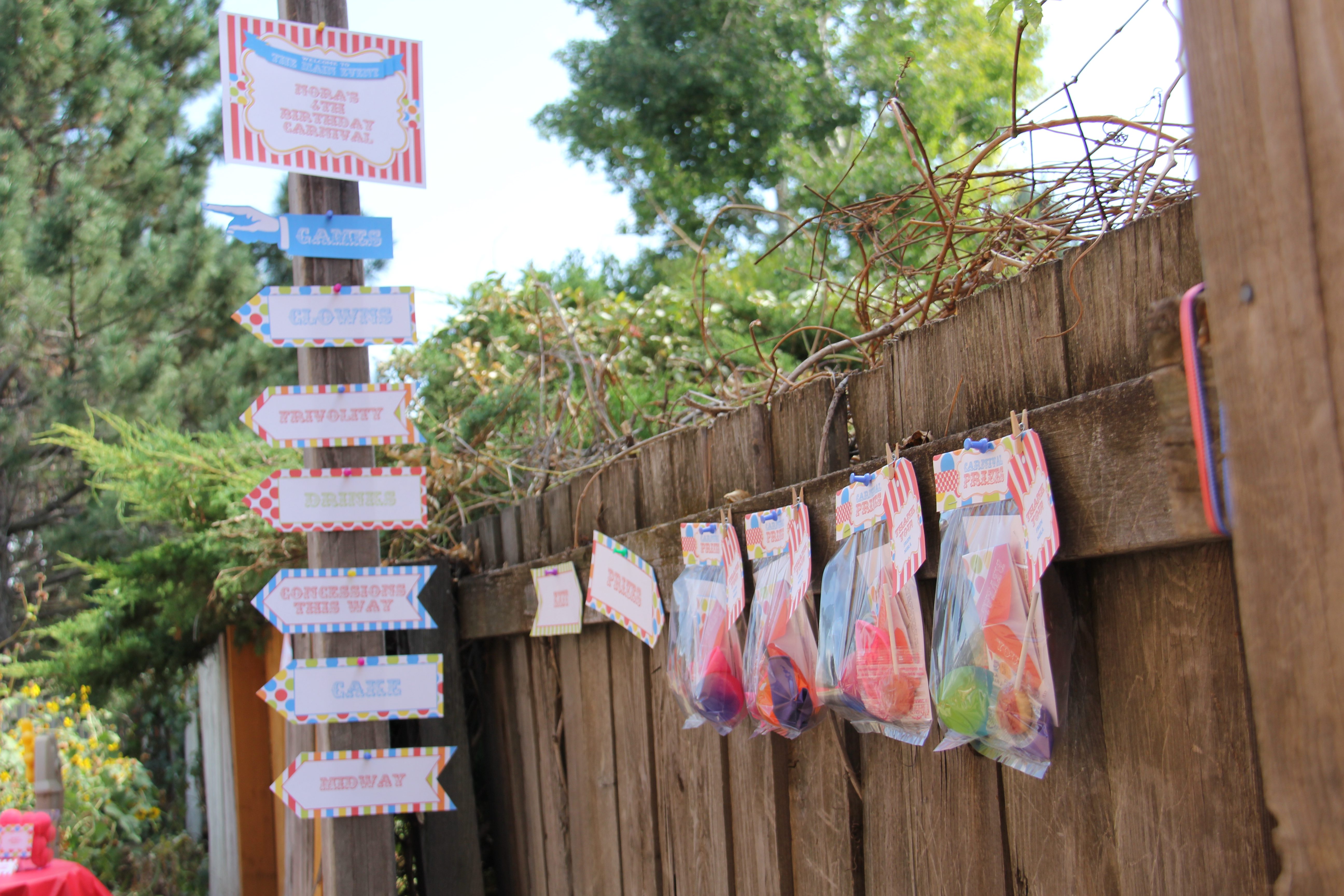 Sunday we had Nora's fourth birthday party.  Since she is all about the clowns on our street, we decided to have a carnival theme for her party.  I had a ton of fun putting together all of the decorations for her party, from our carnival signpost and "prizes" to a bunch of fun midway-style games.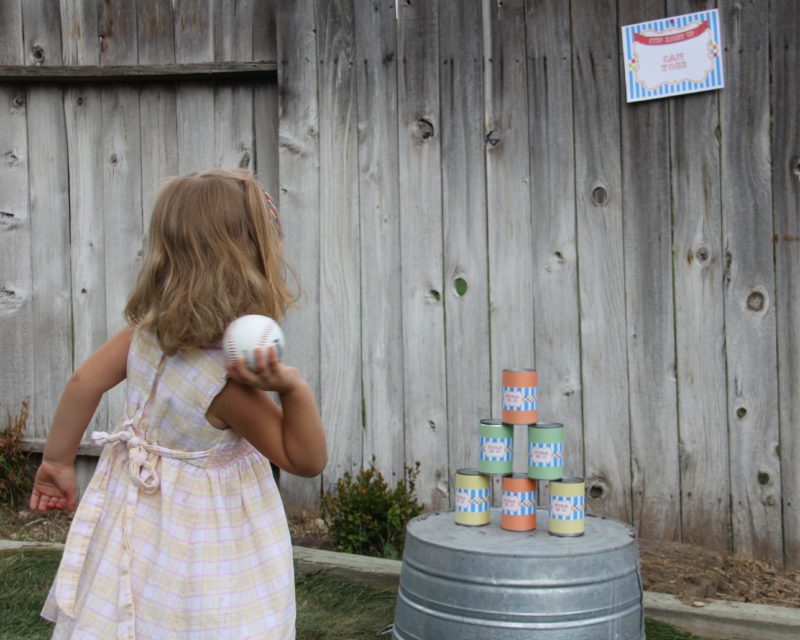 We had a balloon popping station, ring toss, a birthday card making station (since we asked her friends not to bring gifts), and can toss.The can toss was really easy to make and it was a lot of fun. I couldn't believe how good Nora was at throwing the baseball. She knocked almost every can over on the first throw.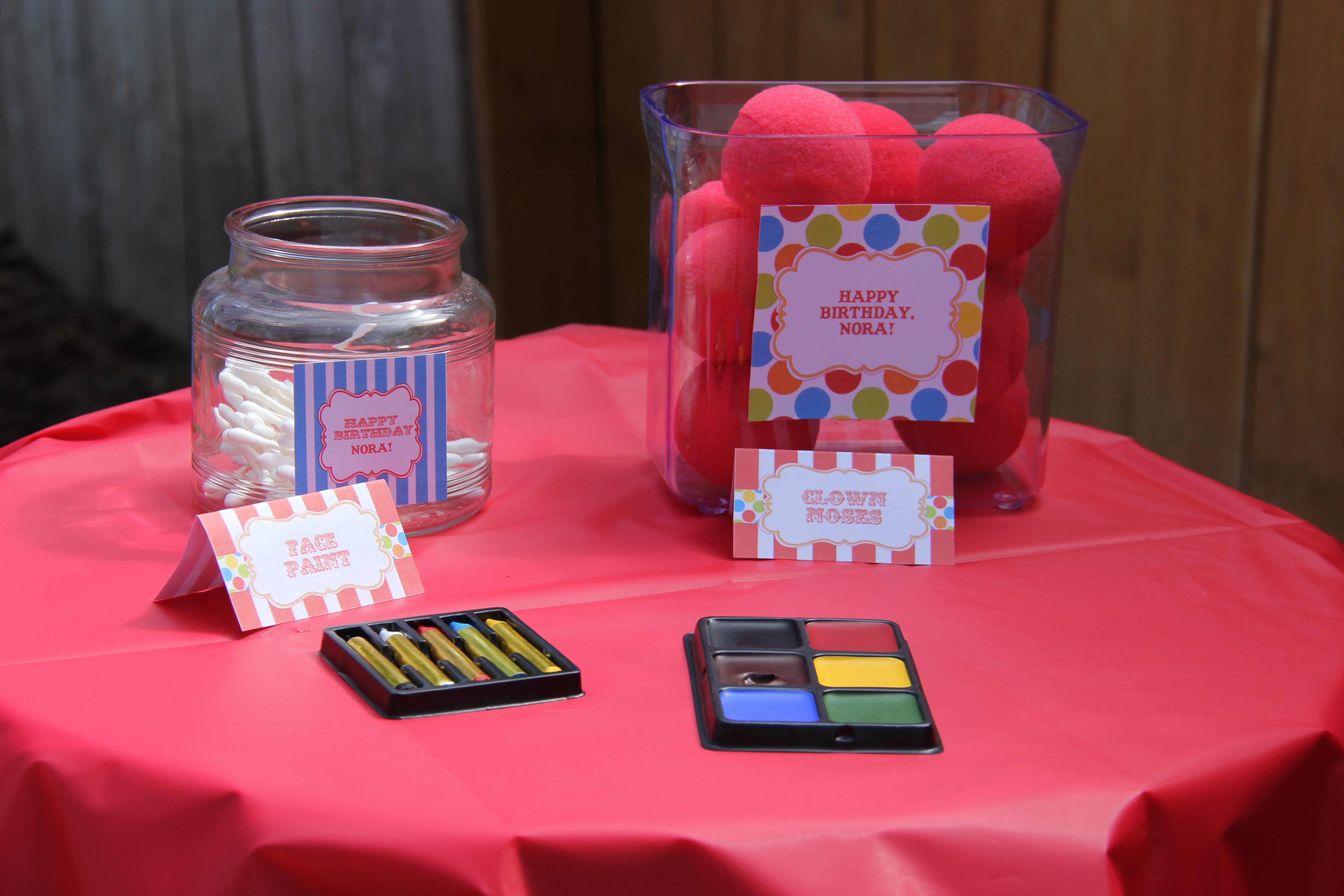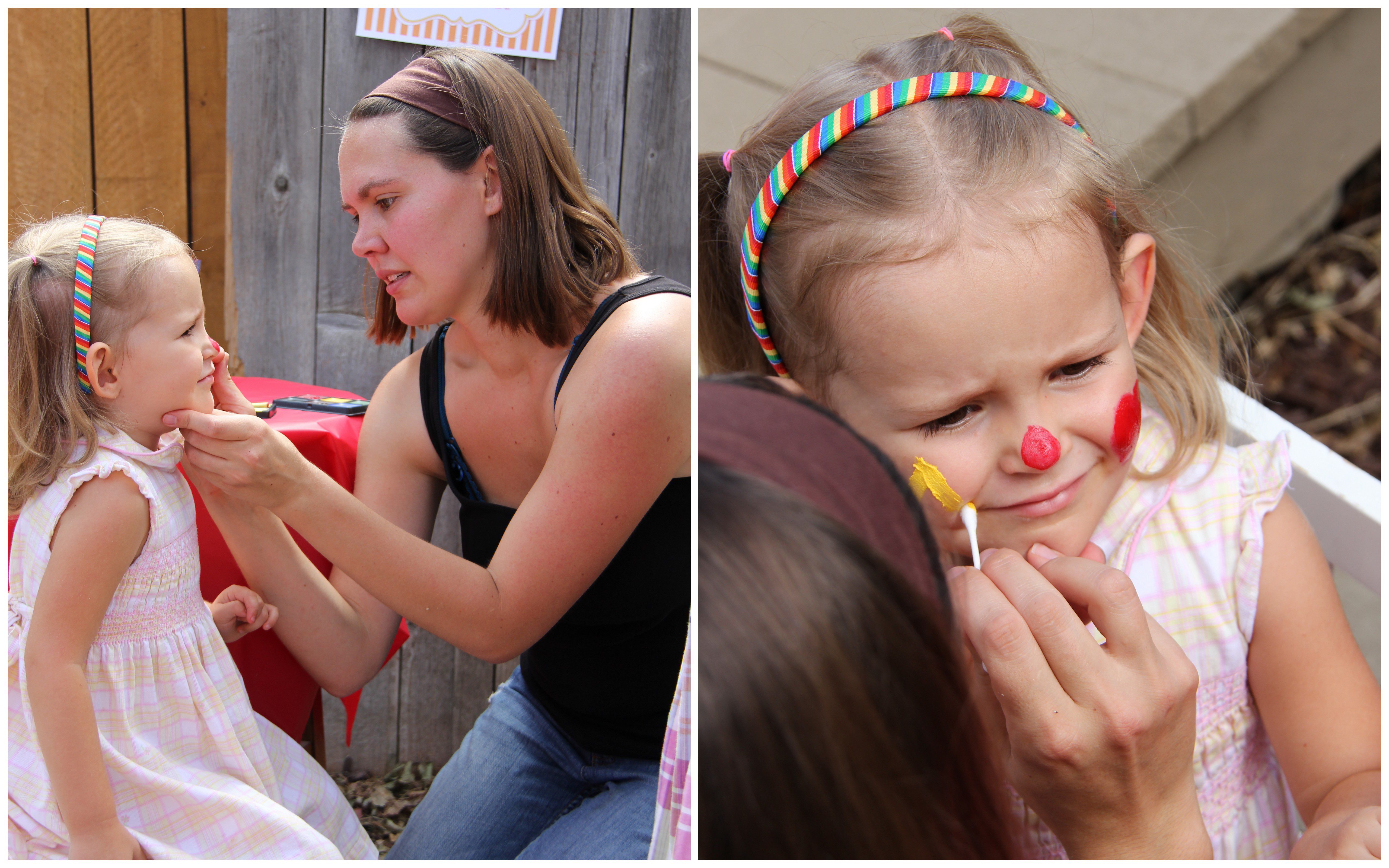 Of course, you can't have a clown party without a clown making station.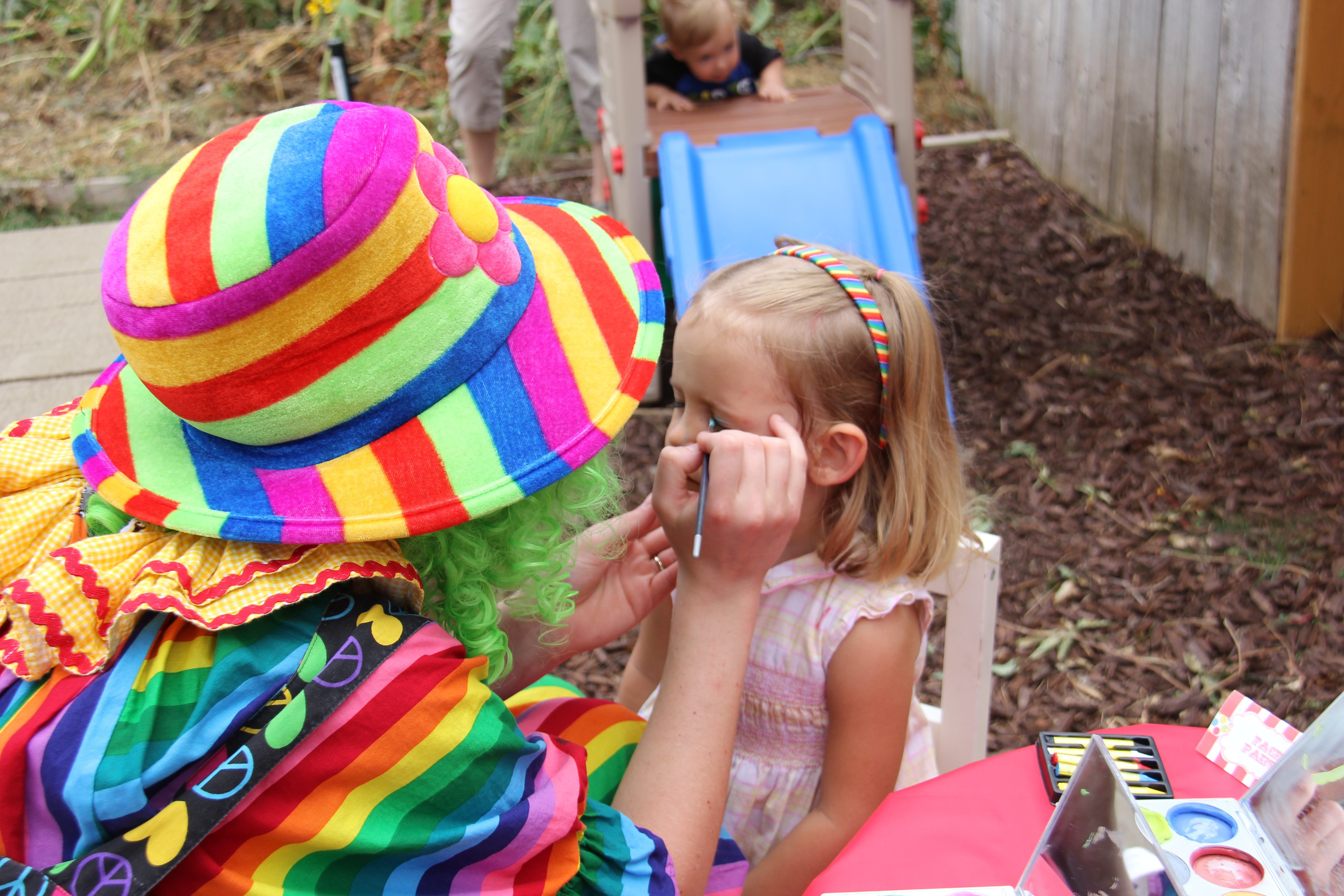 Getting her face painted was one of Nora's favorite parts of the party…she actually got it painted twice. Once by me and once by the clown who came.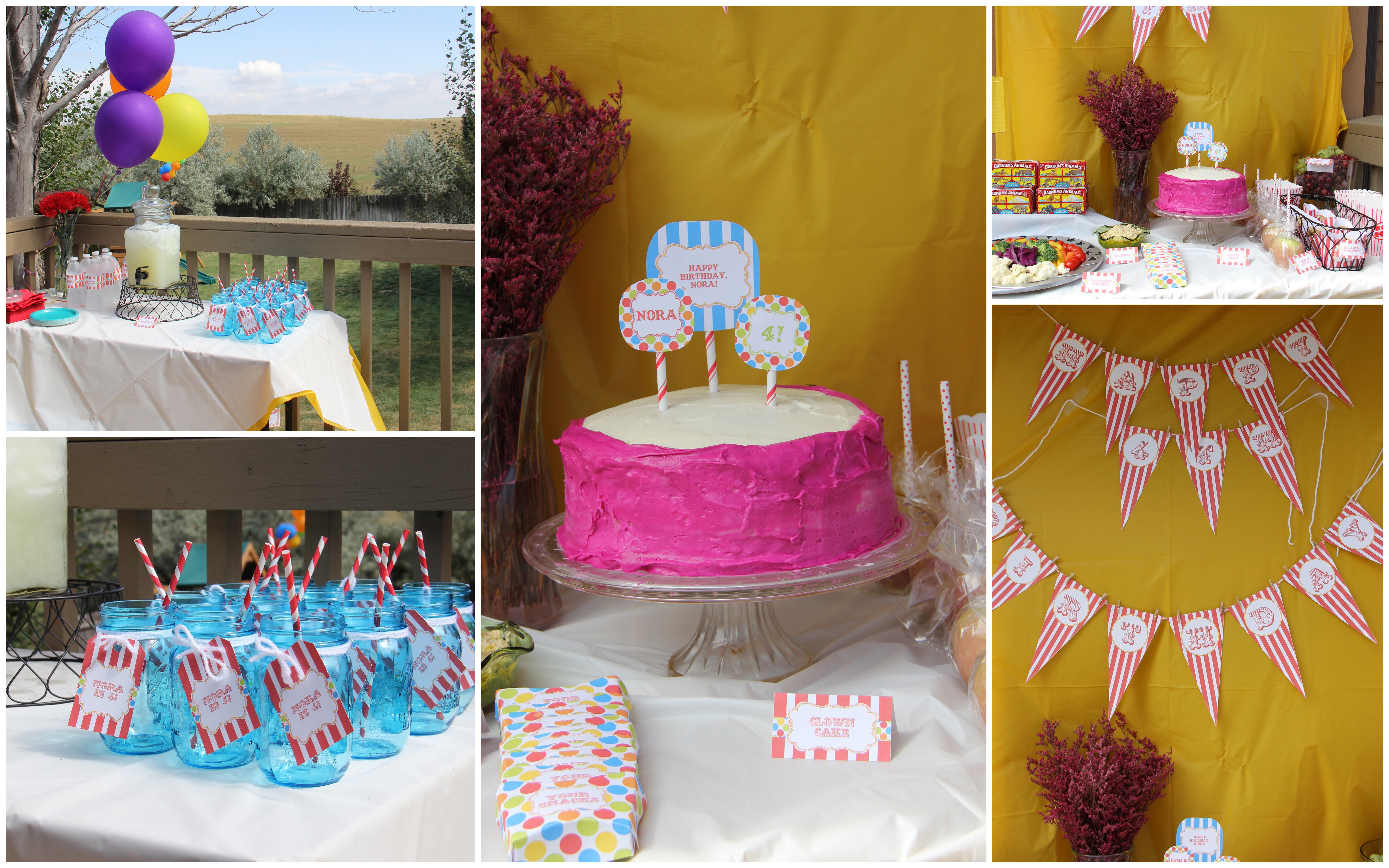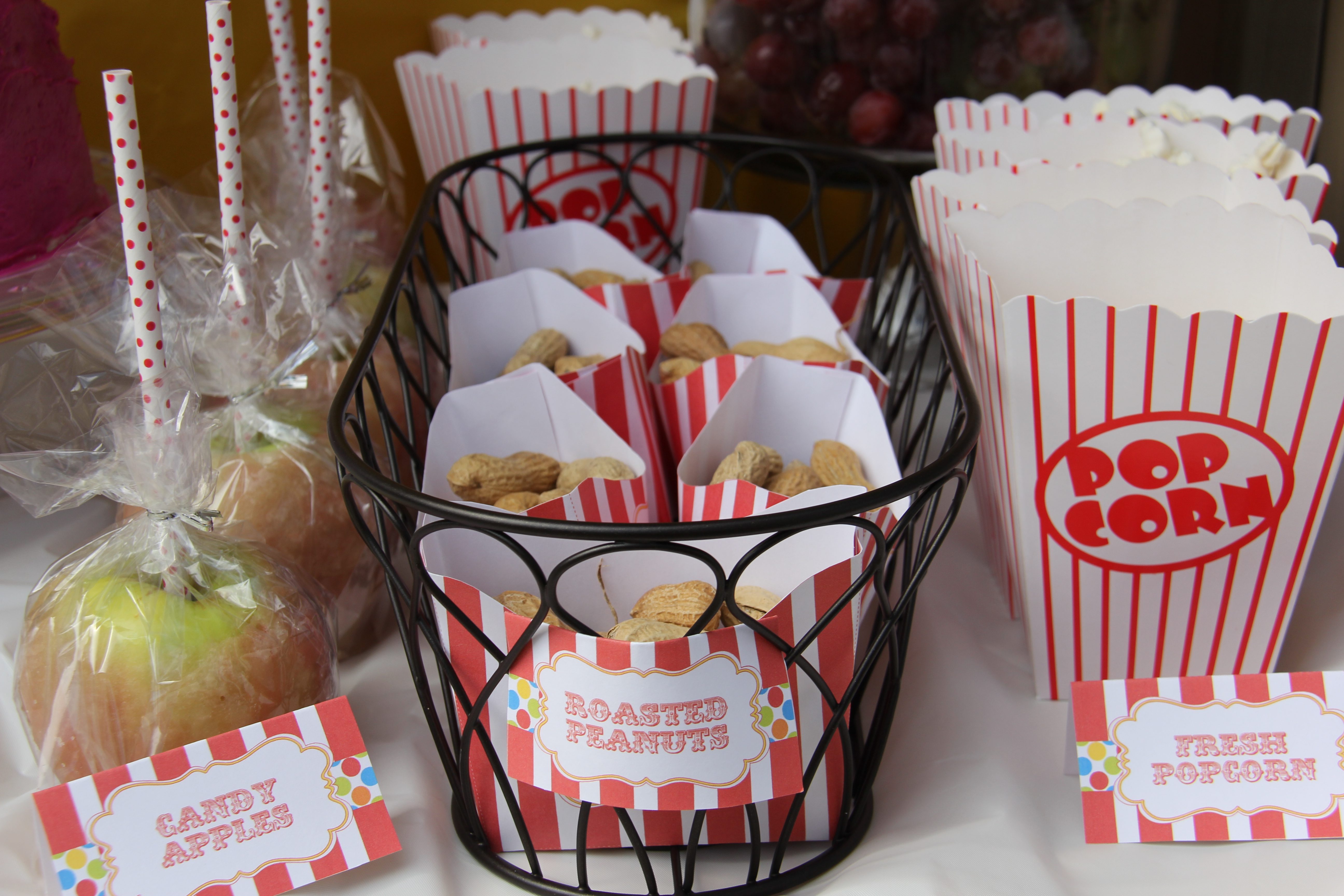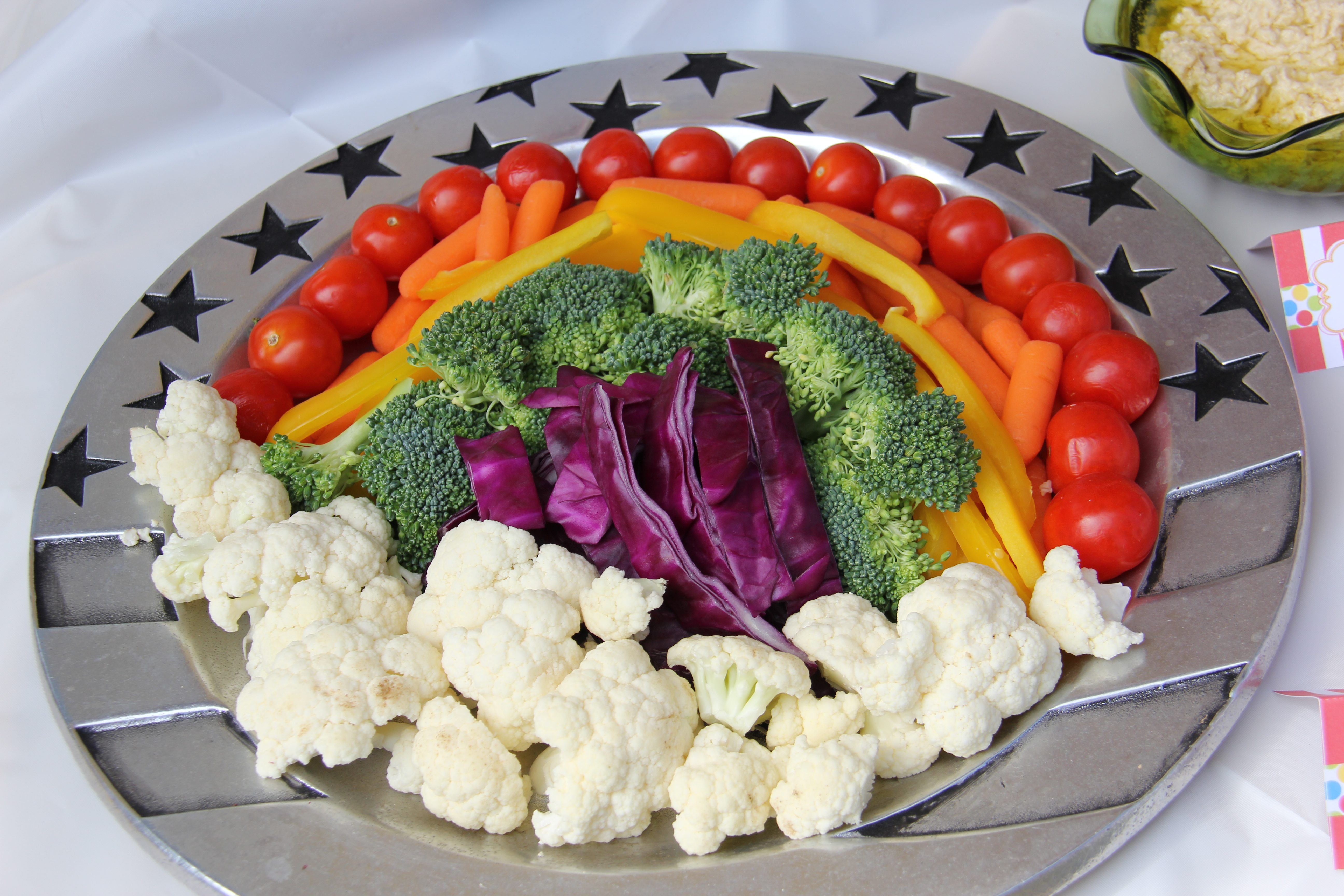 For food, we did a bunch of carnival favorites like popcorn, roasted peanuts, and candy apples, plus a rainbow veggie tray and hummus in an attempt to balance things out.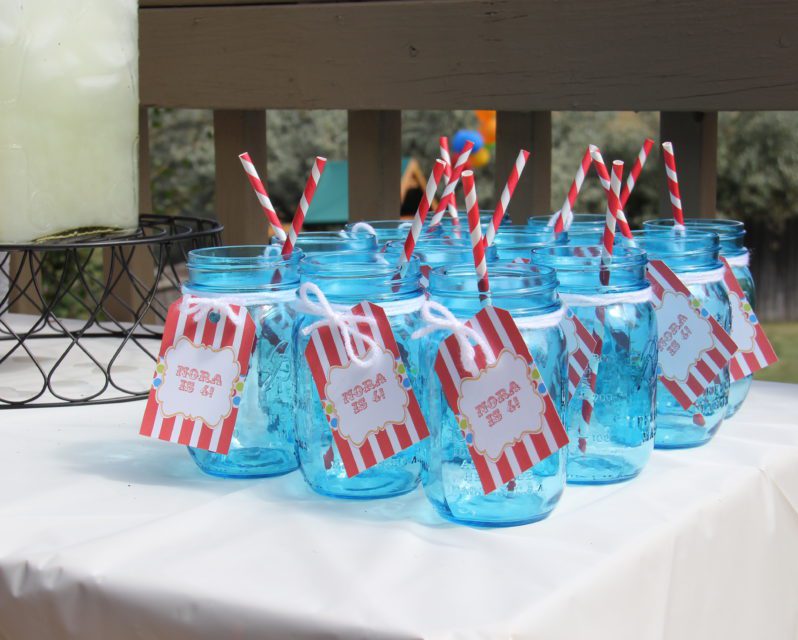 I think the blue mason jars for lemonade were one of my favorite things about the party.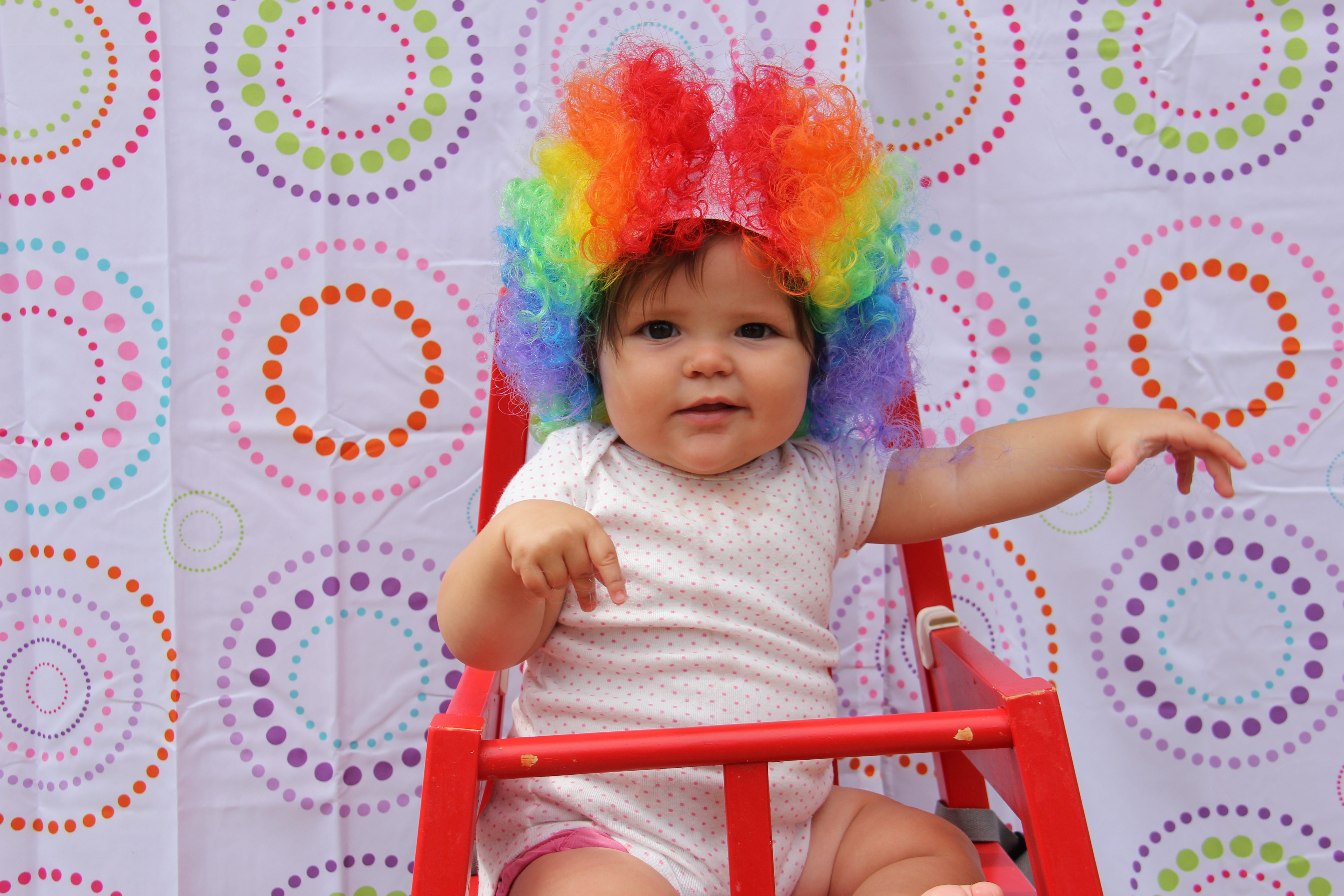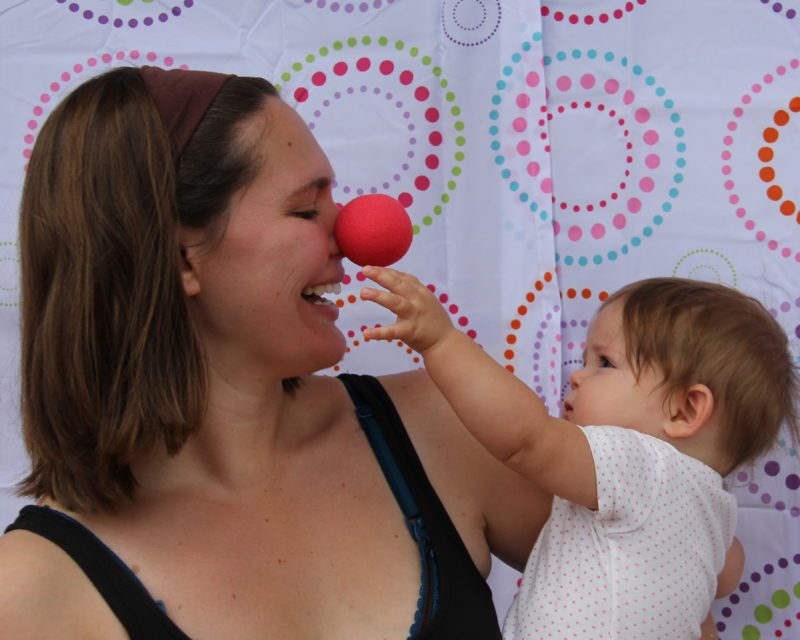 For fun, we also set up a photo booth area with all sorts of clown accessories.
We got some fun pictures of Zara, but Nora wasn't too into posing for pictures, though she did like wearing the clown stuff.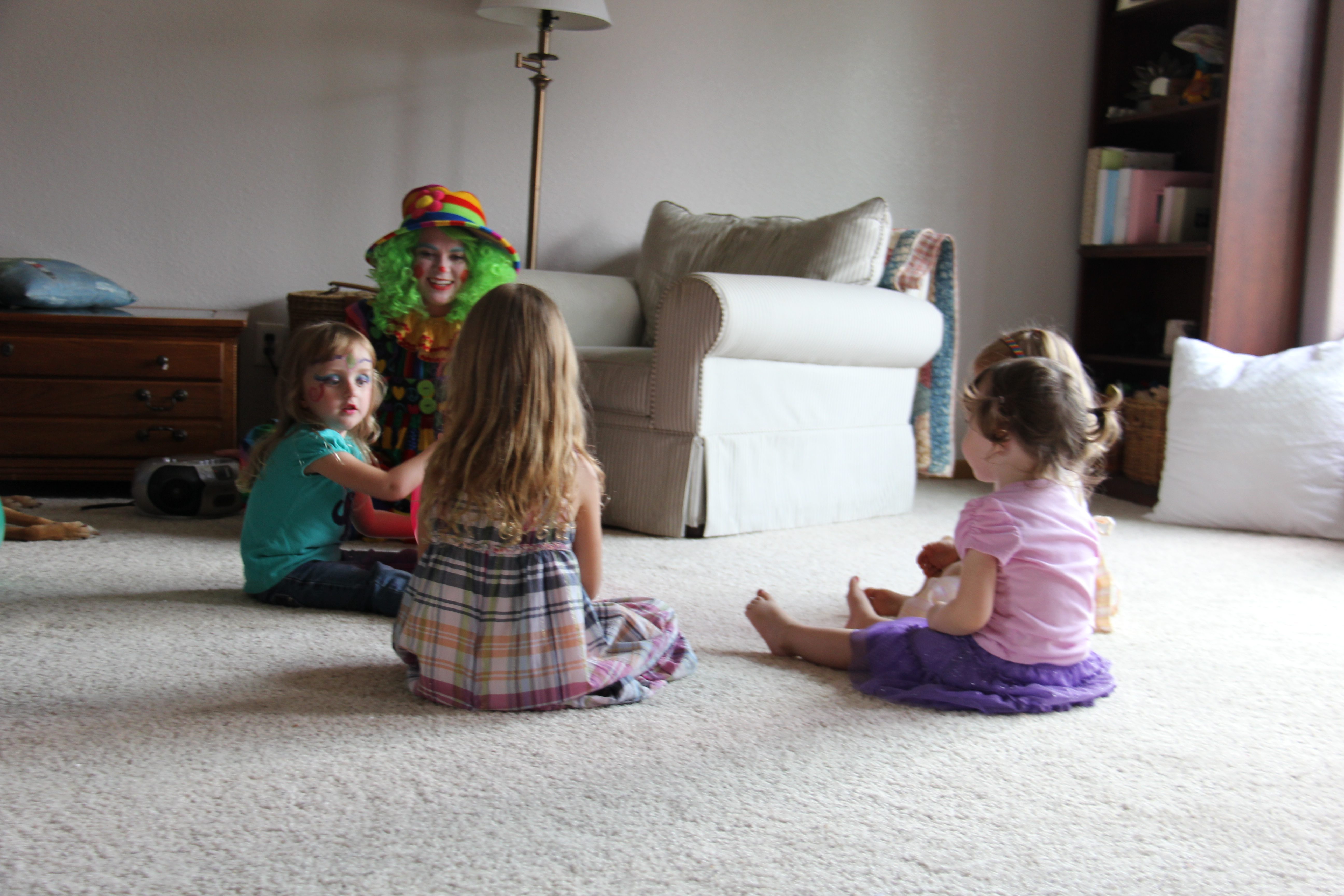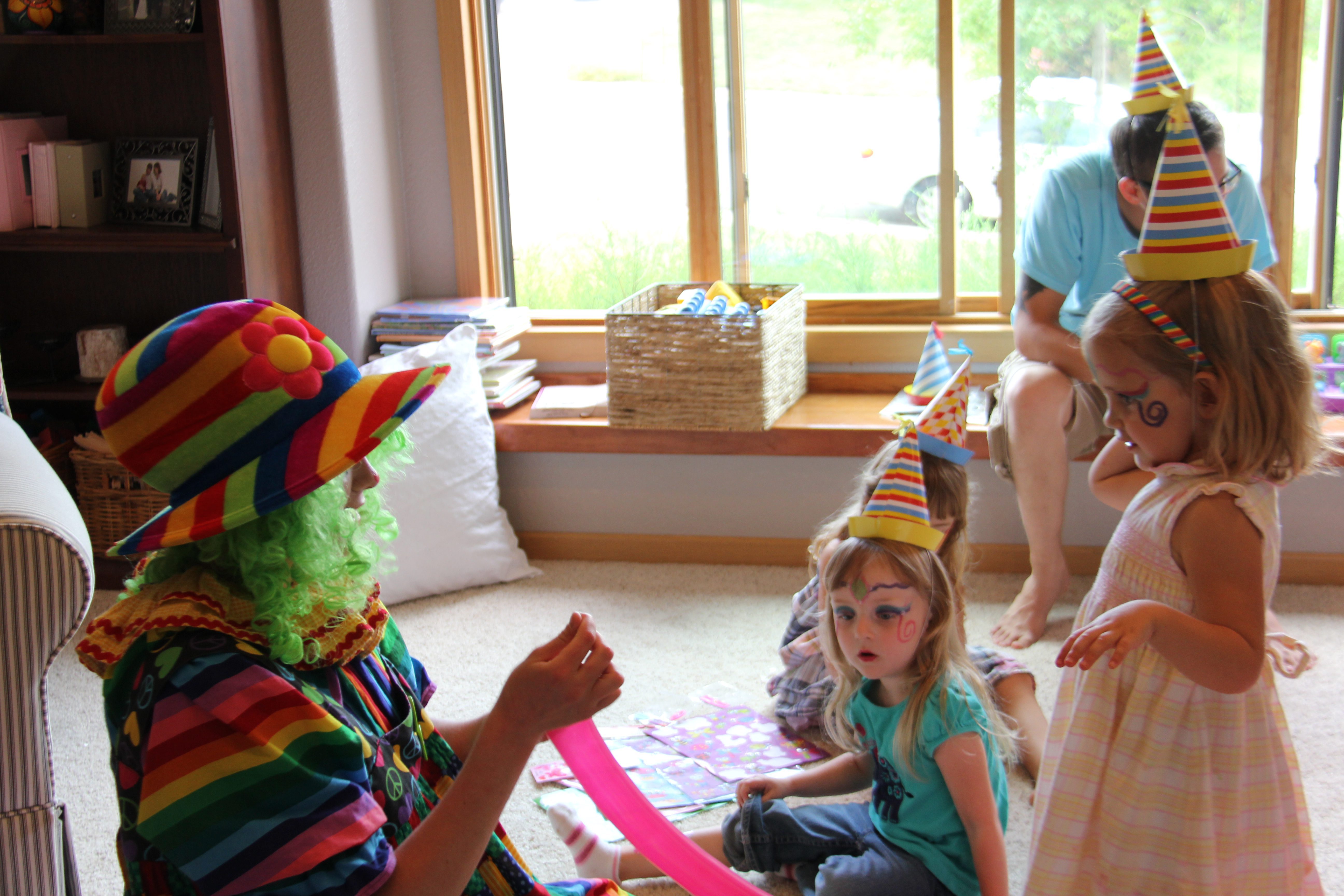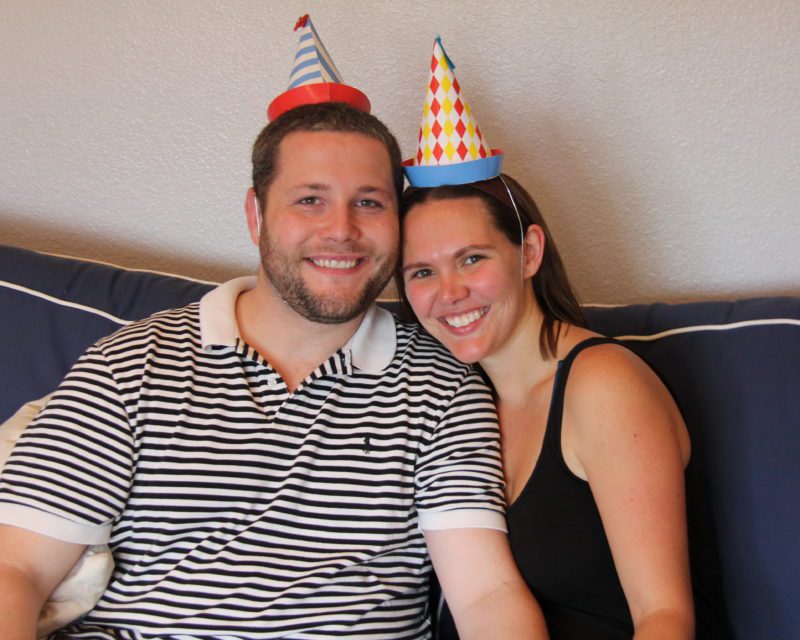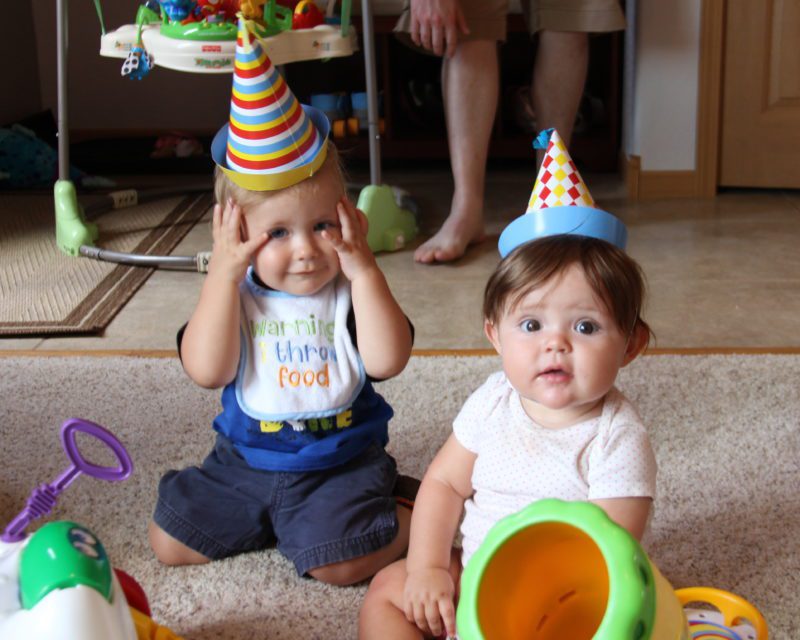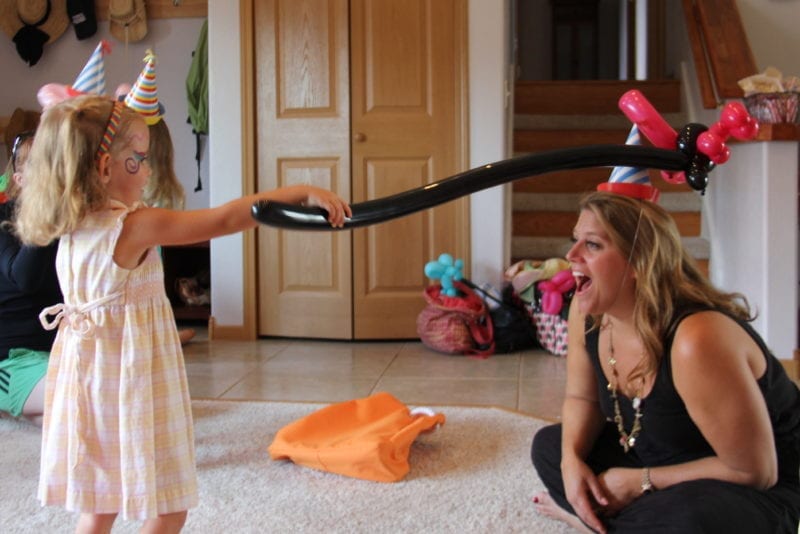 About halfway through the party, we got a mini rainstorm so we headed into the living room for a little fun and games with Giggles the clown. (At which point I remembered the party hats and made everyone wear them!)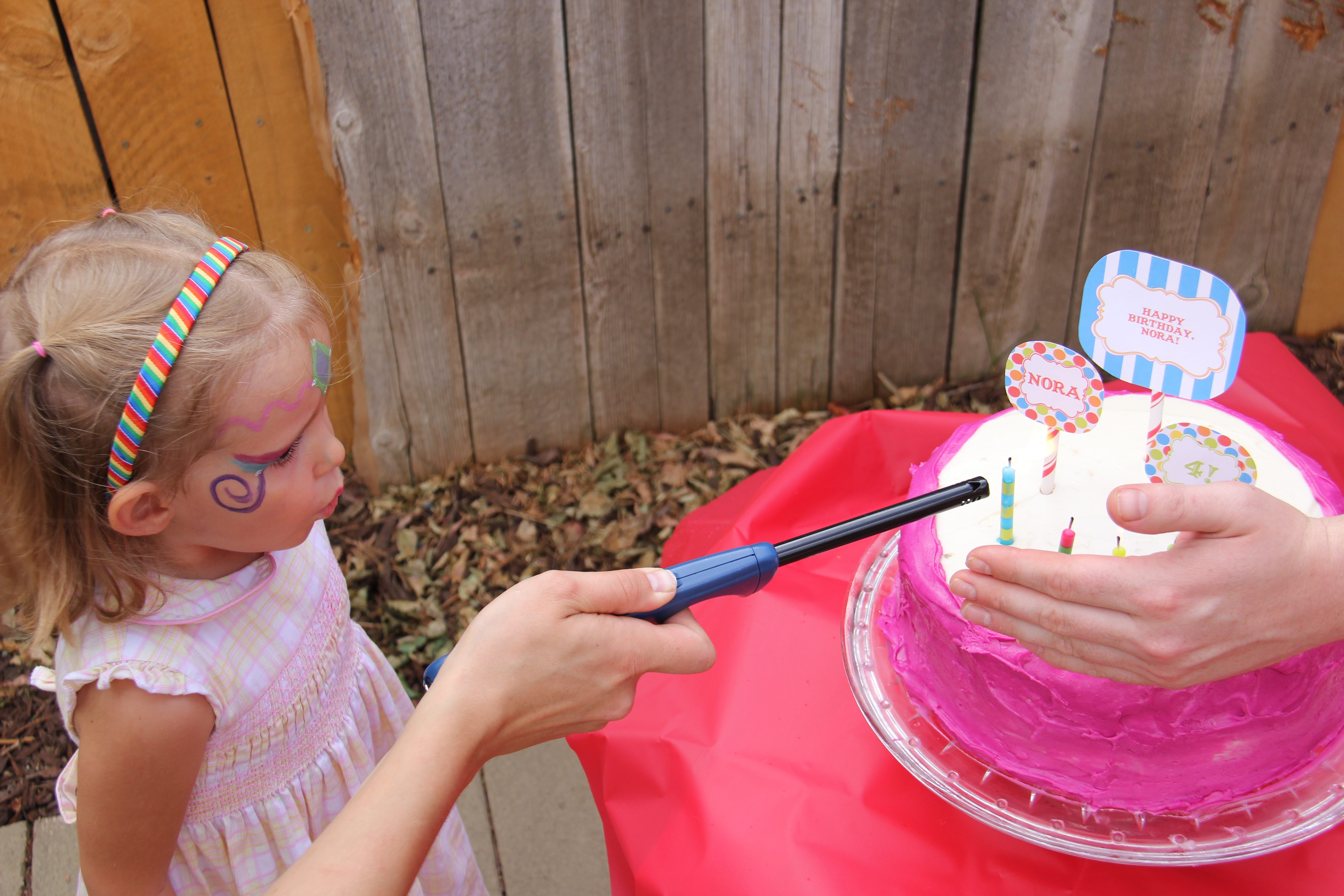 Once the rain cleared, we headed back outside for cake and some more fun and games.Let me tell you about this cake. Oh my goodness, the drama. I, of course, was up late baking it the night before and had a panic attack when I realized at 1 AM that the ovens I had just preheated were not preheated and were completely not functional. I tried to stay calm and went downstairs to try to reset the breakers to see what that would do. No big deal, I thought, only a minor annoyance, until resetting the breakers did nothing. I then cycled through all the breakers, and then completely panicked. Chris calmed me down a little when he reminded me that we could bake the cake at the restaurant the next morning. I wrapped them up, then tried to get sleep so that first thing in the morning, I could go over there to bake the cakes. That completely threw off my morning and I was rushing when I added the beet juice to the frosting to decorate it, and added just too much that it couldn't be piped (with no extra powdered sugar in the house), which is why the sides ended up all pink instead of decorated as I intended. It tasted great and ended up looking ok, but boy was it a giant headache. And then this was the best picture we could get because the wind kept blowing out the candles and Nora didn't want to stand any closer. Oh the stories we will be able to tell her about this birthday.
The thing I didn't get to last week was making Nora's clown outfit. This will be the first year that I did not sew her birthday clothes on time and I'm a little disappointed about it and so was she. She still looked adorable of course, but it would have been nice if I could have made her clothes like I always do. I still haven't figured out how people get everything done that they want to get done for parties. Next time, I think I will have to start four months in advance…which means I better get started on Zara's birthday now.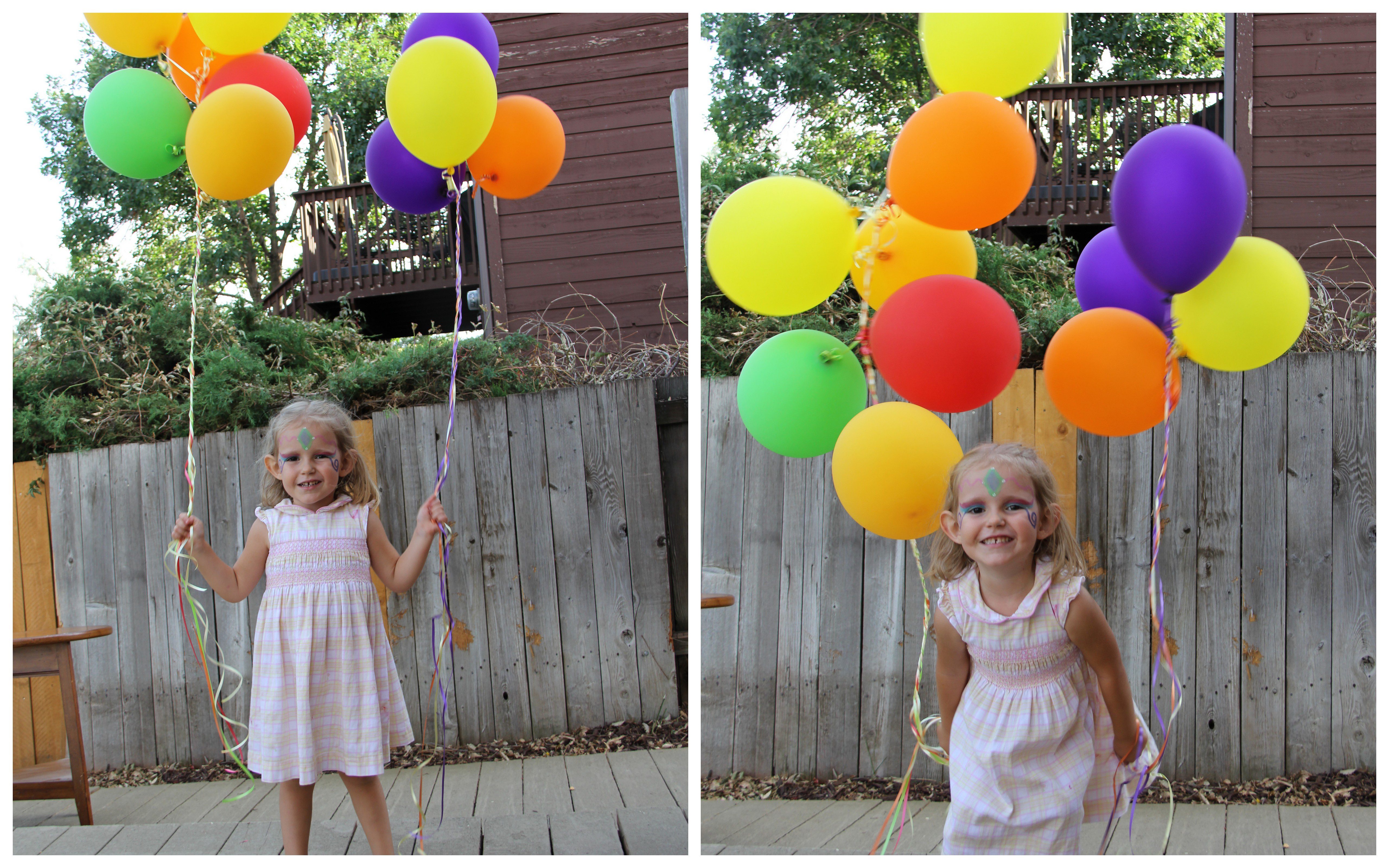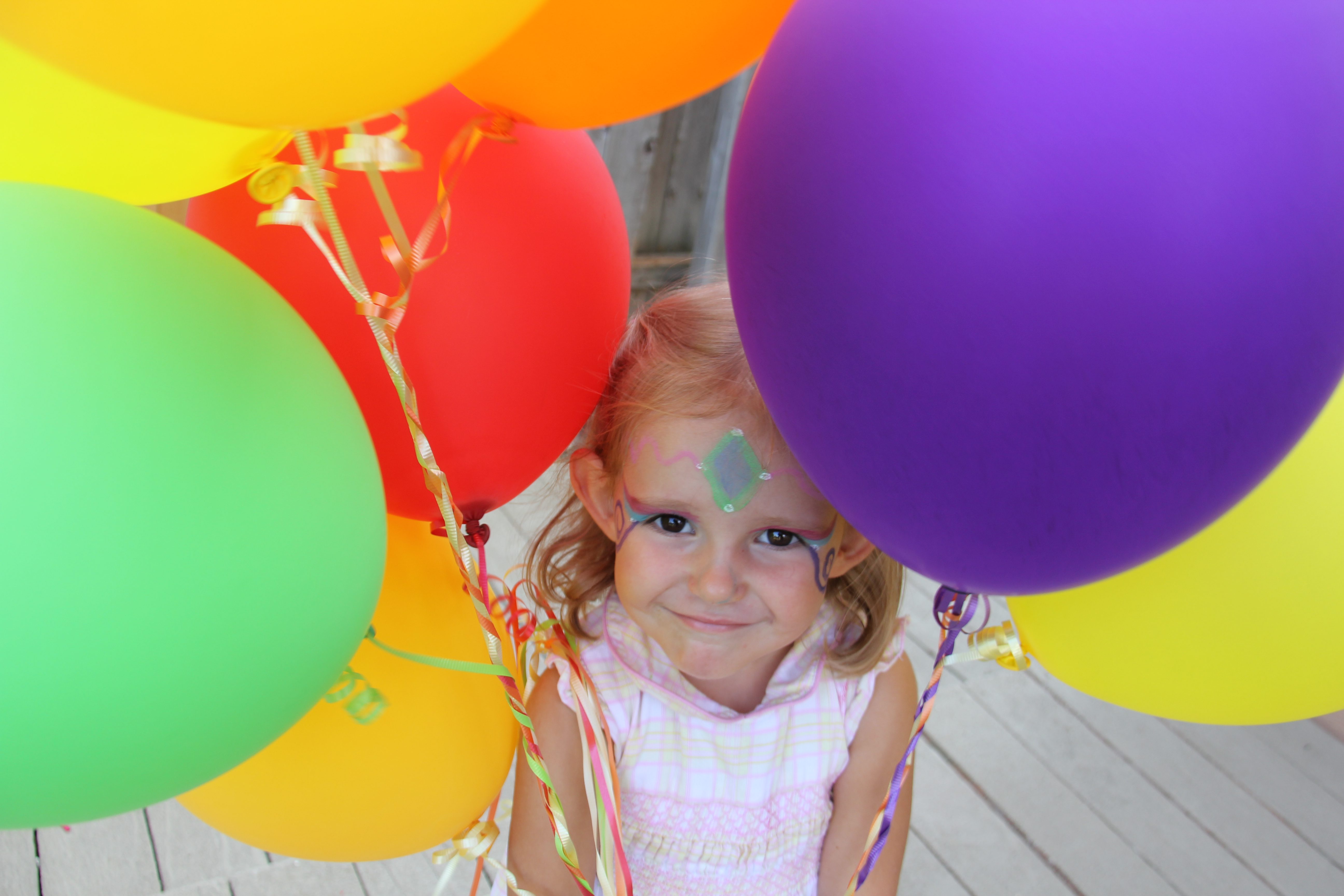 Outfit or no, cake drama or not, we ended up having a fun little party and the perfect afternoon celebrating our biggest girl being 4 years old.
---
Footnote about our ovens, because people have asked on Facebook: Chris did get them back on, but after some testing, we discovered that our breaker cannot handle both ovens running at once.  So, we might as well not have double ovens, LOL.
One of our friends is an electrician and he offered to come look at it, so keep your fingers crossed that it's not an expensive fix or we will have to add it to the do-later list with our broken air conditioner.  I'm still loving homeownership, but not too pleased with this latest development.