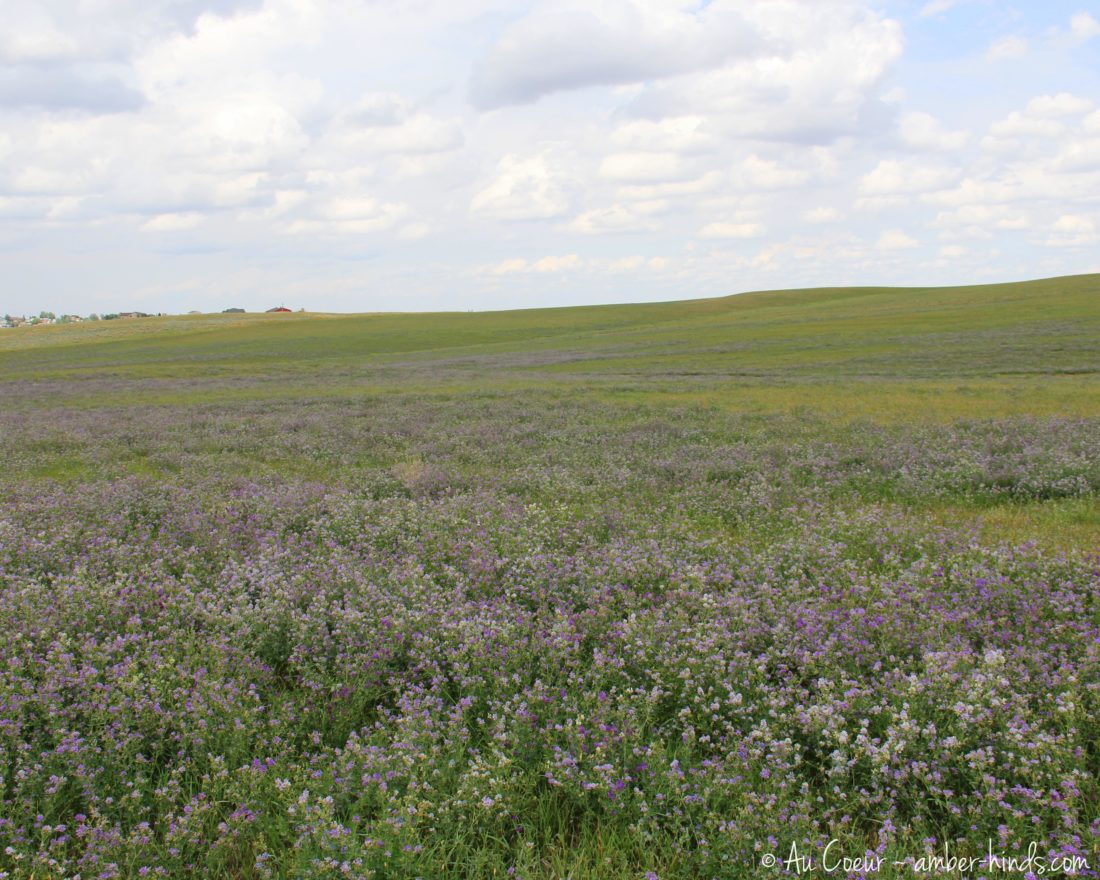 I don't have much energy to write, although there are a million and one things I'd like to write about: World Breastfeeding Week, the county fair, planning our upcoming homeschool year, the house being done (at least as far as phase one is concerned), just to name a few. But there's barely any time left in Friday and I have to be up bright and early tomorrow to run errands, so all of that is going to have to be coming soon. I hope. My mother, stepfather, and two of my brothers will be here for a week starting Sunday, and I'm hoping that I can take advantage and get some things done, blogging included.
In the meantime I wanted to share a couple pictures from this afternoon. We snuck through the barbed wire (no small feat with a baby, mind you) into the field behind our house because we just couldn't resist the wildflowers.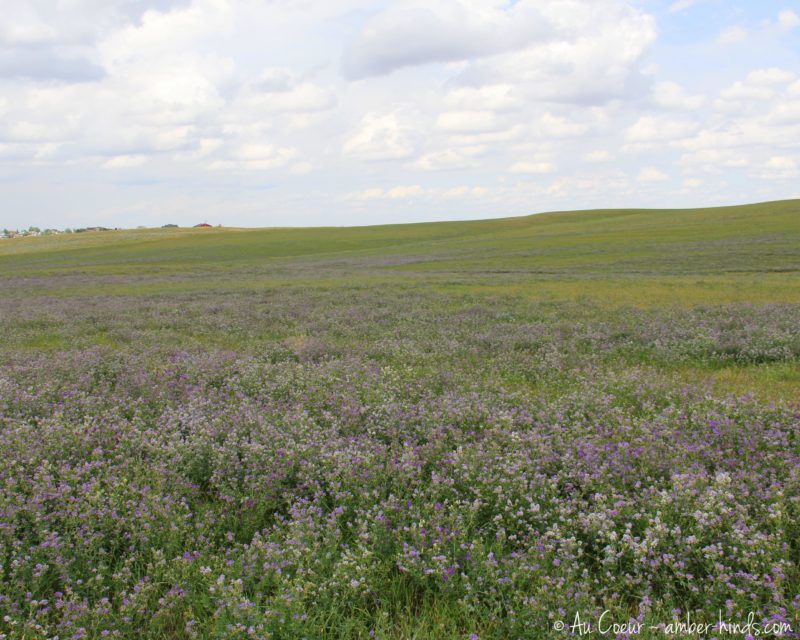 I've been staring at these thick patches of purple flowers out my window for days and today we decided to go check them out.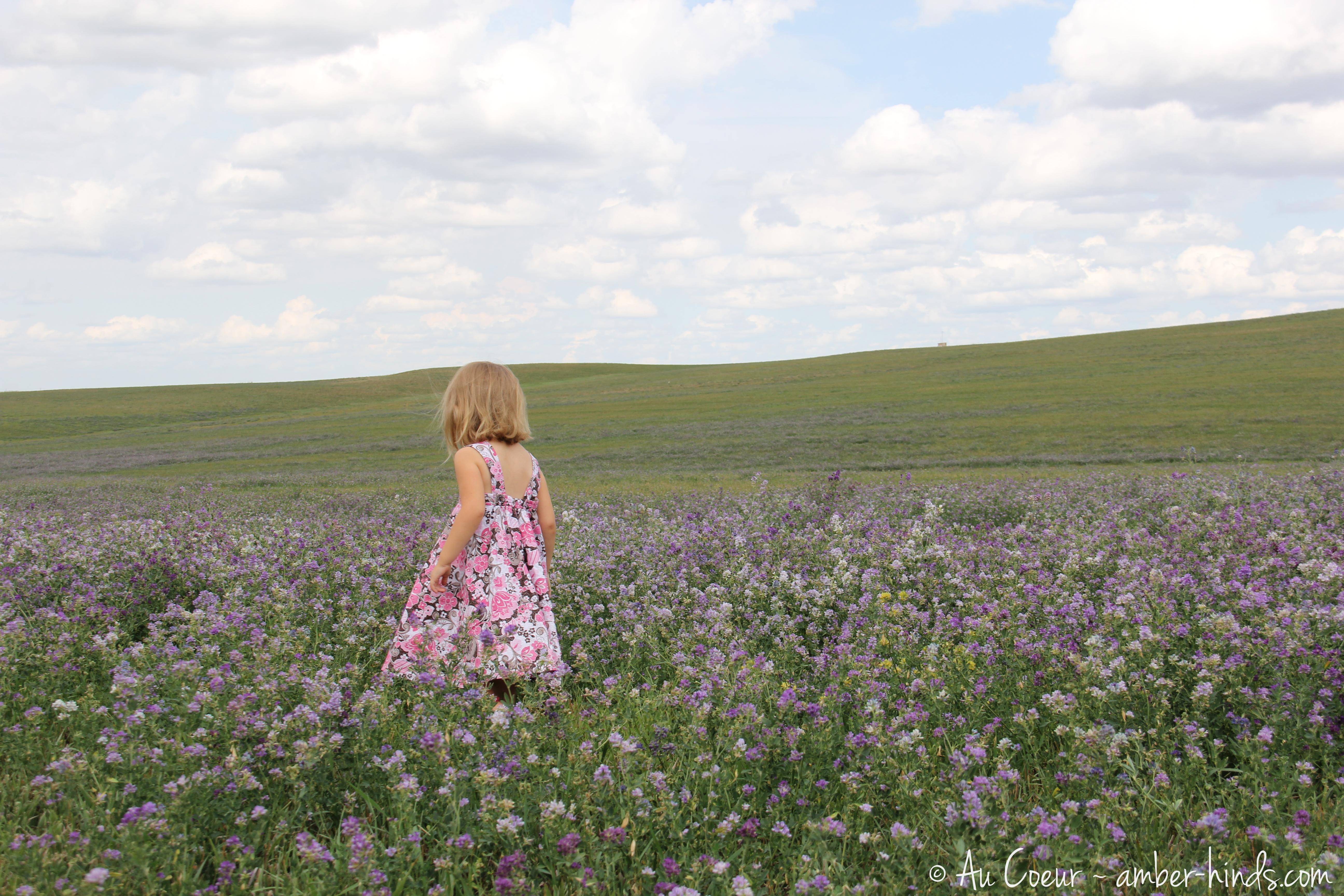 I have no idea what they are, but they smell wonderful (sort of like lilacs) and they make the perfect photo backdrop.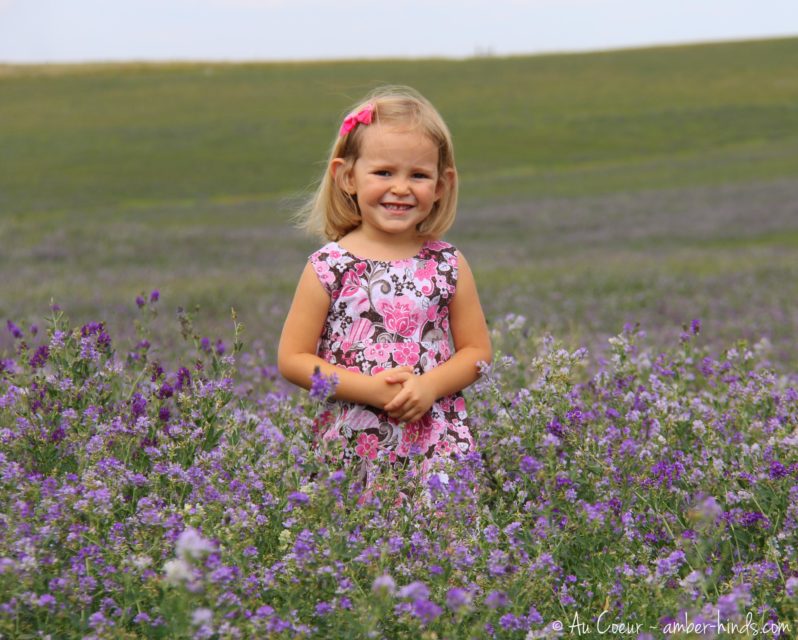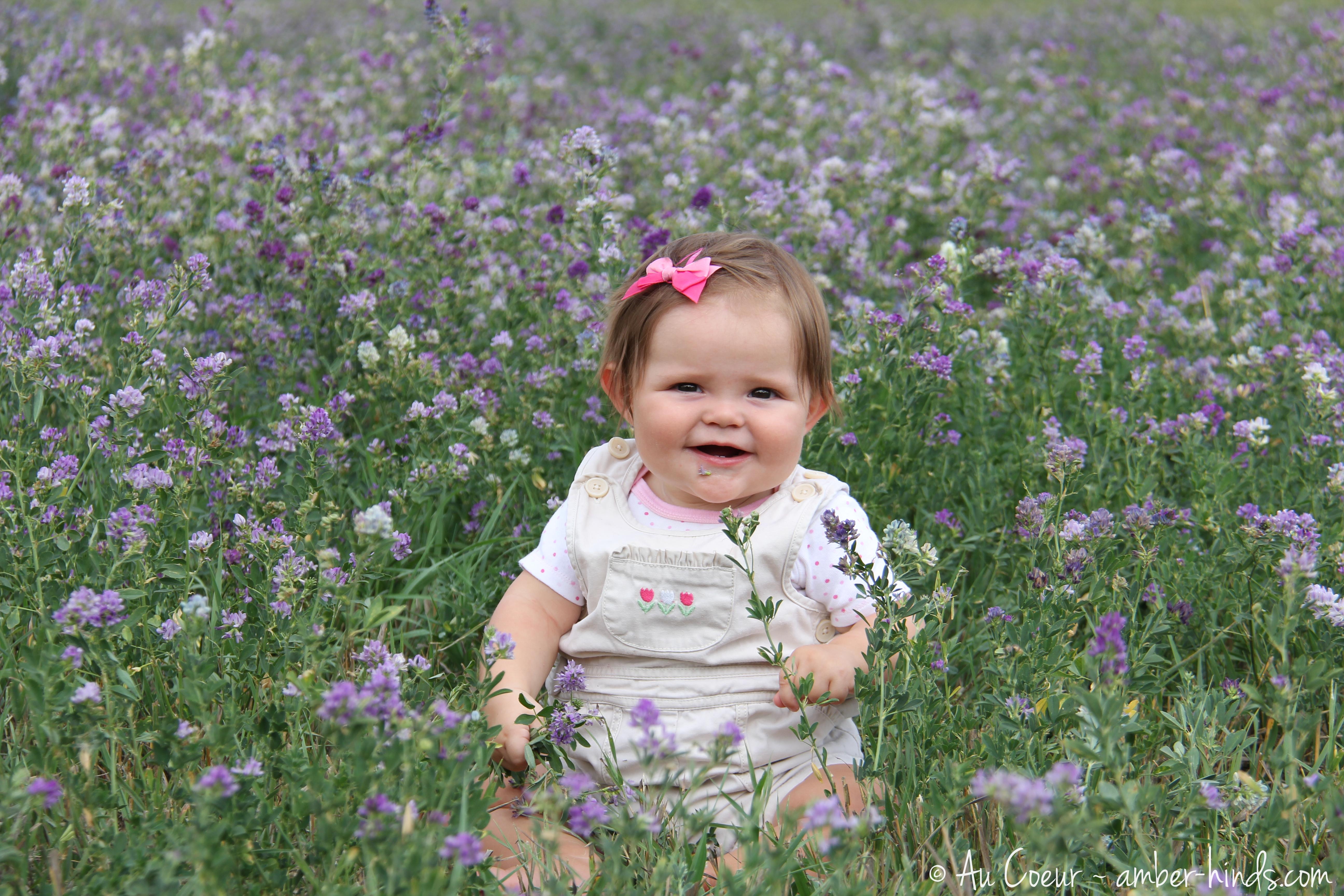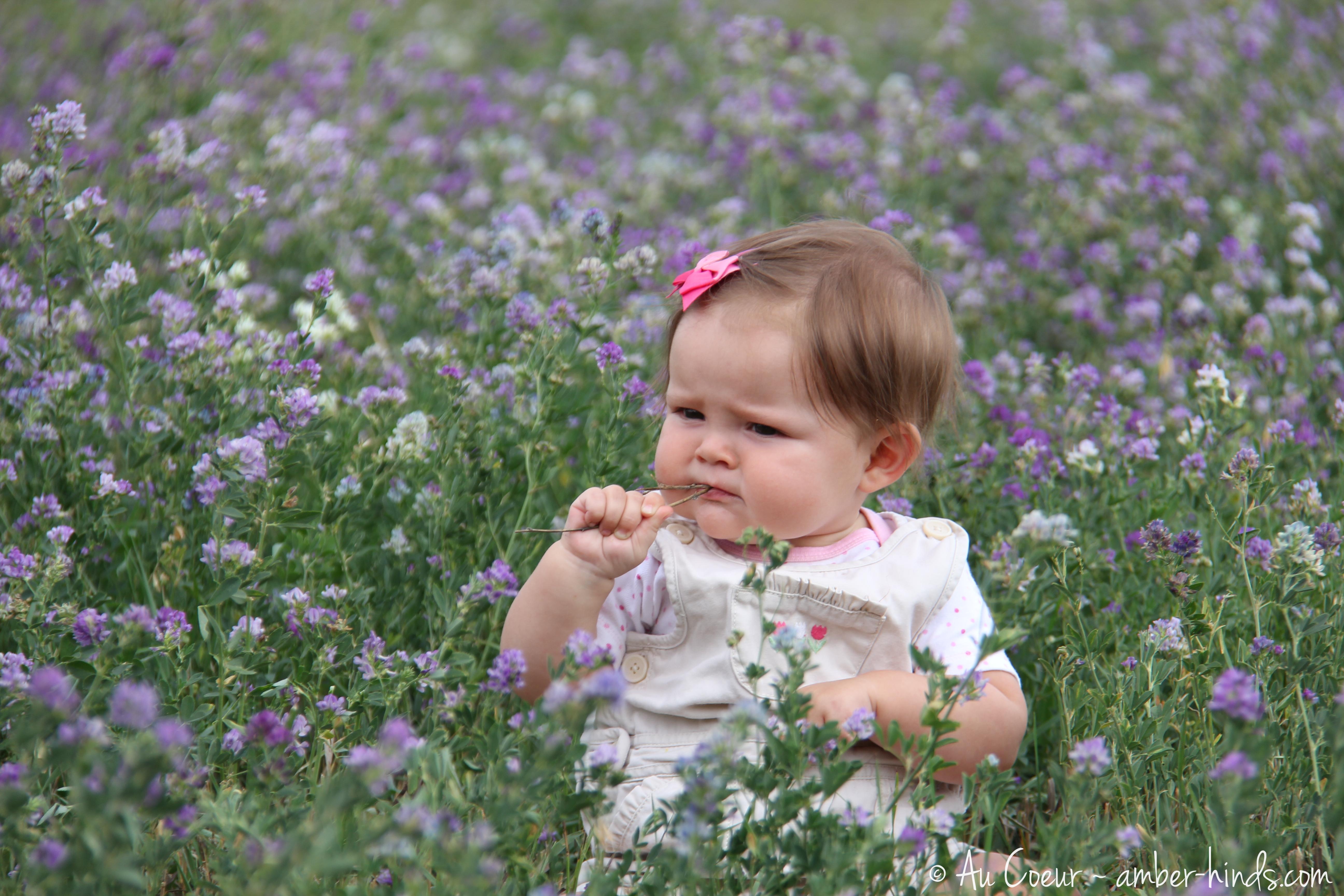 And, they are, apparently, quite delicious, too.
I feel so lucky to have this beautiful view out my windows. We've heard that this has been an unusually wet summer; I don't know if we'll see flowers to this magnitude again, but I sure hope so. Fields of sweet-smelling prairie flowers aren't something to complain about, especially when they're right out your window.