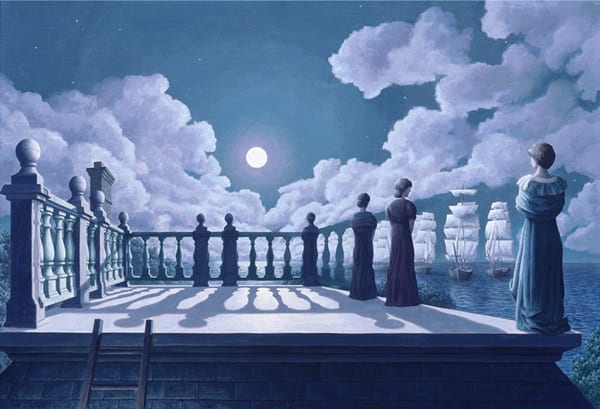 This time of the year on Nantucket was always the worst.  Window boxes were exploding with flowers, cars were draped with daffodils, and fresh spring air was beckoning visitors to meander cobblestone streets and sandy beaches.  The Gray Lady's winter weather was quickly beginning to buzz with sunny expectations of summer tourist season and, after months of fog and only two places to eat, we loved it.
But after months of shorter workdays and plenty of Dada time, we hated it too.  In many ways the spring shoulder season, just as tourism was starting to pick back up but summer workers had not yet arrived, was the hardest part of the year for our family.  From mid-March to mid-May, Chris generally worked seven days per week, ten to twelve hours per day.
On Nantucket, it's not uncommon to hear talk of summer widows.  Once, long ago, widows were made by the sea.  They stood on rooftop decks, long skirts blowing in the wind, watching the horizon and waiting.  Waiting for the ships to come home; praying for their husband's work to end safely and soon.  Now, widows are made seasonally, not subject to whales and storms, but the rush of tourists and summer folk who bring just a few good months of work.  With the high cost of living and only five months out of the year to make it, many Nantucket children spend summers frolicking in the waves while one parent or another works long hours to pay the bills and many Nantucket wives parent for hours on end alone.
---
When people hear my husband is a chef, invariably I hear how lucky I am to be married to a man who can cook. "Who does all the cooking?" they ask, "You or him?" I do, I tell them, because a chef is never home at dinner or lunch, and when he is, it hardly seems fair to ask him to pick up a skillet after a long week spent feeding hundreds of people a day.
Chris loves what he does. He is amazing at what he does — perhaps because he loves it so much — but he picked a career that requires lots of days and nights of work, and not a lot of time off. It's a career that demands 150% all the time and that rarely exists in part-time, which is a big part of why I no longer work outside of the home. Mostly, we have adapted to this lifestyle that offers little traditional family time and a lot of schedule adjustment. Mostly we have figured out how to carve the necessary conversations and desired play out of mornings, mid-week breaks, and late nights. But there are still times like spring on Nantucket when I feel the pinch of those long hours. Days like today when Chris left before we woke up and will be home long after we've gone to sleep.
Chris' new restaurant is less than two weeks from opening. Menus are being finalized and costed, food has been ordered, and training has begun. Our "vacation" of sorts is over and I'm being reminded of what it means to be a restaurant wife — or should I say, what it means to be a restaurant widow. The last few weeks have felt a lot like spring on Nantucket; the last few days, when Chris has worked literally 17 hours at a time, have been even worse. There was a moment today when Nora flat out refused to cooperate despite all my best efforts and the only thing I wanted to do — but couldn't — was talk parenting strategy to my other half.
Opening a restaurant is hard.
Working a ton of hours is hard.
Parenting alone is hard.
Our laundry has been piled on the couch for days, the bathrooms aren't too clean, and I'll admit to having a heavy reliance on grilled cheese as a fast, easy dinner solution. My patience has been tried and I've resorted to my "scary" voice more than once. Life is definitely less fun when I don't get a break, but I keep reminding myself to keep looking into the horizon. Like spring on Nantucket, this too shall pass. Reinforcements will arrive; things will settle into a rhythm; soon we'll have Chris back. And, unlike on seasonal Nantucket, we may never see this level of craziness again. There are benefits to living in a place no one wants to visit.