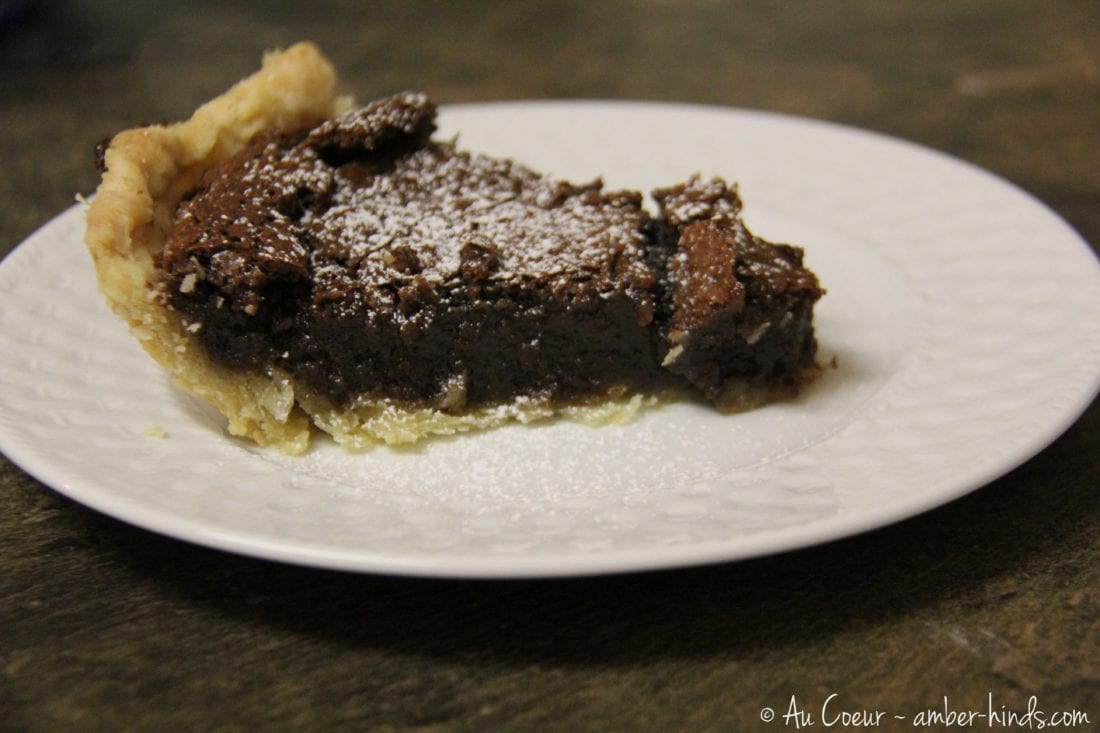 /
Chocolate Velvet 3.14 (Pie)
If you're nerdy like me, there is only one way to celebrate March 14th, a.k.a. ∏ day.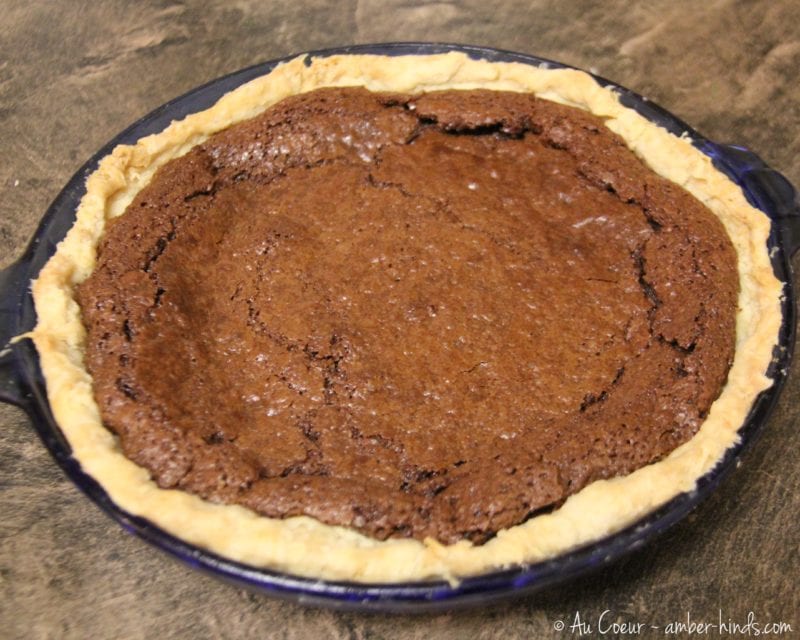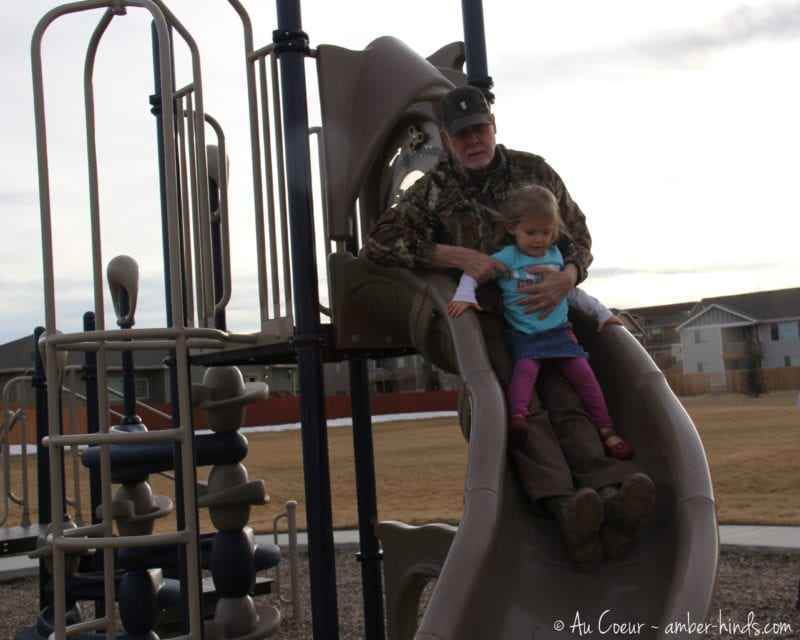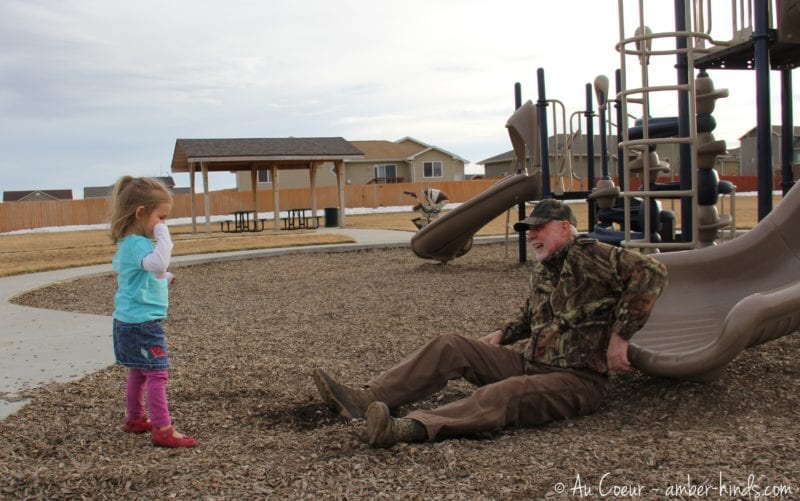 And that's with a delicious homemade pie, of course. I almost baked a "healthier" fruit pie (the kind that I have been known to also let Nora eat for breakfast), but since my father-in-law is visiting and I know he likes chocolate, I decided that was the way to go. Especially after he was such a good sport at the playground.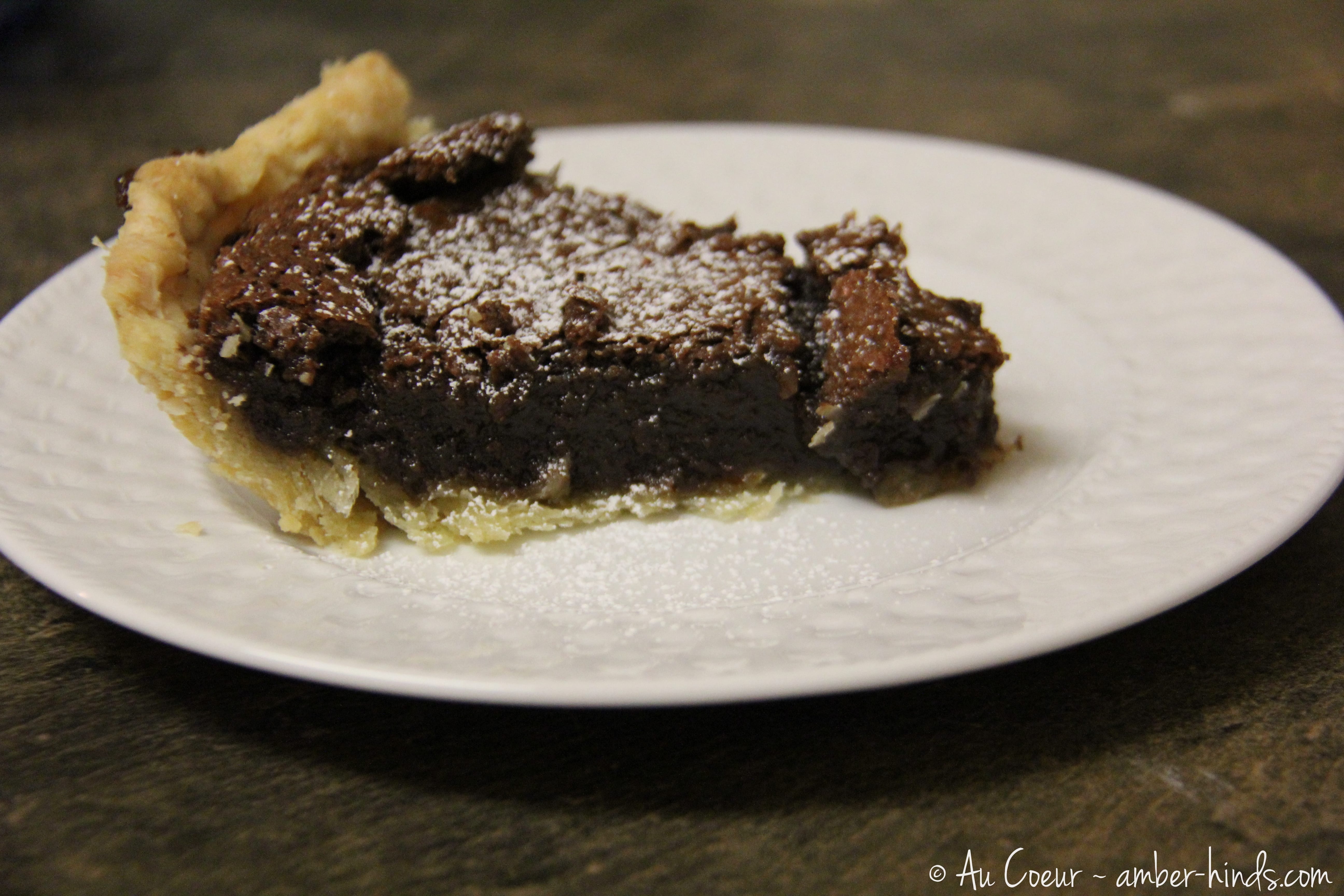 That slide, straight to the ground definitely earned him a slice or two of delicious decadent pie.
Chocolate Velvet Pie to be exact, which might be one of the best chocolate pies ever. It's fudgey and rich without being too sweet (thanks to the unsweetened chocolate) and it has the best crunchy crust on the top of the chocolate. Yum.
Here's the recipe in case you want to celebrate ∏ day one day late…or any day, really, because what day isn't the perfect day for pie?
Ingredients
1 9 in. unbaked pie crust (find my go-to all-butter recipe here)

3/4 cup butter
2 oz. unsweetened chocolate, finely chopped
1 1/4 cup + 2 tablespoons firmly packed light brown sugar
1 cup + 2 tablespoons granulated sugar
3 tablespoons flour
3 large eggs
1/4 cup heavy whipping cream
1 teaspoon pure vanilla extract
powdered sugar for dusting
Directions
Have the pie crust ready. Preheat the oven to 325F.
Pour water to a depth of 1 inch into the bottom of a double boiler or a sauce pan and bring to a gentle simmer. Place the butter and chocolate in the top of the double boiler or in a heat-proof bowl and place over the simmering water. Heat, stirring occasionally, until the butter and chocolate melt and the mixture is smooth. Remove from heat and set aside.
In a large bowl, combine the sugar, brown sugar, and flour. Stir, then set aside.
In a bowl, using an electric mixer set on medium speed, beat the eggs until slightly fluffy, about 2 minutes. Add the cream and vanilla and continue beating until well combined, about 30 seconds. Set aside.
Gradually pour the chocolate mixture into the sugar mixture while stirring vigorously with a wooden spoon. The mixture will be somewhat grainy. Gently fold in the egg mixture until well combined.
Carefully pour the pie filling in to the prepared crust and place on the middle oven rack. Bake the pie until the top has risen like a souffle, the filling is set, and the edge of the crust is nicely browned — about 65 minutes. Remove pie from oven and let rest for 20 minutes. Though the filling will have risen while the baking, it will settle once the pie begins to cool.
Slice the pie while still warm. Using a fine mesh sieve, dust each slice with powdered sugar, and serve.