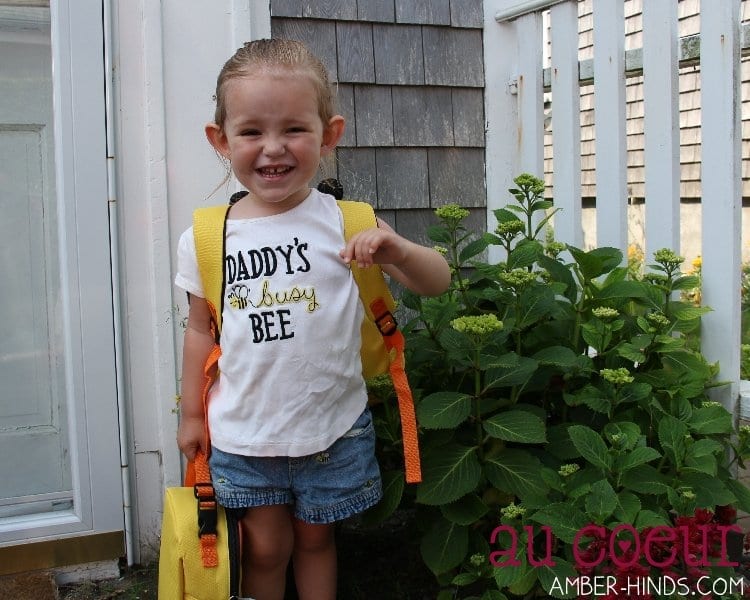 Just a quick milestone celebration.  Today this goofy girl went to her very first playgroup all on her own and loved it.
We decided that it might be good for Nora to spend some time with other kids and other adults this summer, so she'll be going one day per week to a playgroup run by one of the preschool teachers from a local private school. Today was the first day of playgroup and I couldn't have been more proud of Nora. She looked like such a big girl wearing her special backpack (that she picked out)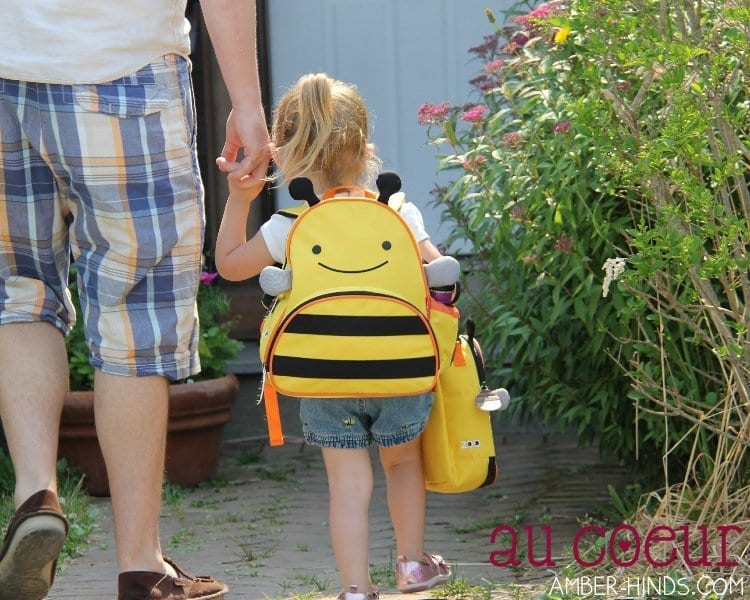 and carrying her lunch bag. And when it was time for us to leave, she barely even gave us hugs before heading for the toys. Honestly, to our complete surprise, I had a harder time with it than Nora did! When I practically ran through the door to get her at two, the first thing she said was, "I had a great time!" And as I buckled her into her carseat to go home, she was already saying that she missed her teacher.
What a big girl..how did that happen?