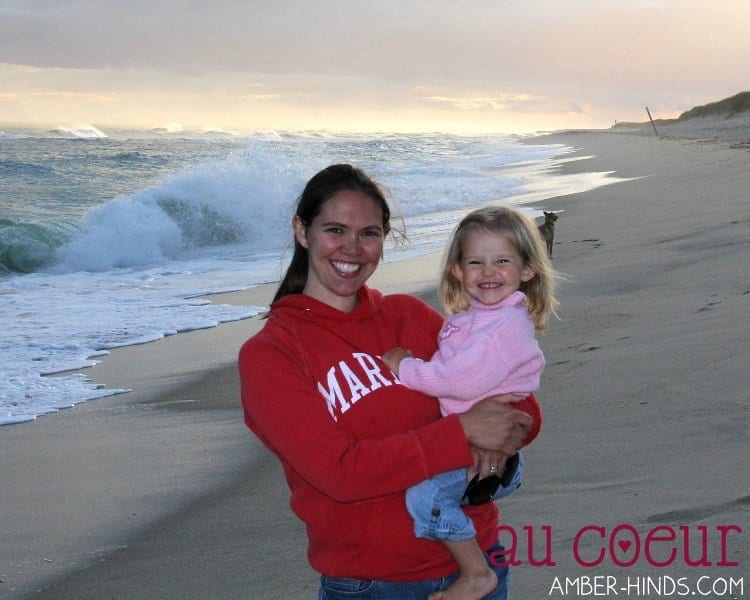 For all the moments of uncertainty about the future, I am genuinely in love with my life. I love the sweet satisfaction of finally figuring out how to do some tricky java script thing for a website I'm working on. I love quiet conversations with Chris while our little one sleeps in the next room. I love that we can spontaneously decide to watch thunderclouds roll across a beach sunset, then find ourselves sitting on sand not 15 minutes later.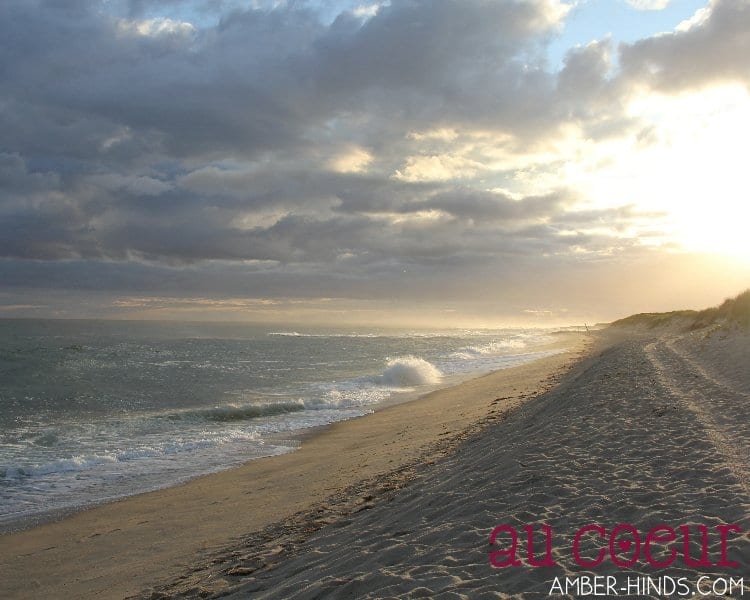 For all that is crazy expensive about Nantucket, for the fact that we may never own a home or may have to live the cottage life longer than expected, the sheer beauty of gray waves crashing against shore and Nora's laughter watching Pip chase them, makes it all worth it.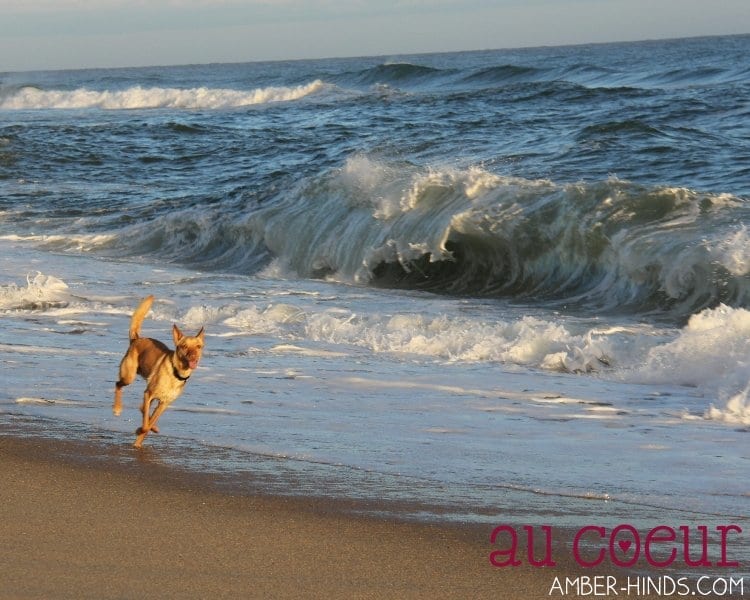 We knew that a few of our family members would be concerned about us deciding to add a little someone to our family; we know some of them still worry about our decision to give up my income while simultaneously moving to a much more expensive place. But every day, and today is no exception, I feel grateful that we were offered the opportunity to live in this amazing place, filled with wonderful people, 30 miles out to sea — and I'm grateful that we were brave enough to seize it.
Yes, we will throw a party when those student loans are finally paid off. Yes, I wish we could more easily make decisions about home or hospital births. Yes, I someday want more storage space. But despite all those things, I am happier and more joyful every day than I was the day before, and I will always believe that every sacrifice we make is more than worth the perfection that is our family and our life in this fantastic place.