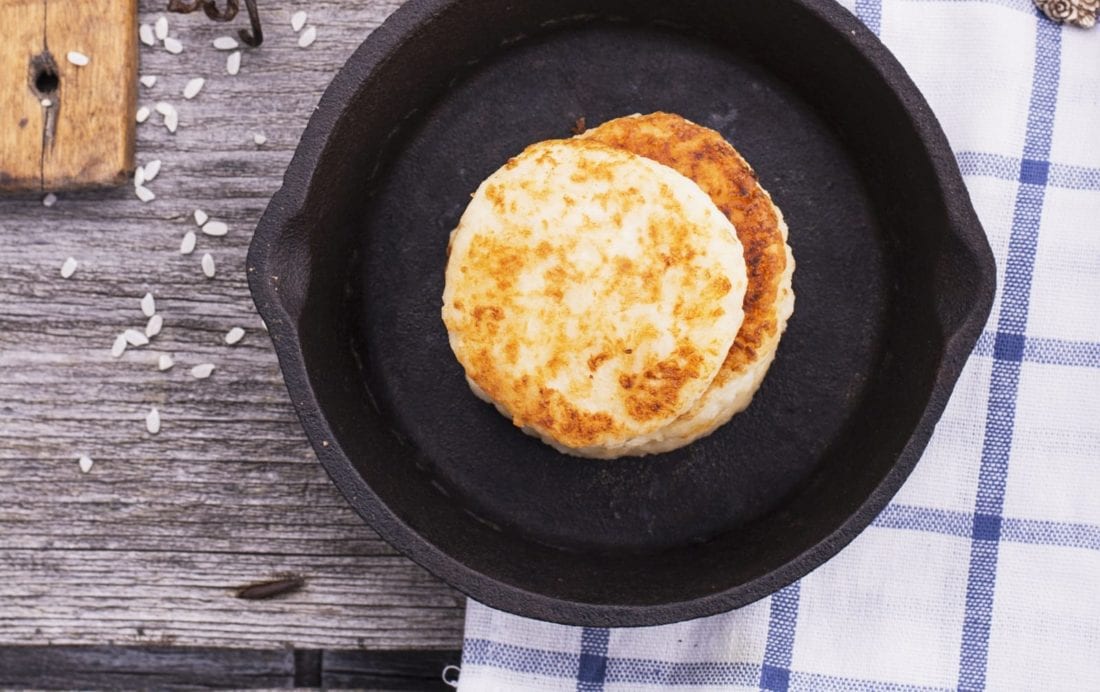 /
Carrot-Cheddar Skillet Cakes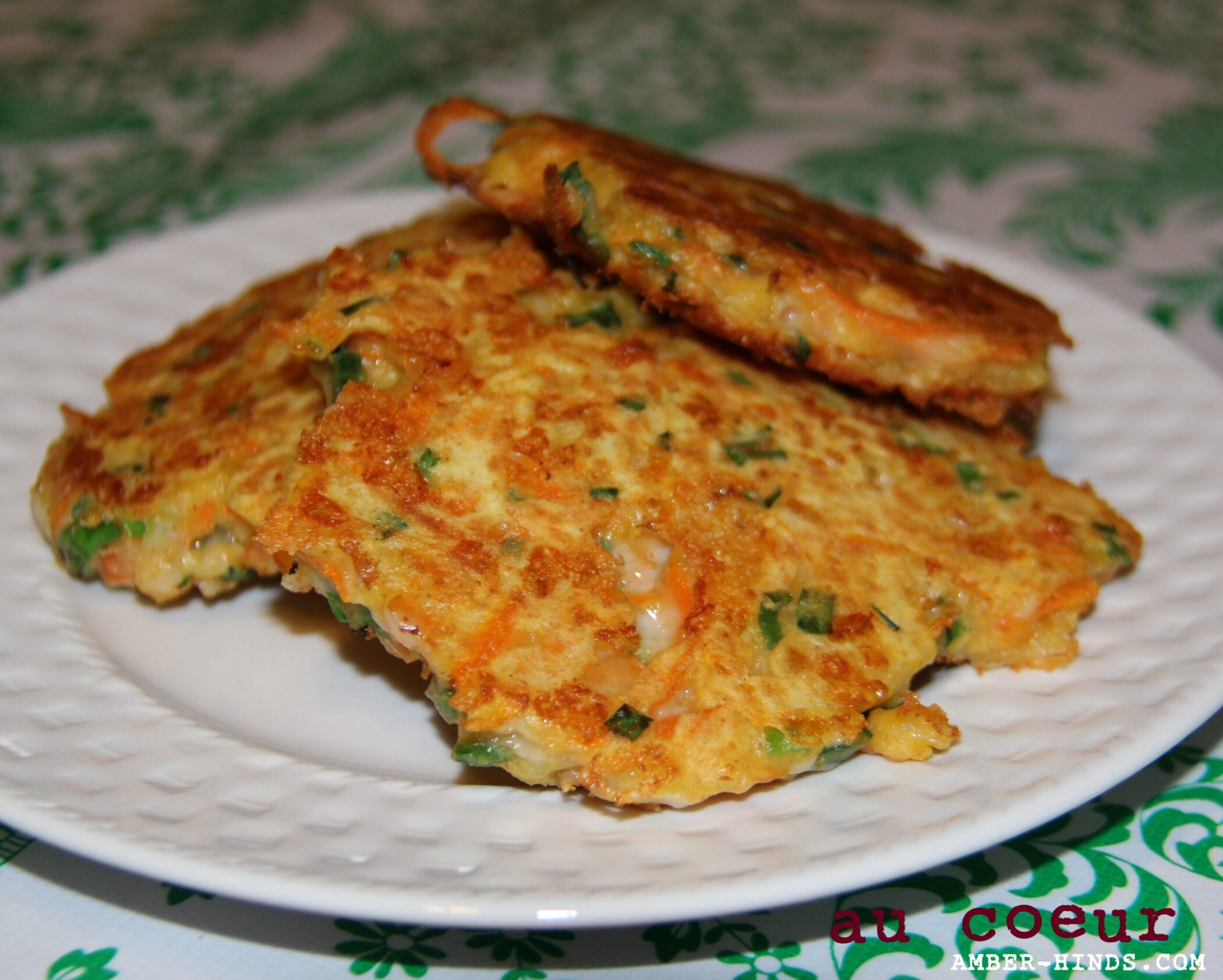 You'd think that being home all day would give me plenty of time to cook up an intricate, multi-dish dinner. Not so. When I'm chasing after a two year old all day, there is surprisingly little time left for meal planning, let alone hours for food prep (especially since I'm home alone during the standard toddler witching hours leading up to dinner). Even though I grew up with standard meat, starch, vegetable plates, I've come to love and rely on one dish meals that can be cooked in 30 minutes or less…with the fewest pots and pans.
This skillet cake recipe, adapted from a September 2006 Vegetarian Times recipe, is one of my favorite fast, easy, and — most importantly — toddler-friendly meals. The skillet cakes are packed with melted cheddar and sweet carrot goodness. Served on a bed of mixed salad greens, black beans and corn, they make a completely satisfying meal.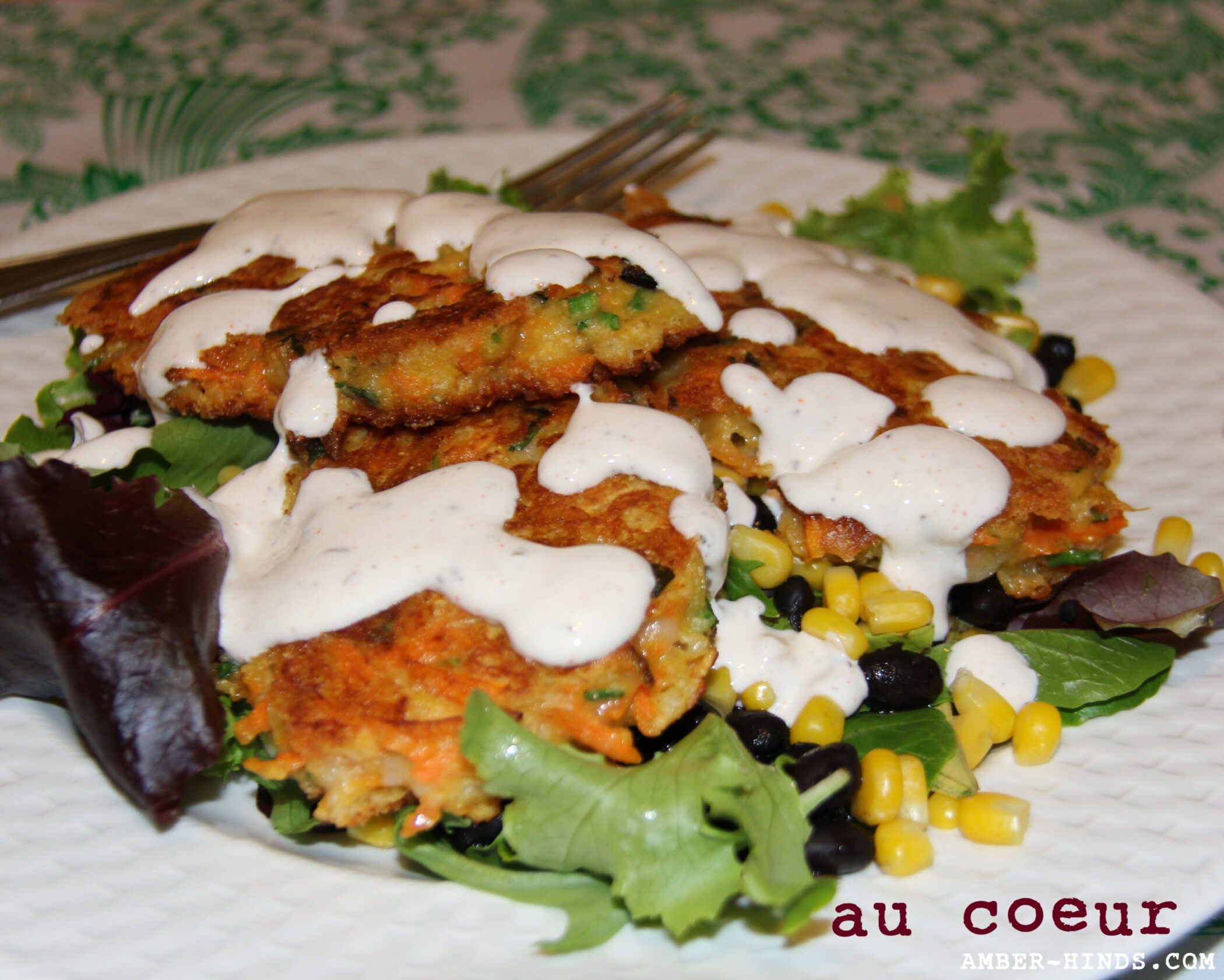 I usually top mine with a homemade ranch-ish dressing (thinned out sour cream with a mydrid of spices), and I always find myself scraping the plate clean, not wanting to miss a single bite. For Nora, who is a little particular about mixing foods, I serve the exact same components just deconstructed.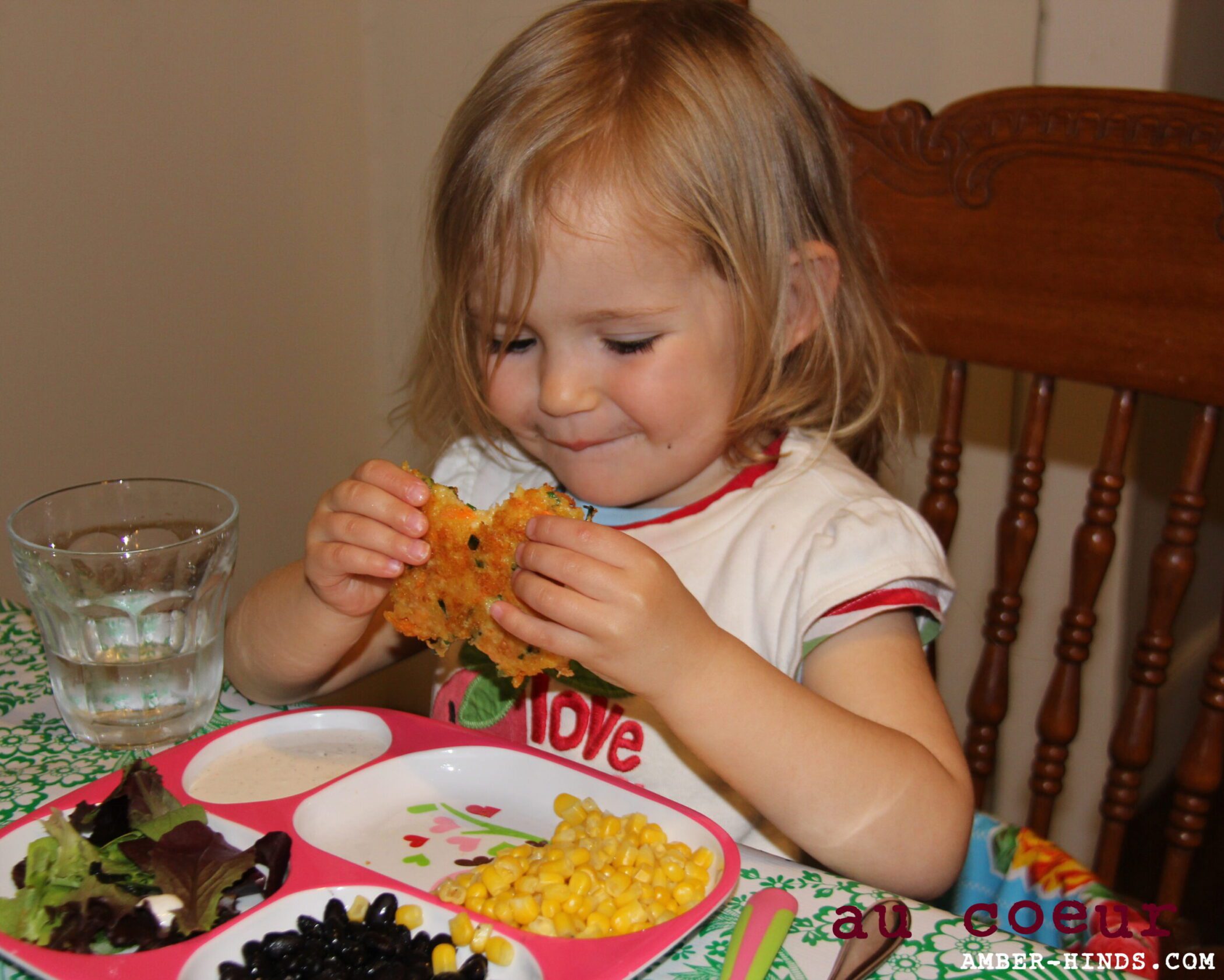 The recipe makes 8 cakes, which works out to two adult and two Nora servings. Enjoy!
Ingredients
¾ cup all-purpose flour
2 Tbs. yellow cornmeal
½ tsp. dry mustard powder
¼ tsp. salt
¼ tsp. baking powder
2 carrots, grated (about 1 cup)
1/2 cup fresh chives, chopped
1 1/2 cup grated sharp Cheddar cheese
1 egg, lightly beaten
1/2 cup milk
Directions
Preheat oven to 200F, and set baking sheet lined with paper towels inside. Combine flour, cornmeal, mustard, salt and baking powder in medium bowl. Add carrots, chives, cheese, egg and milk, and mix well. Heat large nonstick skillet over medium heat. Scoop tablespoonfuls of batter into pan, then spread flat with back of spoon to about 3-inch diameter. Cook cakes 2 1/2 to 3 minutes per side, or until golden brown. Transfer to prepared pan in oven to keep warm. Repeat with remaining batter. Serve hot or at room temperature.