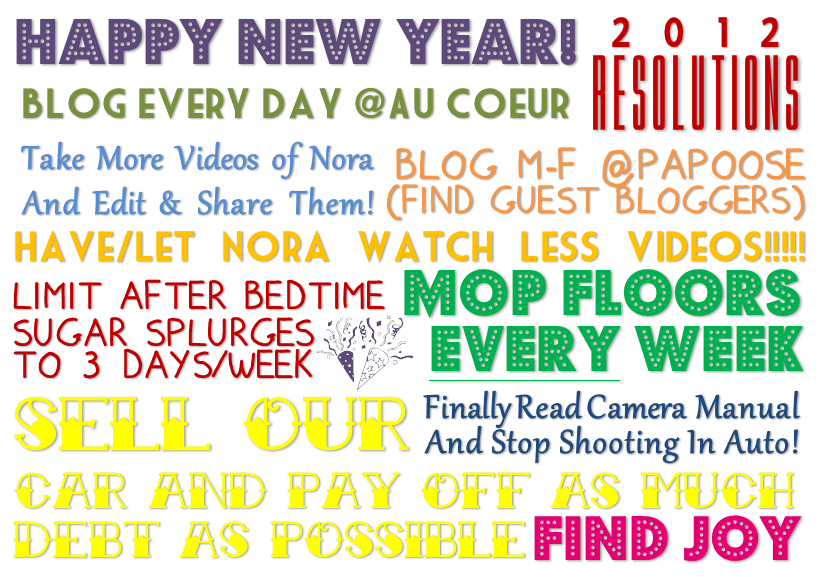 Happy New Year!! Because it makes them more real if they are shared, these are my New Year's Resolutions – things I want to accomplish in 2012 in no particular order:
Blog every day at Au Coeur
Take more videos of Nora and edit and share them
Blog Monday-Friday on the Papoose Blog
Have/let Nora watch less videos
Limit after bedtime sugar splurges to 3 days per week
Mop floors every week
Finally read my camera manual and stop shooting in auto
Sell our car and pay off as much debt as possible
Find joy!
Do you make New Year's Resolutions? If so, what are yours for this year?