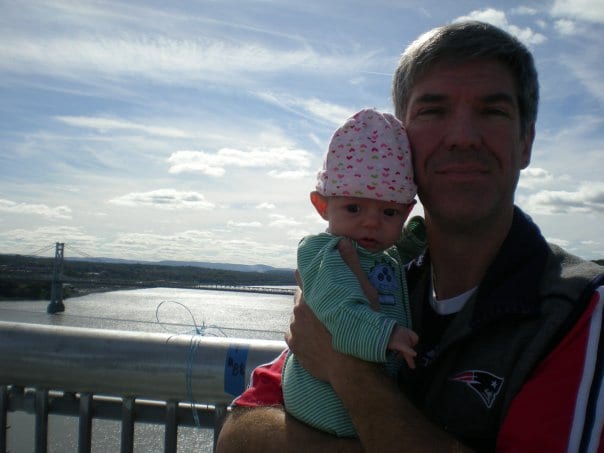 Nora is one month old today!
Grandpa Rik, my dad, came for a visit yesterday and we're having a great time – and keeping very busy! Today, we ran all kinds of errands, including getting the Toyota washed, going to the grocery store, and to Home Depot for painting supplies (dad offered to help me finish some painting I never got done last fall).
We started the day with Nora's one month check up with Dr. Vigna, whom we love! Here are her stats:
– length: 22.5 inches
– weight: 8lbs 3ozShe's in the 90th percentile for length and 50th for weight, so she may have a future as a super model (tall and skinny). 🙂
More on dad's visit later – I'm off to finish baking zucchini bread!