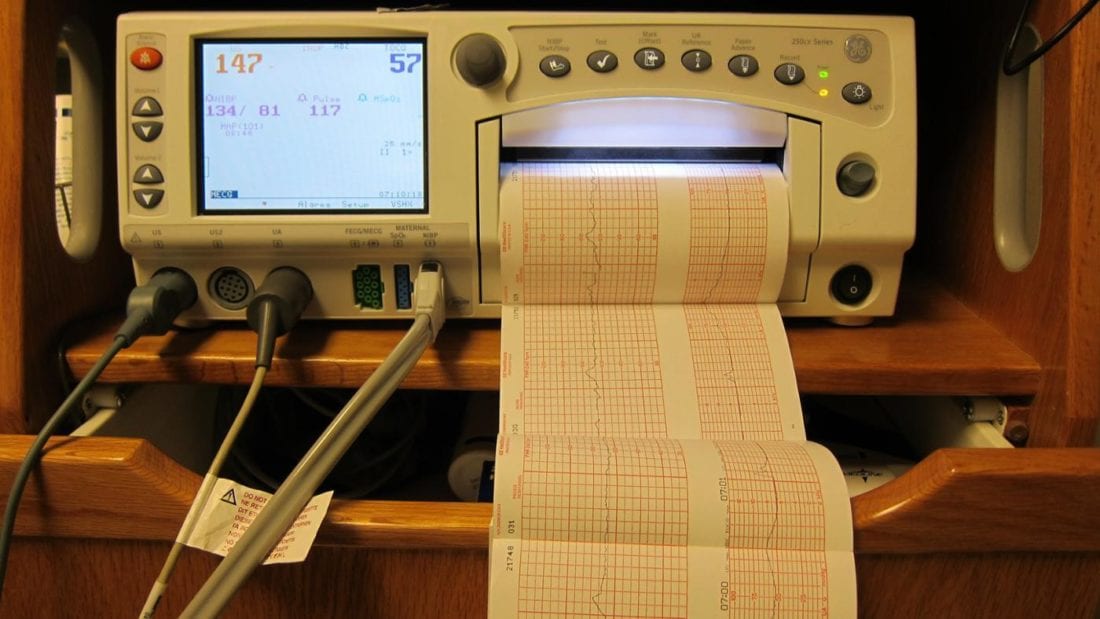 Well, we had an interesting doctors appointment today. Chris picked me up from work at 1:00 and we headed, first, to Northern Dutchess for a sonogram and a peek at baby. Baby scored 8/8 on the biophysical profile and looks great. We could even see him or her practicing breathing the amniotic fluid in and out. I didn't ask how big the baby is, because I don't really want to know (whatever size baby wants to be is fine with me) and the sonogram weight isn't very accurate anyway.
After the sonogram, we headed back to the doctor's office for the check up. I was a little annoyed to hear that this meant I needed to be hooked up to a monitor for 25 minutes. Probably I would have been less frustrated by it if I had known ahead of time and was prepared for that, but in general I just wish there was a little bit more trust in the process. Chris and I decided that this is why people have home births.
Being hooked up to the monitor wasn't all bad, though, because we found out that I was having some contractions (oh, that's what that feeling is?). I had no idea. Of course they don't hurt, so how would I know.
Don't get all excited and call us though, I'm only at 2 cm and I am not in labor…Margie said the contractions don't count until I can tell her I'm in labor without the monitor. Everything has stayed about the same since the end of the appointment at 3:30 and she said that they might just as easily stop as continue.
Next visit is scheduled for Friday so they can hook me up to a monitor for another 20 minutes. Yay…