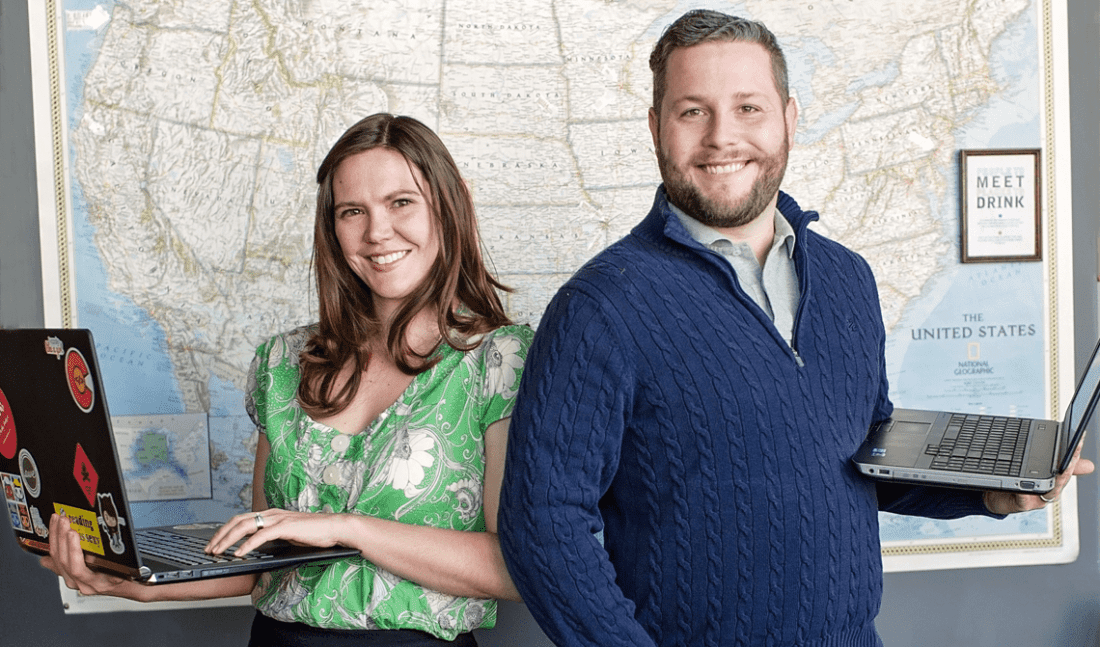 /
Introducing Road Warrior Creative
We officially launched our new business venture, Road Warrior Creative, today, January 1st – which means there will always be a party to celebrate our birthday(!) – and we thought we should take some time this week to introduce ourselves and our new brand.
Road Warrior Creative Started Out As Au Coeur Design

Road Warrior Creative, LLC was founded on January 1, 2016 as a rebrand of Au Coeur Design, a company started by Amber Hinds in fall of 2010 on Nantucket Island off the coast of Massachusetts.
Au Coeur Design was originally owned and operated as a freelance business by Amber.  From 2010 through 2013, Amber was the sole face of Au Coeur Design, doing everything from graphic design, website design, WordPress development, project management, and even, occasionally, photography for clients.  In 2014, following the business' relocation to Fort Collins, Colorado, Amber hired her first freelance graphic designer to begin taking over much of the logo design and graphic design work.  As business increased in early 2015, Chris, Amber's husband, became increasingly involved from a project management, accounting, and sales perspective.
After five years in operation in three different states (we had a short stop in Gillette, Wyoming between Nantucket and Fort Collins), and having grown from a team of one to a team with five contributors, Amber and Chris realized that Au Coeur Design's brand was no longer representative of our business. After many months of brainstorming, research, and discussion of who we are and what we offer, Road Warrior Creative was born.
What Road Warrior Creative Stands For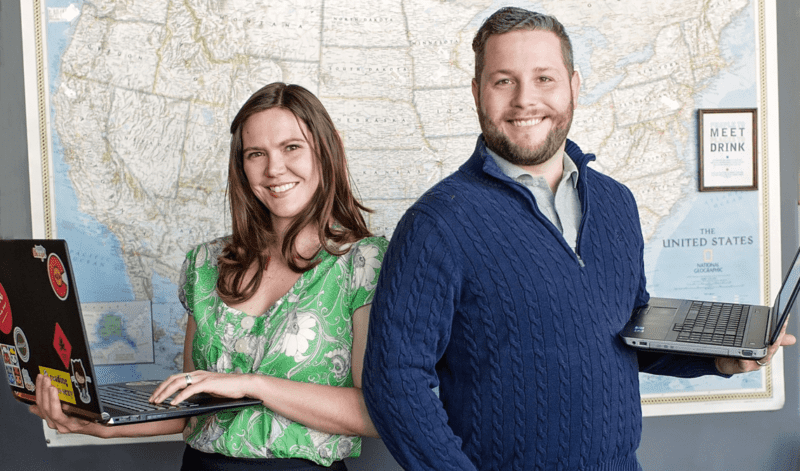 In the past five years, we have been proud to partner with countless businesses and nonprofits across the country to grow their online presence.  We have clients in Maine, Vermont, Massachusetts, New York, New Jersey, Pennsylvania, South Carolina, Wyoming, Colorado, Utah, Texas, and a few other states.  In this digital age, we believe that people can work and do business anywhere and that online marketing agencies can create successful marketing campaigns for clients they have never met in-person.  Tools like Skype and Google hangouts allow us to connect face-to-face with our clients and team members who live in other cities and states.  We pride ourselves on the value that we bring to clients, including those who are quite far away from our Fort Collins home base, but we also believe there is valuable experience gained by spending time in new markets.
We love to travel, we love exploring new places, and we love meeting face-to-face with our clients.  From these loves and our belief that spending time in other markets brings unmatched knowledge to both our business and our clients, we grew a commitment to spending time on the road each year visiting clients and getting to know their cities.  We may not make it to every city every year, but we want to let you know that we value your business and are looking forward to having more face-to-face time.  We are Road Warrior Creative because of this commitment.
What Has Changed
A rebrand has to be more than just a name change, because a brand is more than just a logo.
In the last four months we have been working hard to redefine the long term vision for our business so that we can offer the best value to our clients. Some of the changes include:
We refined our service offerings to the areas where we truly excel and can make the biggest impact on your organization.  We still offer the core branding, website design, WordPress development, and online marketing/social media services, as well as ongoing support and managed WordPress hosting services, but have removed some services where we believe our clients can be best served by another business.  We'll be working to grow a partner network in cities where we have large numbers of clients, and will be happy to refer to other businesses if we are able.
There are changes in our pricing structure. Most excitedly, we are offering a 10% discount on all services to 501(c)(3) nonprofits. Nonprofits have made up a bulk of our clients since day one, and we love to help support them in their mission of giving back to communities. Offering a nonprofit discount is one way that we can further help them in their work.
We are placing a greater emphasis on growing relationships not transactions, and are placing a bigger emphasis on support packages, which are ideal if you would like assistance with plugin and theme updates or need regular help with making changes to your site structure or content.  We still have and always will have a hosting only package which provides organizations who want to do their own maintenance and updates with managed WordPress hosting through WP Engine at a great price.
We streamlined our support process to provide faster turnaround time and have created a support email address that will go to both of us and automatically create a new ticket in our support desk system.