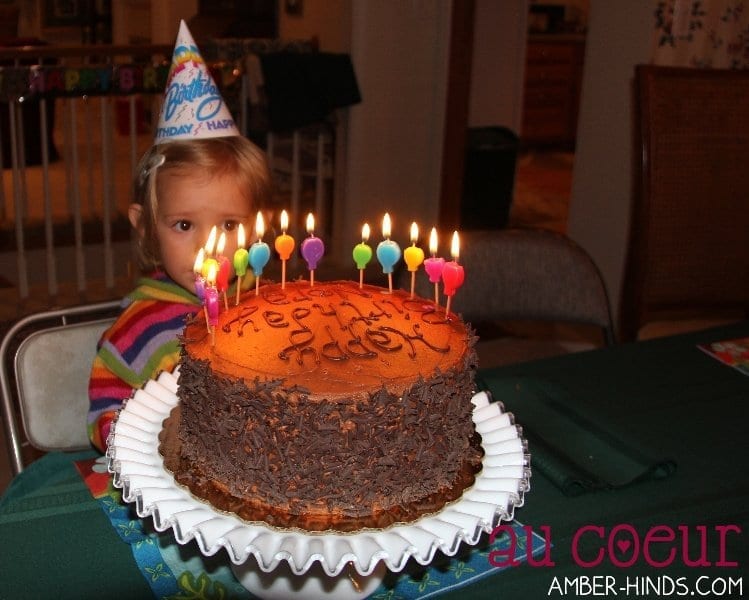 We are sitting on a plane waiting to fly away from our fabulous week with family in Kansas City. Chris (who flew in on Friday) is sitting across the isle showing Nora how to "sew" on a threading toy, so I thought I might try to get a post out on my cell phone…which is proof of how much I have been converted by my smart phone. We had a great time in KC, but in the name of time (and probably a little recognition of the fact that I am not that great with a touch screen) I am mostly going to let the pictures speak for themselves.
After going to the Farmstead on Wednesday, we had so much fun we had to go back on Friday for a little tractor riding with Uncle Andrei.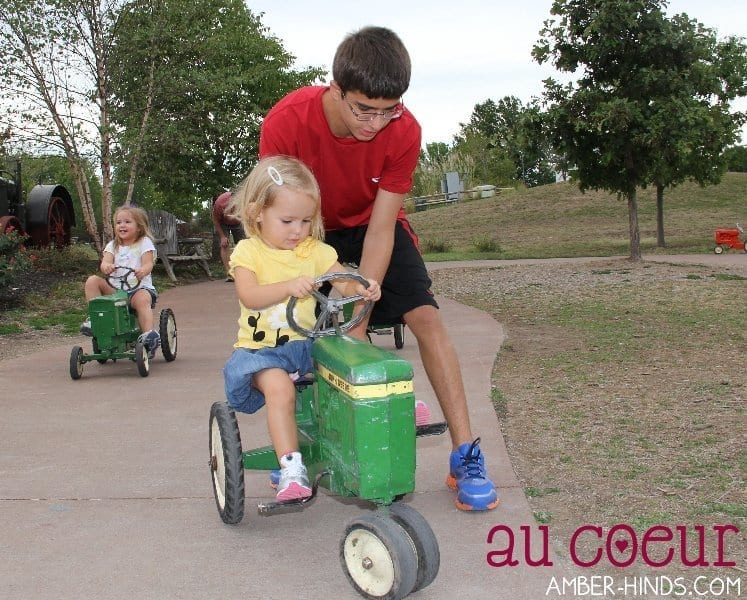 And a much talked about visit to some cows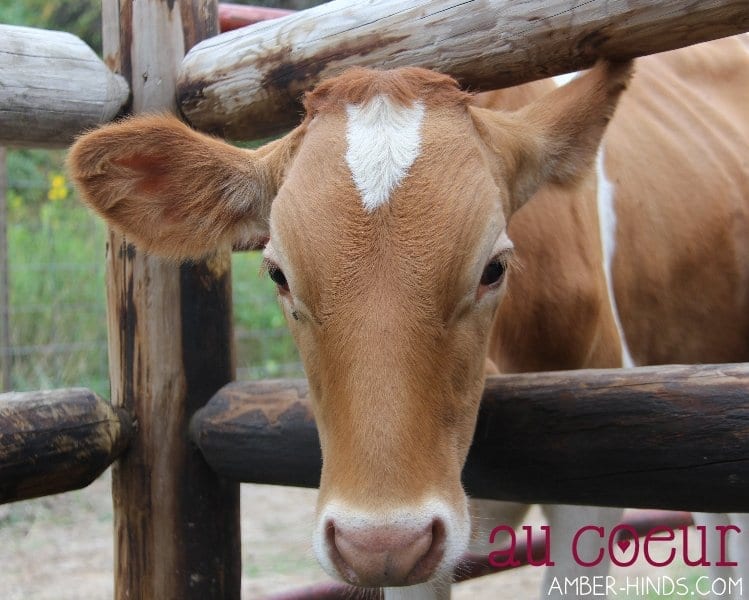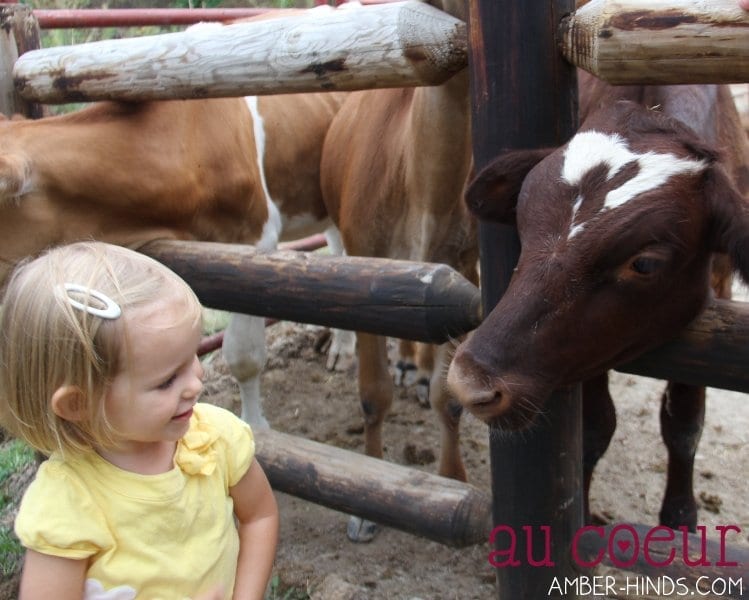 for an enthralling milking demonstration.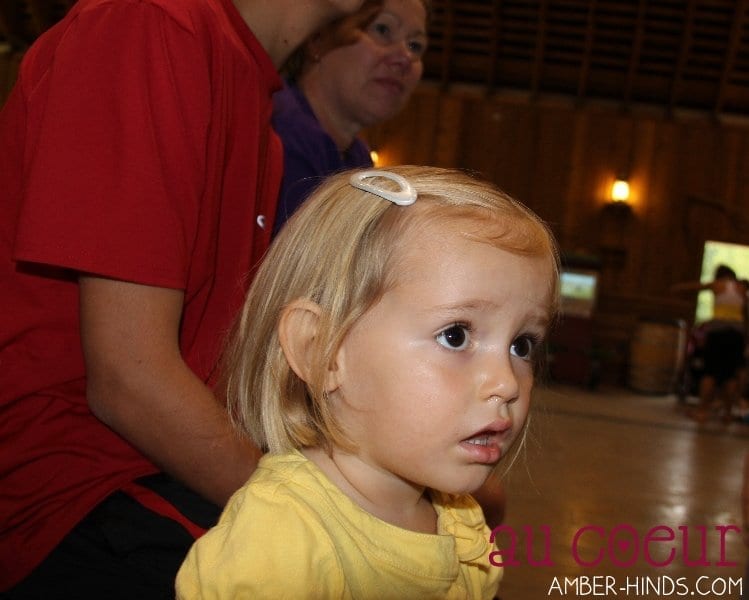 Of course, we had to feed some baby goats.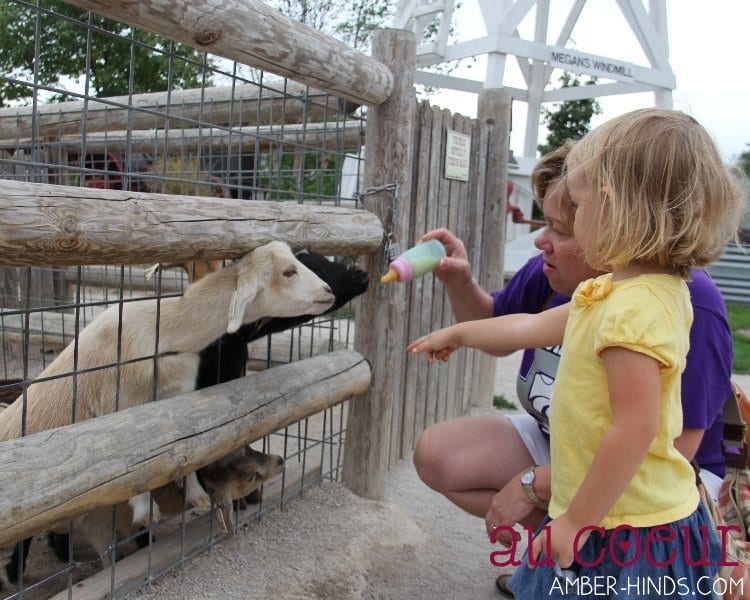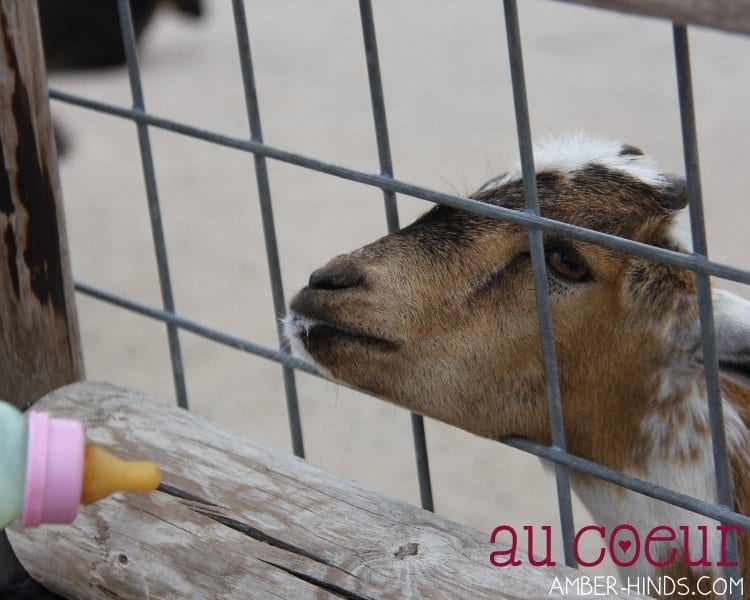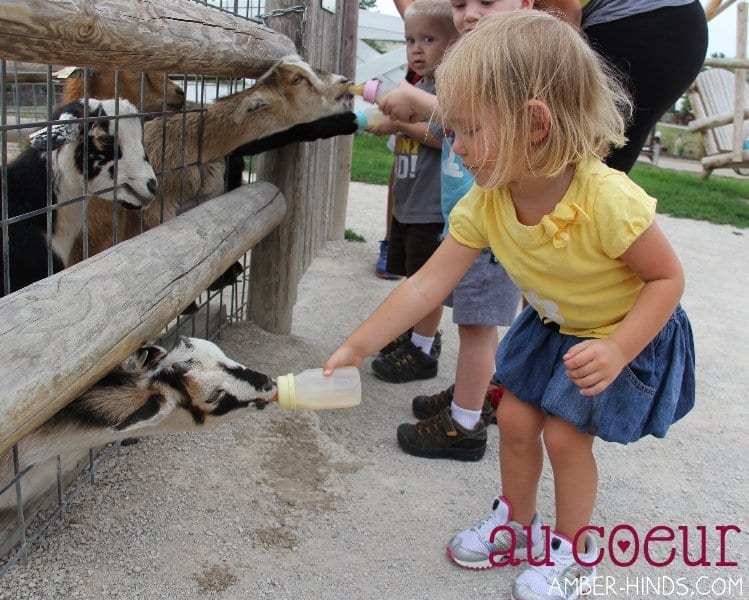 And what would the visit be without a pony ride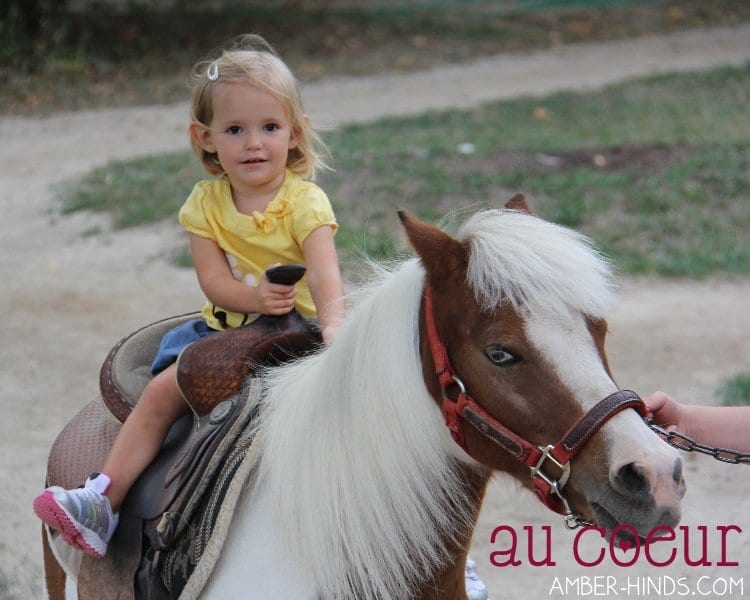 or checkers in the general store?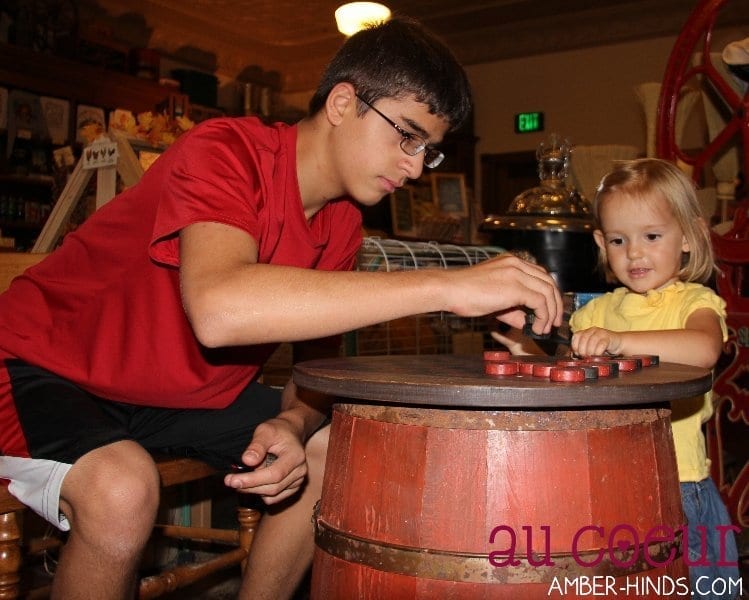 Nantucket really, really needs a farmstead.
After the farm, we picked Chris up at the airport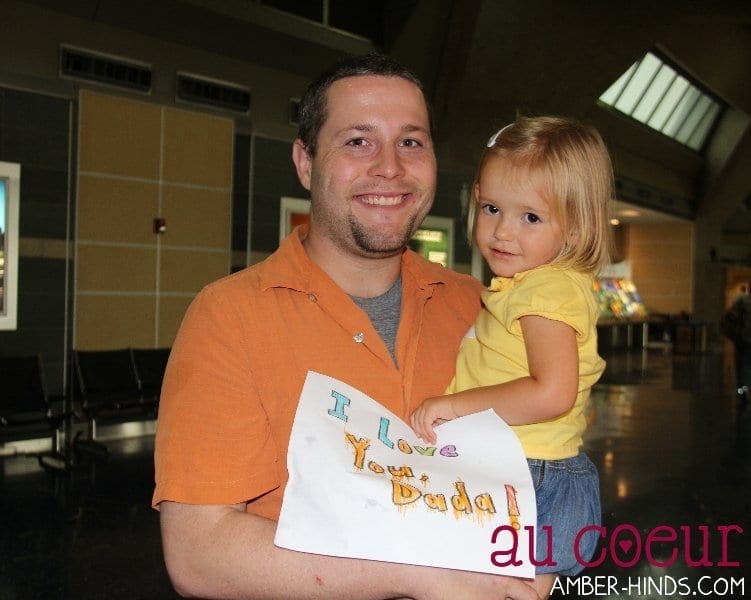 and headed back to the house for lots of play time with aunts, uncles, and grandparents and a little early birthday celebration.