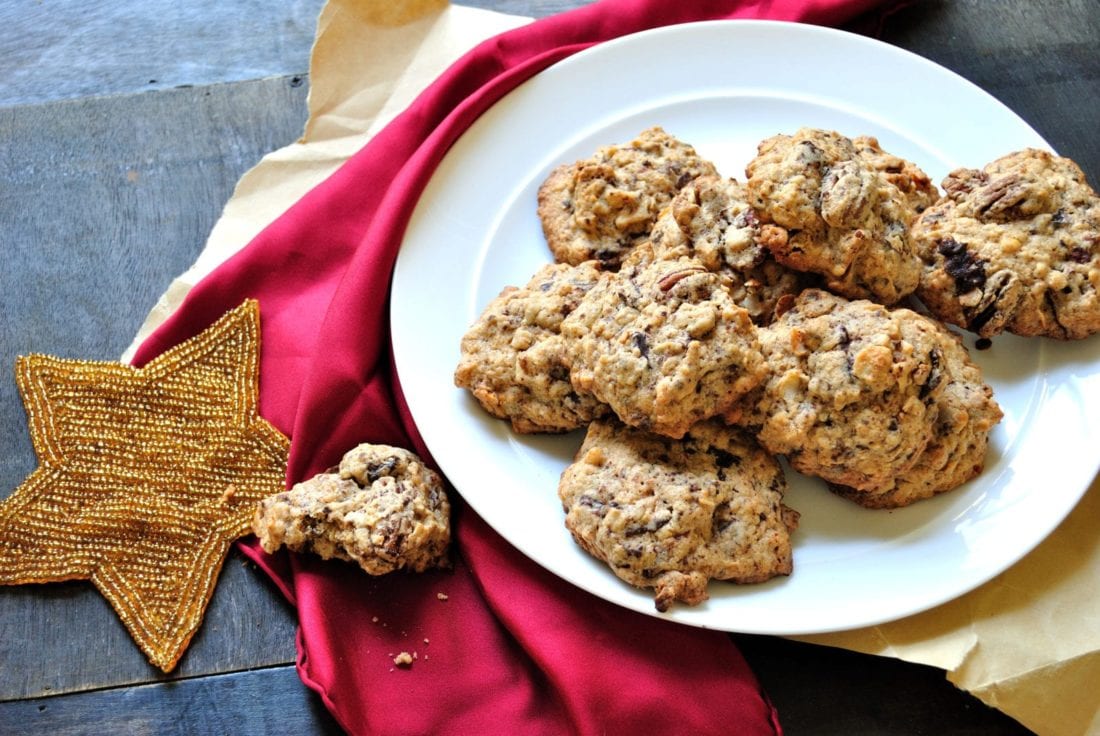 I am one of those people who bakes for happiness. If I'm upset or a little bummed out, mixing and stirring is all it takes to find a little joy. Most of the time, I don't even eat my creations, it's the making that is therapeutic. Today I was definitely more than a little stressed: I made blueberry muffins and my favorite cookies too. I didn't even bake more than a dozen cookies (the rest of the dough went straight to the freezer, which is one of my favorite things about cookie baking), but just working with Nora, measuring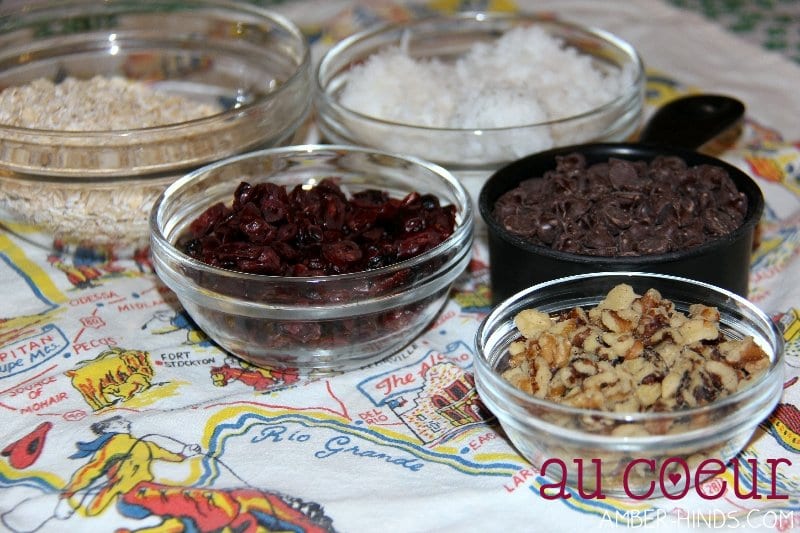 and mixing and watching something perfect come together brought a smile to my face.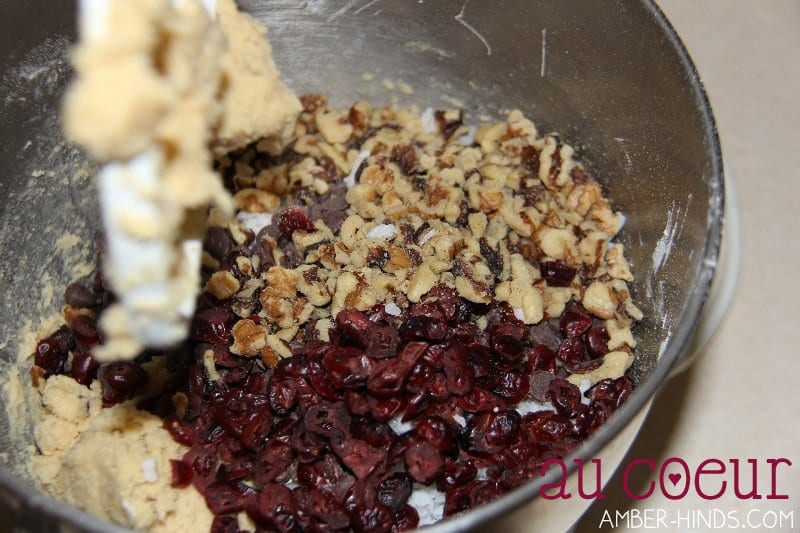 It's been awhile since I shared a sweet recipe, so this feels like the right time to spread some joy in the form of oatmeal, cranberry, coconut, dark chocolate, and pecans.
Cowboy Cookies
Ingredients
10 tablespoons butter
1/2 cup granulated sugar
1/2 cup packed brown sugar
1/2 teaspoon baking powder
1/4 teaspoon baking soda
1 egg
1 teaspoon vanilla
1 cup + 2 tablespoons all-purpose flour
1 cup rolled oats
1 cup baker's coconut
3/4 cup cranberries
1/2 cup chocolate chips (I like the Ghirardelli dark chips)
1/2 cup chopped pecans (walnuts are fine if you don't have pecans)
Directions
In a medium mixing bowl beat butter with an electric mixer for 30 seconds. Add granulated sugar, brown sugar, baking powder, and baking soda; beat until combined. Beat in the egg and vanilla. Beat in the flour. Stir in oats, coconut, cranberries, chocolate chips, and nuts.
Drop dough by rounded teaspoons 1 inch apart onto an ungreased cookie sheet and bake in a 350 degree F oven about 10 minutes or until edges are golden brown. Cool on cookie sheet for 1 minute. Transfer to a wire rack; cool. Makes about 48 cookies. Extra cookie dough can be frozen and baked later without thawing.