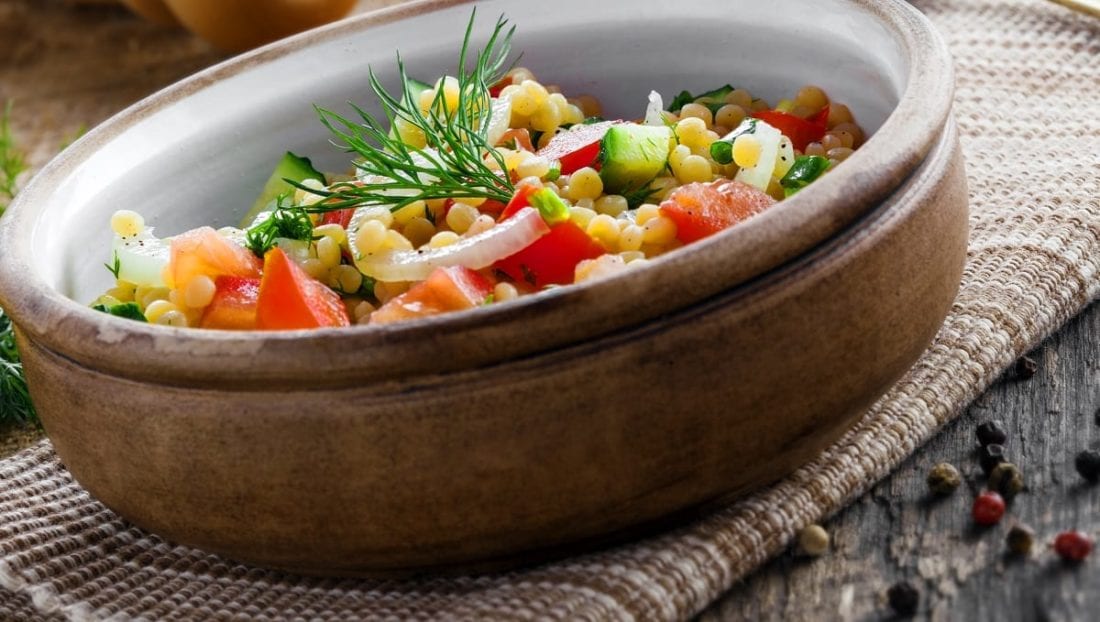 /
Southwestern Israeli Couscous Salad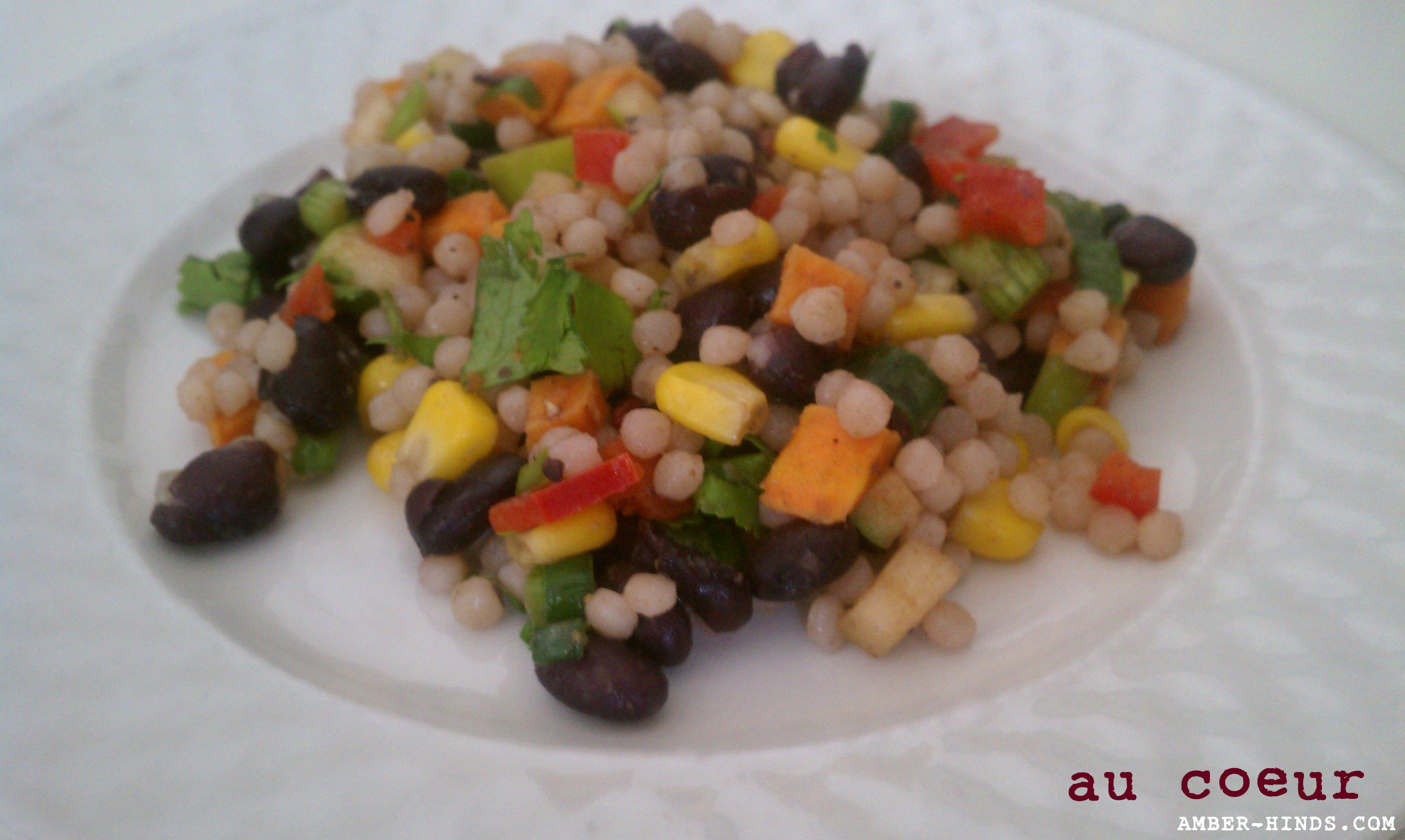 Apparently, last fall, I made a bean and couscous salad for a potluck, and Miss E's mama loved it.  When she was planning Miss E's birthday party, she asked me, would I mind making it again?  No, I don't mind, I said, but one problem…as I commonly just make things up based on whatever I have in the cupboard, I had absolutely no idea what I made for that potluck or how to repeat it. She told me a little bit more about it and I agreed to make something along those lines, which is what led me to invent this salad for Miss E's party.  It turned out so well that I thought I should write it down this time.  While this "salad" could be served cold, I thought it was best slightly warmed above room temperature.  It has everything you need in it, so in addition to making a nice side dish, it could also be a complete meal.  Enjoy!
Ingredients:
2 cups Israeli couscous
2 cups cooked black beans (or canned, rinsed)
1 medium sweet potato, pealed and diced small (about 1 cup)
1 granny smith apple, cored and diced small (about 1 cup)
1 red bell pepper, seeded and diced small (about 1 cup)
1 small bunch scallions, chopped (about 1 cup)
1 cup frozen corn, cooked
1/2 cup cilantro, coarsely chopped
1 lime
1/4 cup + 1 tablespoon extra virgin olive oil
1 teaspoon ground coriander
1 teaspoon ground cumin
salt & pepper to taste
Directions
Preheat oven to 450F.  Peel and dice sweet potato, then toss in a bowl with 1 tablespoon of the oil, coriander, and salt & pepper to taste.  Spread in an even layer on a cookie sheet and roast in the oven 5-10 minutes until tender but not mushy.  Remove from oven and let cool.
Meanwhile, cook couscous and frozen corn according to package directions, and dice all remaining ingredients.  Combine cooked couscous, black beans, sweet potatoes, apples, peppers, scallions, corn, and cilantro in a large bowl.  Squeeze juice from the lime over ingredients, add remaining olive oil and cumin, and stir to coat evenly.  Salt and pepper to taste. Serve room temperature or slightly warm.