I just had to pop in and share this, even though it's not Tuesday anymore.  But we'll pretend (there's still a Wordless Wednesday post coming later today), because it makes me laugh every time I scroll past it in Picasa.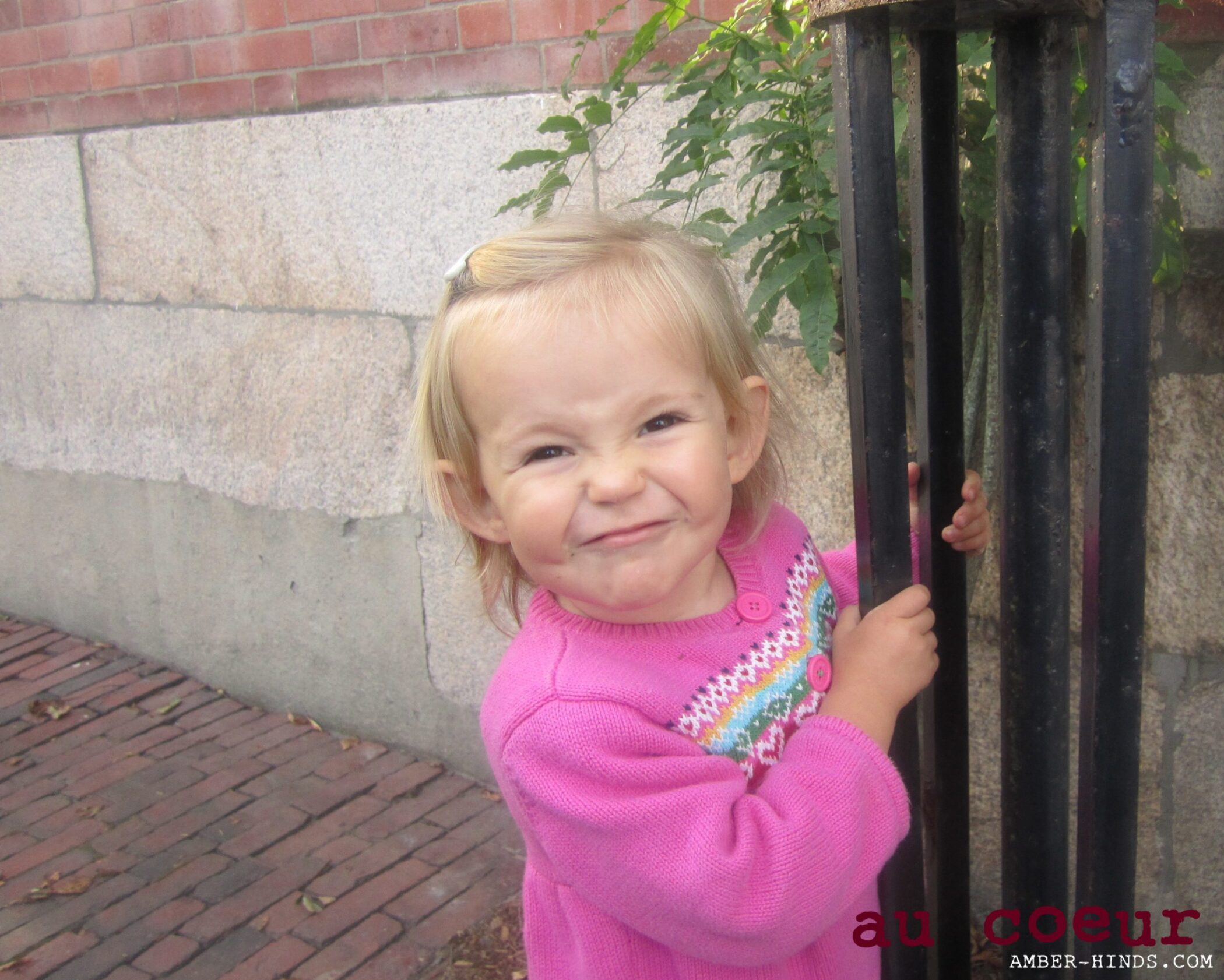 Nora is turning into such a ham, which is surprising because, though she was a very happy and easy going baby, she was also pretty serious.  We would never have been able to make a good "baby laughing" YouTube video of her.  For a while, I was having a hard time taking pictures that weren't blurry; she was always on the move.  Now she finally understands posing, but sometimes I have a hard time getting a good smile.  This picture was one of the many takes that it took to get the picture I posted on Sunday.  It makes me laugh, because it reminds me of this thing she used to do between 7 months and a year when she was excited.

Not always when she was eating, but often that would get her going.  I used to laugh and laugh and laugh…which, of course, only encouraged her to do it more.  And now we're starting to see the silly scrunched up face again.  It's a great happy reminder of how much fun she was as a baby, and I couldn't help but share.