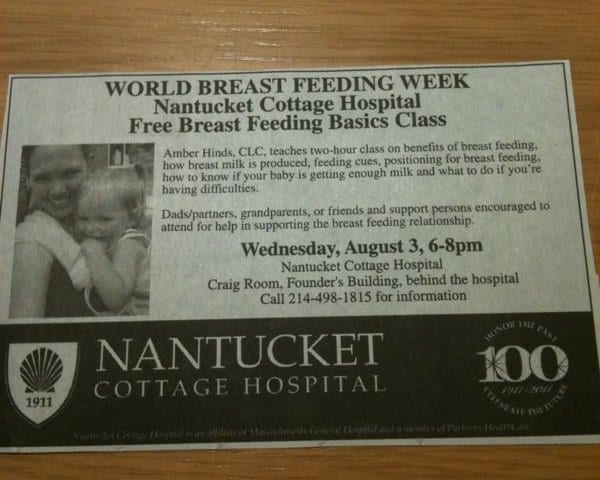 It's after midnight and I have a million things on my to-do list. Next week is world breastfeeding week and I have been busy, busy, busy planning the week's events. I'll be teaching my first ever breastfeeding class which is really exciting but also a little nerve-racking. I went around town putting up fliers, my friend Jess, a labor & delivery nurse, called all of the expecting mothers the hospital knows about, and yesterday the hospital put an ad in the paper:
Yes, someone at the hospital doesn't know that breastfeeding is one word, but it's awesome none-the-less. So far, I have seven expecting mamas signed up!
In addition, on the morning of Saturday, August 6, we will be having a breastfeeding support walk from children's beach to the library, where we will be participating in the Big Latch On. In addition to doing lots of planning, I've really been making use of my marketing and design skills, making fliers, brochures for my CLC services, business cards, and even t-shirts: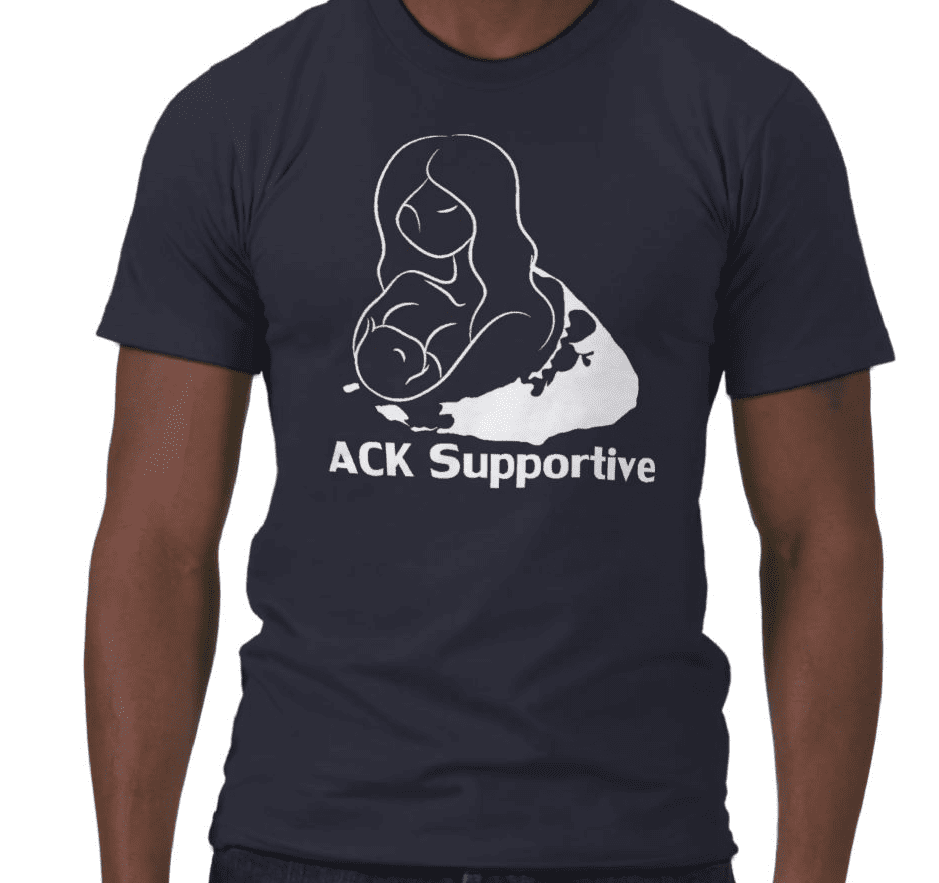 The back will say, "Everyone can help make breastfeeding easier."
I've been having flashbacks doing all this to when I was working at Bard…it's really been fun putting my creative skills back to work. I can't wait to see how all the marking works and how the week turns out!