There are a million things I could write about today, but all I can think about is this email I just received from Phil & Teds: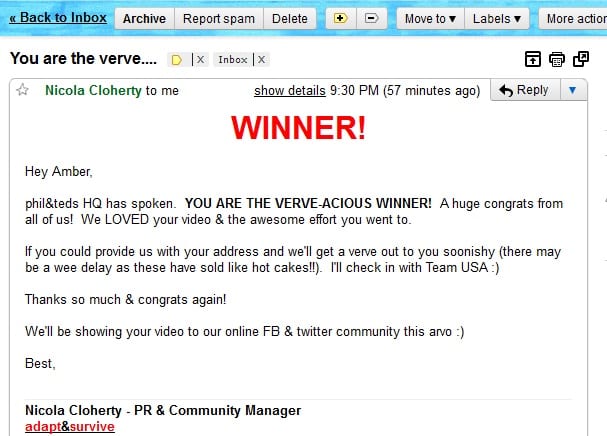 Yeah, I screamed, "HOLY COW!" and scared Chris (but luckily did not wake up Nora, though it would have been worth it).  And now, I'm too excited to sit here and write a report card.  Sorry.  There'll be more tomorrow…now I need to do a happy dance!
P.S., If you missed it, you can view my winning video here.